As an insurance brokerage, our primary responsibility is to you, our clients. As you face interruptions in your normal course of business due to COVID-19, you're understandably inquiring as to whether your commercial insurance policies will cover your losses. While we sincerely wish we could provide more comfort in these trying times, the answer is: It depends. It depends on your individual policies, it depends on the specific reasons for your losses, and it depends on how the government and insurance carriers collectively decide to respond to coronavirus-related damages. So while we cannot address your specific coverages here, we can walk you through some concepts you should be aware of and steps you should take during this complicated time.
First, we strongly recommend you embark on a policy review with your Newfront broker. Knowing what's contained within your insurance policies is your first and best move before making any decisions.
Second, the biggest unknown for the insurance world right now surrounds business interruption and property damage coverage, so we'll address that first. But read on for information about other coverages and exclusions you may find within your policy.
Will business interruption insurance or property damage insurance cover my business losses due to coronavirus?
It depends. Many policies require a connection between the business losses and some "physical loss or damage" to property. Insurers are currently taking the position that there is no physical loss or damage when a business shuts down or loses customers due to COVID-19 health concerns. However, since governmental directives designed to address the spread of the outbreak are motivated by the physical presence of the virus, there may be credible legal arguments to make that the presence of coronavirus in a building renders that building unsafe and it could be presumed that all buildings where people congregate have been contaminated. Where a property is rendered unsafe for use, there is some authority that this constitutes "physical loss or damage." We anticipate that these issues will be litigated in court, and we are aware of at least one lawsuit that has been filed and expect that there will be more. (We are tracking developments in our list of ongoing news coverage.)
Should I file a claim?
We can make no guarantees as to how an insurer might react to a claim, but we believe it is in many of our clients' best interests to track ongoing losses and file for claims.
While the arguments described above have not yet been tested in courts and we cannot be certain of any outcomes, what is 100% certain is that if you do not file a claim with your insurer, you will not get any coverage for your losses.
As your brokerage, we can assist you in submitting claims to the carrier, and we can also discuss how a claim might impact your coverage going forward (particularly if you are close to a policy renewal). Please contact your broker or connect with us at contact@newfront.com for more information.
Please know that any thoughts we may provide regarding potential claims do not constitute legal advice or a legal opinion and we urge you to consult with legal counsel on this matter.
What other language in my policies might help cover my losses?
It depends on what's in your specific policies. Your policies may contain some version of the following:
"Contingent business interruption" coverage may apply when the insured suffers business losses due to damage to property belonging to another party (like a supplier).
"Civil authority" clauses typically refer to coverage for business interruption losses caused by government closure orders. Losses are typically capped by a time period and depend on the reason for the government action.
"Environmental loss" coverage pertains to contamination from viruses and other organisms.
Event cancellation coverage may apply if you've been forced to cancel events.
Is it possible my policy contains exclusions for viruses?
Yes. Your policy may have specific exclusions for losses caused by viruses, microorganisms, or "contamination." You should discuss the potential applicability of these exclusions with legal counsel.
What can I do right now to position myself for success as an insured?
Obtain a copy of your full insurance policy. Policies are made up of several components and you need to have them all to ensure you have the full picture.
Pay your premiums on time. In past circumstances, people facing severe stress have allowed their policies to lapse, and insurers have been unforgiving.
Communicate with your insurer in writing. Keep a specific file—either paper or electronic—of all communications. Send email confirmations of phone conversations.
Document your losses. Many policies require the filing of a "proof of loss" within a certain period of time. The law varies by jurisdiction as to what this requirement means. Discuss these requirements with your attorney or at least familiarize yourself with these requirements. Keeping track of your losses as they happen will make it easier when it comes time to file a claim.
We're here to help during this period of uncertainty. Connect with us for a complimentary policy review, bookmark our regularly updated coronavirus resource hub, and email us at contact@newfront.com with any questions or concerns you may have.
---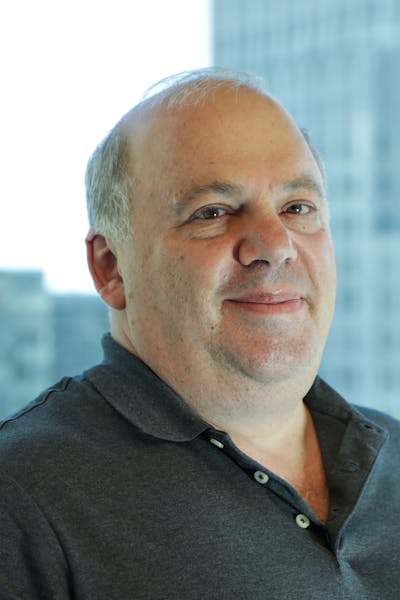 About the author
Jonathan ‍Young
General Counsel & Chief Compliance Officer
Jonathan Young joined Newfront as General Counsel and Chief Compliance Officer in September 2019 after serving as outside counsel for two years. Jonathan brings a wealth of experience from the insurance and legal fields to Newfront. He began his career at the United States Department of Justice before moving on to legal giant Reed Smith, where he served as a managing partner at the New York office. Jonathan left Reed Smith to join the executive leadership at Harleysville Insurance. He eventually returned to the practice of law, focusing mainly in litigation and insurance-related matters. Connect with Jonathan on LinkedIn here.
---
The information provided is of a general nature and an educational resource. It is not intended to provide advice or address the situation of any particular individual or entity. Any recipient shall be responsible for the use to which it puts this document. Newfront shall have no liability for the information provided. While care has been taken to produce this document, Newfront does not warrant, represent or guarantee the completeness, accuracy, adequacy, or fitness with respect to the information contained in this document. The information provided does not reflect new circumstances, or additional regulatory and legal changes. The issues addressed may have legal, financial, and health implications, and we recommend you speak to your legal, financial, and health advisors before acting on any of the information provided.
Keep up to date with Newfront News and Events—