Enjoy these compliance guides covering common employee benefits issues and strategies for employers!
2023 Newfront ACA Employer Mandate & ACA Reporting Guide
Covers the ACA employer mandate basics for ALEs to avoid potential penalties
Who qualifies as a full-time employee under the mandate and why it matters
Overview of the ACA reporting requirements for employers
2023 Newfront COBRA for Employers Guide
A full summary of the COBRA basics from qualifying events, elections and payment, to coverage options
Deep dive on persistent issues such as COBRA subsidies, M&A, Medicare, and domestic partners
A practical insight into the best practice approaches and strategies for employers who largely delegate day-to-day operations to a COBRA TPA
2023 Newfront Compliance Considerations for Self-Insured Plans Guide
A practical step-by-step guide for employers transitioning to self-insured plans or reviewing compliance for established plans
Addressing ACA reporting, CAA transparency, HIPAA, ERISA, PCORI, §105(h), COBRA, domestic partner, LOA, and other considerations
A quick reference checklist for the main areas of concern when maintaining a self-insured group health plan
2023 Newfront ERISA for Employers Guide
An overview of the basic plan document and SPD content and distribution rules
Understanding the core four fiduciary duties for employers with respect to their health and welfare plans
The Form 5500, SAR, eligibility, preemption, and common situations where it's difficult to determine whether a benefit is subject to ERISA
2023 Newfront Fringe Benefits for Employers Guide
Understanding supplemental-type benefits designed to recruit and retain employees beyond the standard H&W offerings
Covers fringe benefits (specialty HRAs, LSAs, commuter, education/student loan, adoption benefits) that add tremendous value
Reviews many potential compliance pitfalls that many have not considered
2023 Newfront Go All the Way With HSA Guide
A full overview of everything HDHP/HSA
HSA eligibility, contributions, distributions, and all the tricky issues that arise
Includes multiple new forms of relief and changes to expand HSAs in recent years
2023 Newfront Health Benefits for Domestic Partners Guide
Addresses the registered domestic partner situations where plans are required to offer coverage based on state and local law
Understand why most coverage is based on employers expanding eligibility with the optional company-defined domestic partnership category
The enduring imputed income tax issues for domestic partner coverage, plus how other group health plan rules like COBRA apply
2023 Newfront Health Benefits While on Leave Guide
The rules that apply to maintaining health coverage during FMLA and other state-protected leaves
How employers can and often do address the desire to continue active coverage during a non-protected leave
Reminders of the tricky ACA employer mandate issues that commonly arise in the leave context
2023 Newfront HIPAA Training for Employers Guide
A one-hour recorded HIPAA training session with sign-in sheet to cover the required training for employers with self-insured health plans
Tackles both HIPAA portability and privacy issues affecting employers from a compliance and practical perspective
Full overview of the privacy and security issues facing employers, plus a summary checklist to point employers in the right direction moving forward
2023 Newfront ICHRA for Employers Guide
Are ICHRAs the new 401(k) as a true defined contribution health plan alternative?
A forward-looking review of where ICHRAs are headed and the likely changes to the industry that will result
Practical guidance addressing the compliance and administrative challenges that still present some concerns
2023 Newfront M&A for H&W Employee Benefits Guide
Covering the top five issues for health and welfare plans that typically arise in the M&A context
Employer decisions and strategies with whether to keep plans separate or combine, including an overview of MEWA considerations
Discussion of ACA employer mandate, ACA reporting, COBRA, and health FSA approaches to complete the transition after the deal
2023 Newfront Medicare for Employers Guide
Answering common questions on the relationship between group health plans and Medicare that arise as employees reach age 65
How Medicare interacts with active coverage vs. COBRA, and the important pitfalls to avoid
Understanding how and when Medicare affects HSA eligibility, plus employer and employee strategies to address concerns
2023 Newfront San Francisco Health Care Security Ordinance (HCSO) Guide
Understanding San Francisco's uniquely challenging law for employers requiring specific levels of health care expenditures for employees
Which employees can be excluded from the required health care expenditures, including voluntary waiver rules and strategies
How employers can comply for certain employees by contributing to the City Option to fund an MRA on their behalf
2023 Newfront San Francisco Paid Parental Leave Ordinance (PPLO) Guide
Understanding San Francisco's uniquely challenging law for employers to supplement compensation for employees on new child bonding leave
How PPLO compensation interacts with California PFL to provide full pay to employees on parental leave, including the applicable caps
Common issues that arise, including compliance strategies that employers have developed both to comply and satisfy employees
2023 Newfront Section 125 Cafeteria Plans Guide
Why Section 125 matters as a crucial safe harbor from the doctrine of constructive receipt
The challenging rules governing how employees can make and change elections under a cafeteria plan
The use-it-or-lose-it rule and its exceptions, plus strategies to address the dreaded dependent care FSA 55% average benefits nondiscrimination test
2023 Newfront Wellness Program Guide
Understanding the many different forms of wellness programs and the many different intersecting (and typically unrelated) areas of law that govern compliance
An overview of the complex legal scheme for wellness programs that can catch many employers by surprise
How to deal with uncertainty after the courts ordered the EEOC to vacate portions of the ADA/GINA regulations 
Additional 2023 Newfront EB Resources
---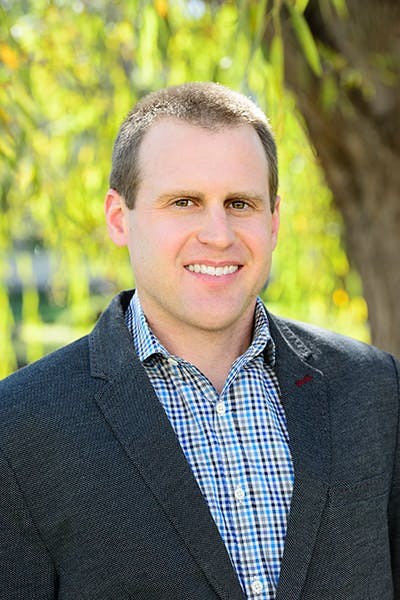 About the author
Brian Gilmore
Lead Benefits Counsel
Brian Gilmore is the Lead Benefits Counsel at Newfront. He assists clients on a wide variety of employee benefits compliance issues. The primary areas of his practice include ERISA, ACA, COBRA, HIPAA, Section 125 Cafeteria Plans, and 401(k) plans. Brian also presents regularly at trade events and in webinars on current hot topics in employee benefits law. Connect with Brian on LinkedIn.
---
The information provided is of a general nature and an educational resource. It is not intended to provide advice or address the situation of any particular individual or entity. Any recipient shall be responsible for the use to which it puts this document. Newfront shall have no liability for the information provided. While care has been taken to produce this document, Newfront does not warrant, represent or guarantee the completeness, accuracy, adequacy, or fitness with respect to the information contained in this document. The information provided does not reflect new circumstances, or additional regulatory and legal changes. The issues addressed may have legal, financial, and health implications, and we recommend you speak to your legal, financial, and health advisors before acting on any of the information provided.
Keep up to date with Newfront News and Events—