Like all of us, you've been reading a myriad of frightening headlines on Coronavirus (formally COVID-19), which was officially declared a pandemic by the World Health Organization this week. People are staying home from work, events are being cancelled, schools are closing or moving to virtual learning. This is impacting every aspect of our lives fueled by a very understandable human reaction, a fear of the unknown. 
As a CEO responsible for the well being of more than 250 employees, and also for writing and servicing complex insurance programs for thousands of Newfront clients, I want to let you know that we're monitoring the situation closely. During this time of uncertainty, friends, colleagues, and clients have reached out to our team asking for information about whether their specific insurance policies cover community-spread disease pandemics (every policy's language is different, but there's a reason why the majority do not), what the precedent on this is, and what they should be doing to mitigate risk for their business and protect their employees (here are some great resources).
Let's first take a step back to look at how the industry works to provide risk protection to companies and individuals. Insurers study historical data under various scenario models to predict the likelihood that certain events may occur and then provide financial compensation if such an event does happen. Carriers are regulated by each state to ensure that they aren't over-charging customers for policies, but also that they aren't charging excessively low prices or maintaining insufficient reserves such that they would go bankrupt if they didn't have the funds to pay claims. Commercial policies are often nuanced and complex to take into account whether a company has a profile that demonstrates higher or lower potential risk for a workplace injury, property damage, business interruption, supply chain delays, and the lot of hypothetical events that could occur. 
How then, would a Coronavirus policy be priced? The insurance industry is very good at pricing risk it knows and understands -- it's just that right now we don't know or understand a lot about pandemics. So the reason Coronavirus and pandemics in general aren't typically included in commercial insurance programs is because 1) it's incredibly difficult to predict the probability and scope of damages with a community-spread disease, given there have only been a few cases we can point to in history (SARS in 2003 would be the most recent) and business / lifestyles have changed dramatically since then, 2) the cost of acquiring coverage for a pandemic would be prohibitively expensive save for the largest companies in the world, and 3) there was generally limited demand for such a policy given the rarity in recent history. 
We can look back at the SARS epidemic to better understand this. A 2004 analysis determined that the SARS crisis cost the world economy a total of about $40 billion, a number fueled by economic impact via travel, trade and financial networks, with both direct and knock-on effects. 16 years later, the world is much more interconnected by air travel and supply chains supporting multiple sectors including manufacturing. Any insurers able and willing to write policies against a future pandemic would need to be so highly capitalized themselves that they could afford to stay in business. 
So, if you're a business not on the Fortune 500 list with hundreds of millions (if not billions) of dollars to spend on insurance, what are your options? While our lawyers require me to caveat that every commercial insurance program has its own nuances and none of this should be considered legal counsel, here's what we generally know: Many business interruption and supply chain interruption policies specifically require "physical damage" such as a windstorm or flood. It's possible that we may see legal experts develop sophisticated arguments as to why COVID-19 constitutes "physical damage," or that other types of complex policy endorsements may apply in the Coronavirus case. There may also be political pressure for carriers to make exceptions if the global pandemic worsens, or for the federal government to provide a broader relief package for hourly workers and small businesses. If we see increased demand for pandemic-related coverage moving forward, there may be more insurers coming to market with broader options. With the situation changing minute by minute, it's possible that all insurance coverages could come into play, from the most obvious types of coverage to the most unlikely. 
We can't make any representation or warranty as to individual cases, but the answer as to coverage will be how the various policies respond to the virus and whether there is any compensational incident that occurred to activate coverage. Bottom line, we're here for you to guide you through this. We will partner with you to submit all claims or potential claims to your insurance carriers to determine coverage. We're in this with you and will fight to get as much as possible on your behalf. Please connect directly with your Newfront broker to review your policies if you haven't already done so. For all other business managers looking for a coverage review, please reach out to me personally at any time at spike@newfrontinsurance.com and one of our specialists will provide you with a comprehensive consultation free of charge.
In the meantime, we're recommending that businesses focus on risk mitigation. The CDC continues to provide updated recommendations for employers on how to prevent workplace exposures to COVID-19, including sending sick employees home, performing regular environmental cleaning, and encouraging remote work where feasible. At Newfront, I've asked our San Francisco, Sacramento, and Portland offices to work remotely for non-essential meetings as a precautionary measure until we know more. Our goal is to continue to provide the best service we possibly can at the speed our clients expect and deserve. For tips on how to manage a remote workforce during Coronavirus, we found this guide from LinkedIn particularly useful. 
We're also in the process of pulling together more detailed information for business owners in the community and will keep you updated as the situation evolves. We'll be hosting a webinar on this topic Thursday March 26 at 11am PDT with expert speakers and a Q&A. Please sign up here to attend.  
Be well, 
Spike
---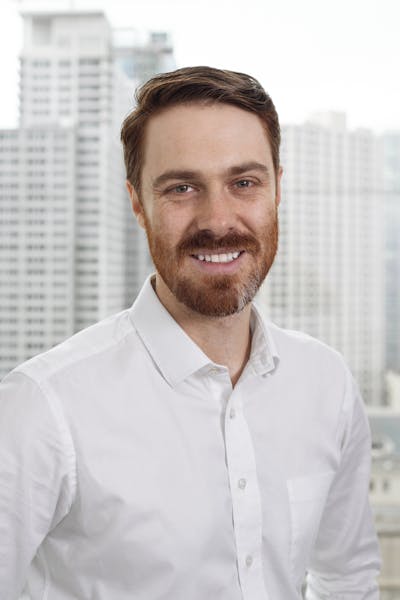 About the author
Spike Lipkin
Co-founder & CEO
Spike Lipkin is the CEO and Co-founder of Newfront. Prior to Newfront he was one of the first employees at Opendoor, where he helped grow a five-person company into a business currently valued at more than $3 billion. Prior to Opendoor, Spike was an investor at Blackstone, where he served on the startup team that built Invitation Homes into the largest owner of single family real estate in the United States. You can connect with Spike on LinkedIn here.
---
The information provided is of a general nature and an educational resource. It is not intended to provide advice or address the situation of any particular individual or entity. Any recipient shall be responsible for the use to which it puts this document. Newfront shall have no liability for the information provided. While care has been taken to produce this document, Newfront does not warrant, represent or guarantee the completeness, accuracy, adequacy, or fitness with respect to the information contained in this document. The information provided does not reflect new circumstances, or additional regulatory and legal changes. The issues addressed may have legal, financial, and health implications, and we recommend you speak to your legal, financial, and health advisors before acting on any of the information provided.
Keep up to date with Newfront News and Events—