In today's precarious market it is more important than ever for valuations ("TIVs") to be done correctly.
The underwriting community, of our top property insurers, are inundated with submission flow. Some of which are of high quality and others are rather lackluster. One thing we know is that the quality of your submission and how your broker is representing your portfolio of assets is critical to long-term risk management success. One way to be taken seriously, and potentially move your submission to the "top of the pile," is to adequately value your portfolio of real estate assets correctly, especially in today's environment.
Many of us have been looking at the news and we are aware of the current economic conditions. Inflation is at a forty-year high and COVID has continued to exacerbate the constraints on the supply chain, which has significantly increased the cost of materials such as lumber, steel, and glass. Due to the constraints on supplies, valuations of reconstruction costs have continued to skyrocket. If you want to be taken seriously, and be a priority, in terms of the underwriter's ability to make a business decision, you need to work with your broker advocate every year to reevaluate reconstruction costs. The correct valuation of your assets will be a positive differentiator amongst our underwriters, and we will work them, and they will work with you, to find a way to make a business decision where everyone can win.
Generally, better rates are given, if an underwriter looks at your portfolio and it is adequately valued and correlates well with their models. Marshall and Swift or CoreLogic serve as a baseline ("starting point") in terms of valuation and developing a valuation strategy. If there is consistency between your portfolio, along with values produced by these models, underwriters are more inclined to provide favorable terms without a co-insurance penalty, or a reduction of coverage clause ("Margin Clause"). Take it seriously, and they may help you by provide preferential rating, terms, and conditions. Yes, underwriters will do an analysis of your five-year loss trend and conduct a review to see how seriously you have taken risk management and loss control engineering recommendations.
In summary, the last thing you want to worry about, after a loss, is whether your building or portfolio is adequately valued. It is important to differentiate your portfolio by providing quality submissions and take valuations seriously. In turn, it will assist the underwriters and may allow them to give preferential treatment and rating during an evaluation. For peace of mind, know that your coverage will offer full replacement, without penalties, because you have worked diligently, with your broker advocate to make sure these values are aligned with current market conditions.
We are here, at Newfront, to answer any questions you may have.
---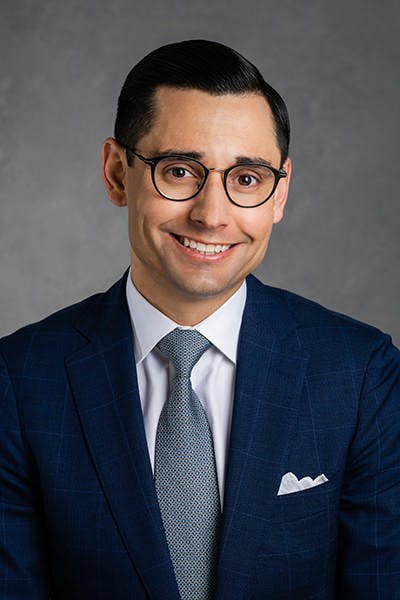 About the author
Jonathan Naranjo
National Real Estate Practice Leader
Jonathan is the National Real Estate Practice Leader at Newfront Insurance focusing on the risk management and commercial insurance for Habitational/Luxury High-Rise HOAs and CoOps, Commercial Real Estate Portfolios, REITs, and New Developments. Jonathan and his team serve the risk management and insurance needs of traditional and complex real estate exposures through collaboration of risk management strategies, helping clients in managing the "total cost of risk," identifying and mitigating loss exposures, and acting as relentless advocates in managing claims and negotiating insurance contracts. Connect with Jonathan on LinkedIn.
---
The information provided is of a general nature and an educational resource. It is not intended to provide advice or address the situation of any particular individual or entity. Any recipient shall be responsible for the use to which it puts this document. Newfront shall have no liability for the information provided. While care has been taken to produce this document, Newfront does not warrant, represent or guarantee the completeness, accuracy, adequacy, or fitness with respect to the information contained in this document. The information provided does not reflect new circumstances, or additional regulatory and legal changes. The issues addressed may have legal, financial, and health implications, and we recommend you speak to your legal, financial, and health advisors before acting on any of the information provided.
Keep up to date with Newfront News and Events—