The end of 2021 brought with it hope and optimism as Covid-19 vaccines proliferated around the globe and the US economy rebounded with consumer demand and corporate profits accelerating from the pandemic lows earlier in the year. With the worst of the pandemic in the rearview, U.S. GDP growth is forecasted to continue at a moderate pace in 2022 between 3% and 4%, as reported by U.S. News. This expectation of growth bodes well for the insurance industry as economic expansion correlates favorably to demand of its products and services.
As a consumer, the rates and premiums are expected to rise but also at a modest pace compared to the double digit plus increases of 2020 and 2021. According to the Business Insurance Journal the 1st quarter 2022 Commercial Property rates were up 7.6%, business interruption up 6.3%, and commercial auto up 7.3%. The leveling out of rates comes as insurers are reporting improved underwriting results, and new entrants are bringing more competition to the market. That said, Top Line shows the Hard Market continues and a flight to high quality vs high hazard risks in geographies and classes of business prone to Natural Catastrophes will be favorable or even see price decreases. Second only to hurricane-heavy 2017, 2021 proved to be the 2nd most costly year ever recorded for insurers, due in large part to destructive hurricanes and tornadoes as well as extremely cold weather, fires, and flooding across the U.S. Per Reuters, last year alone, insurers paid out $120 billion due to natural disaster damage. In fact, 2022 is expected to be the 5th consecutive year of higher premium costs, although rate growth should be slower than in 2021.
One of the hardest hit industry sectors has been Commercial Real Estate. As an industry, Real Estate owners have been absorbing large rate increases, pandemic related financial losses, fluid workforce dynamics, and a higher frequency of Natural Catastrophes. They are at the forefront of the recovery as Office Building owners and tenants both look to usher employees back to work and downtown cores to revitalize their properties and revenue streams. The industry has been forced to adapt quickly with corporate return to work strategies which are shifting almost weekly based on employee sentiment around safety vs. productivity. Companies are seeking validation on what the new "normal" will be regarding employee mandates with both federal/state Pandemic policies. A lot of employees don't want to return to the office even if safety isn't a deciding factor. What policy will provide the right amount of flexibility to retain top talent and attract new employees? Is it a 4-day work week, remote only policy, a hybrid approach, or letting each employee choose? With those decisions predominantly left up to individual companies one thing is clear, in that the adoption of technological platforms to enable employees the option to work productively from anywhere is gaining traction. The Commercial Real Estate Industry will be watching these trends closely and being flexible will be key to succeeding in this new environment.
On the backdrop of these societal shifts around the future worker comes strong economic inflationary pressures. In a report by Deloitte Center for Financial Services, the U.S. inflation rate reached 7% in December 2021 and 7.5% in January 2022 - the highest levels seen in almost 40 years. This resulted in driving up the cost of first-party coverage due to rapid increases in demand for goods, materials, and labor. Price hikes in construction materials, rental vehicles, and auto parts are among the primary expenses pushing up insurer loss costs in the new year.
These inflationary Pressures on Property Pricing and profitability is growing. Some analysts believe a reckoning is coming on valuations across all Real Estate Categories (Commercial, Industrial, Multi-family, and Residential). Underwriters are starting to re-evaluate and scrutinize Statement of Values of Real Estate Portfolio's prior to renewals. These Increased Capital Requirements and inflation is driving up both premiums and concentration of risk from catastrophic events caused by climate change and greater urbanization. This causes tremendous pressure on pricing as carriers consider the reserves needed to pay for future claims.
Bottom Line
We as an industry continue to be in unprecedented times that require the need to evolve quickly. As an insurance broker, our role goes beyond simply transacting insurance policies. More so in recent years clients need a trusted advisor capable of shaping expectations and education on the available solutions, even if they are limited. If you and your business are in need of advice as you navigate the current turbulent insurance environment, feel free to contact me or one of our other trusted advisors at Newfront.
---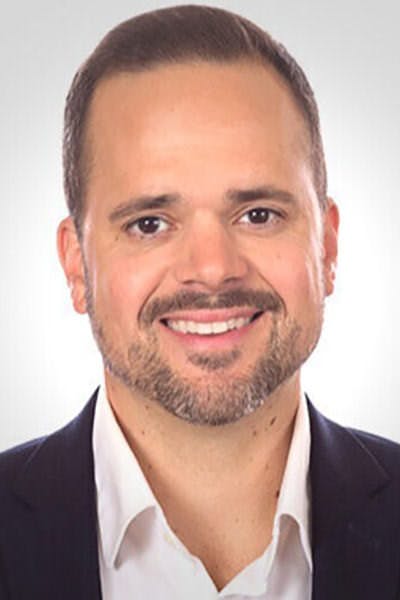 About the author
Sky Wolfe
Vice President, Real Estate
Sky Wolfe is a dedicated Property and Casualty Insurance Broker with over a decade of experience serving client in the PNW and beyond. Having worked with the largest global brokerage his specific area of expertise are Real Estate and Development including project risk consulting, risk identification and financial modeling as well as program design for Commercial and Habitational owners. From his early career Sky has been dedicated to commercial real estate investment and the value it creates in shaping communities. He is active in associations serving the Real Estate Industry including sitting on committees within the Urban Land Institute and NAIOP of Oregon. You can connect with Sky on LinkedIn.
---
The information provided is of a general nature and an educational resource. It is not intended to provide advice or address the situation of any particular individual or entity. Any recipient shall be responsible for the use to which it puts this document. Newfront shall have no liability for the information provided. While care has been taken to produce this document, Newfront does not warrant, represent or guarantee the completeness, accuracy, adequacy, or fitness with respect to the information contained in this document. The information provided does not reflect new circumstances, or additional regulatory and legal changes. The issues addressed may have legal, financial, and health implications, and we recommend you speak to your legal, financial, and health advisors before acting on any of the information provided.
Keep up to date with Newfront News and Events—