In early March, COVID-19 transformed our sense of 'normal', Newfront shut down both our San Francisco and Sacramento offices, and we went completely remote. With this change, some of our employees also become full-time caregivers and educators. While some employees find some consistency in the new normal, many of our employees are struggling. Our homes haven't only become our offices — they've become our childcare centers and our school classrooms.
The situation isn't ending anytime soon, and while schools still grapple with how to educate, we needed to find a way to support the more than 50 parents within our workforce. 
Earlier in the year we put in place some efforts to take the load off our team, like a no-meeting policy during our lunch hour, non-vacation "mental health days" to reduce stress within our lives, and normalizing children being present in Zoom calls. But as we entered the school year we knew we needed to do more. Our People team engaged with the parents of Newfront and created a small focus group of motivated parents to figure out ways that Newfront can support them coming into the new school year. 
We are excited to launch the initiatives below as a direct result of the work done by these employee focus groups:
Create Parent Community 
We will more formally set up a "Parents at Newfront" employee resource group, which will start as a Slack group. This serves as a launchpoint for communication, getting feedback from the group, sharing resources, and as a safe space for people to talk about what's going on and support needed. 
Meeting Culture Shifts 
Starting September 1, we will implement the following meeting shifts:
Record all meetings with 5+ attendees (All Hands, weekly team meetings, etc.) to provide parents with more schedule flexibility
Move larger meetings / 1:1s with parents to the afternoon where possible - providing crucial time in the morning to set their children up for success (morning is the most critical time for parents to get involved)
Where possible, send notes following meetings for those who could not attend
Individual teams commit to no-meeting days, and commit to honoring 'do not schedule' blocks
Continue to 'normalize' kids being in the background and on screen
Flexible Hours
All managers will engage in a conversation with parents on what the best 'working hours' could be. As an example, it might be helpful if a parent could schedule more set 'hours' that are respected by the team to allow for a full day of work but not necessarily on 9-5 hours, like 8-12 then 3-7. These blocks should be predictable, repeatable, and reflected in email signatures, calendar blocks, and Slack.
Manager Education
Managers will receive talking points and 'go dos' in managing anyone that is a parent, inclusive of topics like: structuring a conversation on flexible hours / potential change of hours or leaves of absence; how to check in at key points in the year (first week of school, holidays, etc); how to ask 'What do you need? What's changed since last week / month?'; showing empathy and seeking to understand challenges for each parent on their team openly.
Modern Health Expansion to Dependents
We launched Modern Health in April for all employees and are expanding this to dependents. Mental health for both our employees and their loved ones is critical in such unprecedented and uncertain times.
Outschool Sessions Funded by Newfront
We are thrilled to announce that we will begin a partnership with Outschool, who offer over 50,000 (and counting!) live, online activities for learners ages 3-18 across a range of topics, from core academic subjects to more unique offerings like structural engineering, drawing animation and forensic science. Newfront will be funding 20 hours of Outschool per parent. 
Continued Resource Sharing / Monitoring of other Best Practices 
This list isn't intended to be exhaustive given the ever changing environment we're in, so the People team will continue to look into ways that other companies have been supportive of parents during this time and share resources, investing in other tools, etc over time. Additionally, our People team will host a parent session every other month for feedback.
Ignoring such an important part of your workforce in incredibly uncertain times would never make sense for us, and we're proud of the investment we've chosen to make at Newfront. Want to discuss more? I'd be happy to engage in a conversation - send me a note at heather@newfront.com!
---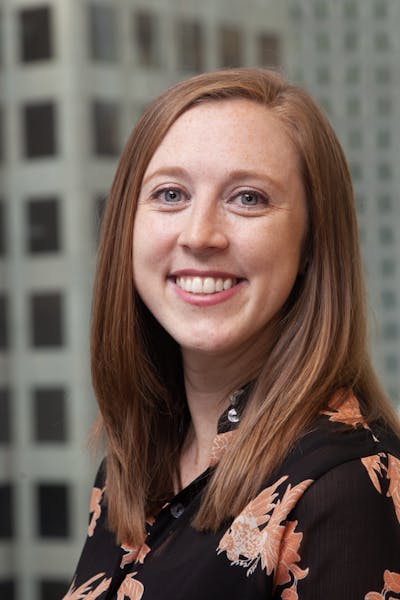 About the author
Heather Dunn
Head of People
As Head of People, Heather Dunn makes a best-in-class experience of everything that touches the life cycle of an employee at Newfront, from recruiting and compensation to benefits and training programs.
---
The information provided is of a general nature and an educational resource. It is not intended to provide advice or address the situation of any particular individual or entity. Any recipient shall be responsible for the use to which it puts this document. Newfront shall have no liability for the information provided. While care has been taken to produce this document, Newfront does not warrant, represent or guarantee the completeness, accuracy, adequacy, or fitness with respect to the information contained in this document. The information provided does not reflect new circumstances, or additional regulatory and legal changes. The issues addressed may have legal, financial, and health implications, and we recommend you speak to your legal, financial, and health advisors before acting on any of the information provided.
Keep up to date with Newfront News and Events—