The coronavirus (COVID-19) is an emerging, rapidly evolving situation and all medical facilities, including occupational medical clinics, sing the same tune when it comes to their top priority – the health and wellbeing of their patients, customers, and healthcare staff.
For the most part, occupational medical clinics have an infection control and emergency preparedness plan in place. Clinics work diligently to remain updated on these policies, well as with the Center for Disease Control (CDC) and state and local officials to ensure they, and their clinical teams, are taking the proper steps or action to keep everyone safe and healthy.
Many occupational medical clinics have the following CDC general protocols currently in place:
Being prepared
Communicating with staff and patients
Protecting your workforce
Protecting your patients
Concentra has provided information on their website as to how their facility is taking extra precautions. While not testing for COVID-19 due to the nationwide shortage of Personal Protective Equipment (PPE), impacting their team members' ability to perform diagnostic testing, they have implemented an enhanced clinical triage process and posted notifications on the doors recommending those exhibiting the COVID-19 symptoms to use drive-through/outdoor testing stations where available or to contact their health care provider or local health department. Concentra will continue to perform workers' compensation and employer services at the centers and have revamped their existing telemedicine program to accommodate those employees who are appropriate for 'virtual visits' with their clinicians. This includes screening for employees with potential work-related exposure to COVID-19, but 'Authorization to Treat' is required to access the program.
Kaiser Permanente On-the-Job (KPOJ) Leadership Team has personally reached out to their partners and customers, providing information regarding their access and care protocols in response to COVID-19. Today, Like Concentra, they are not providing any testing to employees/patients for COVID-19 and are advising patients to see their private physician to determine if a test is required. All patients wishing to schedule an appointment will first need to call the KPOJ clinic for prescreening and guidance. They should not walk into a clinic without a prescreening, as there could be unnecessary delay. KPOJ is minimizing 'non-urgent' in-person visits to protect patients and staff from potential exposures.
Telehealth visits are being offered as medically appropriate for patients as an alternative to in-person visits. This may apply to both initial and return visits. For all telehealth visits, the physician will determine clinical appropriateness and the patient must agree to the telehealth visit. For more information, please visit www.kp.org.
Employers should find out from their medical provider networks what key considerations their healthcare facilities have, prior to sending employees for treatment. It is important for employers to keep employees advised and informed of available benefits that can assist them in making health decisions.
The CDC encourages employers to have their employees use telehealth services, rather that visiting a doctor's office or occupational clinic, to limit the spread of the virus. Telehealth programs can assist by providing clarity to the situation and aid an employee with determining next steps. If telehealth is an option for an employee, employers should advise them to make use of it. The doctor or nurse will be able to assess whether the employee should visit the office or can be treated at home, potentially minimizing the risk of the spread of the outbreak. For those without a telehealth plan, the best course of action is to call their health provider, local urgent care clinic, or local emergency room and describe symptoms. Tests are limited at this point and will be reserved for those who are severely ill, recently traveled to affected countries, or have interacted with those who have.
Additional Resources:
The following websites also offer up-to-date information about COVID-19:
CDC: Coronavirus (COVID-19)
WHO: Coronavirus Disease (COVID-19) Outbreak
CDC: Get Your Clinic Ready for Coronavirus Disease 2019 (COVID-19)
---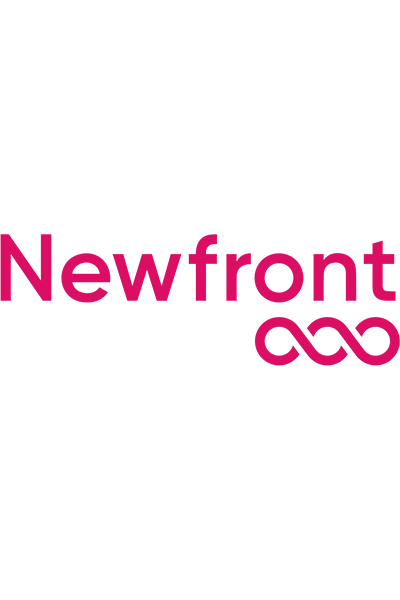 About the author
Newfront
A Better Day Starts Here
Newfront is transforming the delivery of risk management, employee experience, insurance, and retirement solutions by building the modern insurance platform. Transparent data delivered real-time translates into a lower total cost of risk and greater insights. Newfront makes insurance work for you.
---
The information provided is of a general nature and an educational resource. It is not intended to provide advice or address the situation of any particular individual or entity. Any recipient shall be responsible for the use to which it puts this document. Newfront shall have no liability for the information provided. While care has been taken to produce this document, Newfront does not warrant, represent or guarantee the completeness, accuracy, adequacy, or fitness with respect to the information contained in this document. The information provided does not reflect new circumstances, or additional regulatory and legal changes. The issues addressed may have legal, financial, and health implications, and we recommend you speak to your legal, financial, and health advisors before acting on any of the information provided.
Keep up to date with Newfront News and Events—