Running restaurants is a challenge at the best of times, but 2020 has thrown a series of curve balls at two restaurateurs in Oakland, California looking to bring their community together with good food. 
To better understand our clients' experience, Newfront co-founder Gordon Wintrob (GW) recently met with the husband and wife team behind Chop Bar, Tribune Tavern, and Calavera. Jana and Chris Pastena (JCP) opened up about their road to success and the challenges they're facing.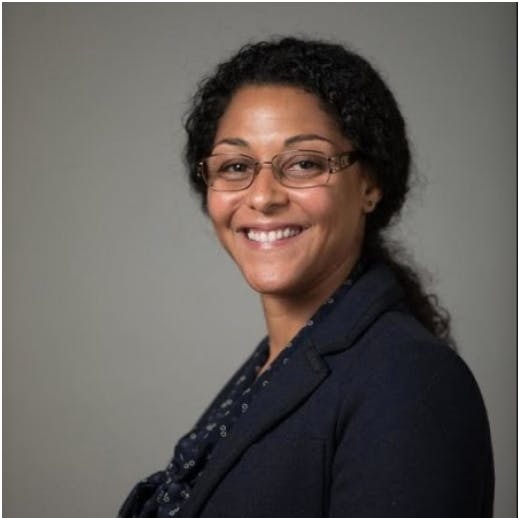 Jana Pastena (Source)
GW: I'd love to hear what inspired you to get into the restaurant industry?
JCP: We both have a passion for creating great experiences for people and for creating community. We've channeled those passions into building restaurants. Each space is unique and it speaks to us when we move in and helps us to decide what should go into that space.
Chop Bar was our first restaurant together in 2009. Jana had just started law school and we had just gotten married. We had $40,000, a wish, and a prayer!
It's exciting and it's exhilarating to build something from the ground up and then watch it grow. We had no idea that Chop Bar would be as popular as it's been. Chop Bar grew from 20 employees to 50 over the years. We moved to a bigger location just down the street last year, which was very exciting. 
We own three wonderful restaurants today. In 2014, we opened Tribune Tavern in the historic Oakland Tribune building, and in 2015 we opened Calavera, in Oakland's Uptown district. We used to own an Italian restaurant, Lungomare, in Jack London Square, but have since sold that business.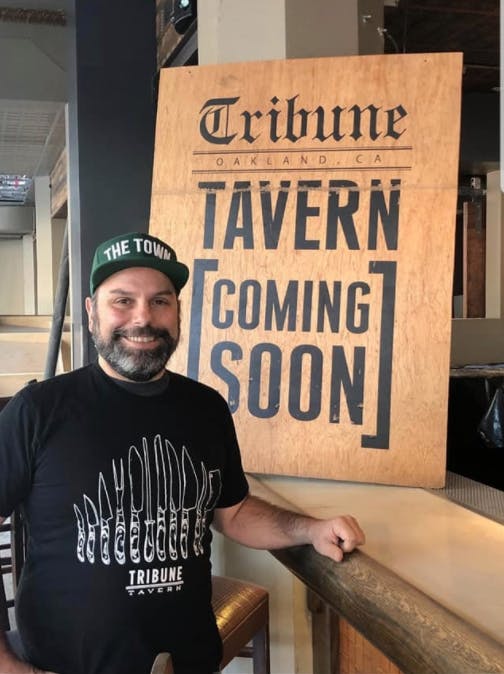 Chris Pastena (Source)
Between our three restaurants, we employ around 160 people. And we feed tens of thousands of residents of Oakland and people across the Bay area.
GW: Restaurants are in a competitive environment, especially in the Bay area. Your restaurants anchor some of Oakland's most hip and historic districts. What are some of the things that make a concept successful?
JCP: There is no real formula beyond hard work, consistency, and community. You have to be dedicated to doing hard work and you have to have a love for the work. That gives you an extra advantage.
All too often we see restaurateurs come up with a concept, open, get feedback and start to change their concept based on the feedback. That's usually the wrong move. It's really important to be dedicated and move forward with your vision. Stay the course.
For instance, it's hard to build a brunch business. But if you keep at it, and stay consistent with the quality of your food, your staff and your training, the business will grow.
We work shoulder-to-shoulder with our employees every day and we're committed to giving them the tools that they need to succeed. When they succeed, we all succeed.
The last component is working with the community. When you're part of the community, people see that. They come out to support the business because they know that you're supporting their causes as well.
GW: What are some of the ways that you create that sense of community for both your staff and the customers?
JCP: When we first conceived of Chop Bar, we chose its name because a chop bar is a community meeting place. In West Africa the local fishermen catch fish and bring it to a chop bar where the cook prepares it for the community and everybody comes to eat. 
There's nothing more important in this world to us than feeding people. To be able to do that for our community is really meaningful, which is the basis of what we built with Chop Bar. 
We also believe that our restaurants have to be bigger and greater than our four walls. We work on a number of different nonprofit boards to make sure we're giving back to the community. We're doing a lot of work with World Central Kitchen to feed the homeless. We've also created the Oakland Indie Alliance, which is a nonprofit for small businesses. Close to 500 small businesses are members.
GW: Tell me more about the Oakland Indie Alliance and how it got started?
JCP: As independent business owners, it's really important for us to do a number of things for the people who work with us. One, we want to pay as much of a wage as we can, especially for the kitchen staff who don't get tips and have to rely on their hourly wages. In 2014, there was a measure in Oakland to increase the minimum wage from $9.25 to $12.00. We all supported it. However, there was no guidance about how to implement it effectively.
So, we came together informally and started asking the City for help in making it work. For example, how would we communicate with our customers that our labor costs would increase 30% overnight, thereby increasing our Workers' Comp by 30% overnight, and increasing the price of goods from our vendors by 30% overnight because they would have to comply as well. That would mean, unfortunately, that we'd have to raise prices for our guests, which is not necessarily something that we want to do.
We worked with the City Attorney to develop a book of frequently asked questions about the measure. At that point we were just independent businesses working together to solve problems informally, but election season was coming up and we decided to establish a formal entity. That was the origin of the Oakland Indie Alliance.
The independent businesses involved were a sounding board for each other for a very long time and the Alliance blossomed from that collaboration. Being a business owner can feel like being alone on an island sometimes, and working with other people having the same challenges empowered us.
Our membership spans the political spectrum but we focus our advocacy on issues that impact independent businesses. These days we focus more on building resources for businesses. The Alliance was able to raise a lot of money after the first round of riots. 
GW: You've talked about the community of people you work with. How did you support them during COVID-19?
JCP: Literally overnight we had to close the doors on all three of our restaurants and lay off about 160 people. That's never easy. In the month leading up to the shelter in place, we saw a dramatic drop in business. Our revenue was already depleted. So, we took what we personally had saved and made sure we could pay our payroll. That was first.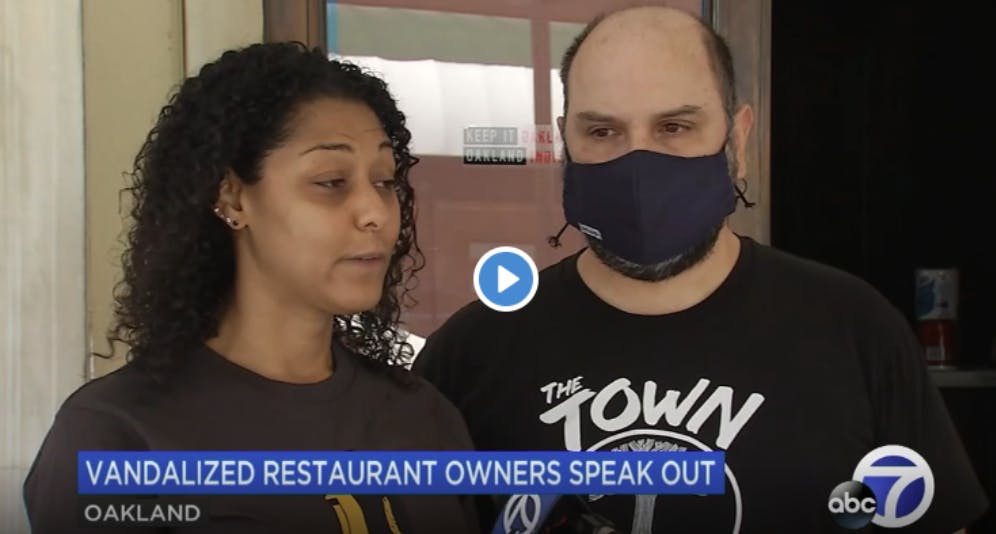 Jana and Chris Pastena (Source)
Then, we had to cover health insurance for those who are enrolled. Nobody in good conscience could leave people without health coverage in the middle of a pandemic. We directed those who did not have insurance to MediCal and to Covered California to try to get insurance as soon as they could.
Next, we identified the people who weren't going to be eligible for unemployment and we continued to support them and pay their wages out of our own bank account until we were able to open for takeout.
We wanted to be exceptionally thoughtful about what it meant to open and bring back any employees. We worked very, very diligently to put together protocols for sanitation, for cleanliness, for PPE, and to reduce the contact between customers and our staff.
It took us several weeks before we felt comfortable enough to open for takeout. The first people invited back to work were those who didn't qualify for unemployment and some of our managers.
Less than a quarter of our staff has been able to come back to work. And now with the end of that extra $600 a month in unemployment, I'm very fearful for some of the people who've worked for us for a very long time.
Now we're just holding our breath, to be honest. We didn't get into the restaurant industry to only do takeout service. This is not sustainable. We're still down significantly and there's no way that that's a long-term solution. 
World Central Kitchen has been a critical resource for our stability. Eat, Learn, Play and World Central Kitchen teamed up to start a food program in the Bay Area where they buy meals from restaurants. They use those meals to feed underserved communities, children, seniors, and the homeless. So everybody is participating in something that is incredibly socially important and we're happy to do our part. We just hope that we can make it through the end of the year.
GW: We know your restaurant was vandalized during the riots and protests and we're so sorry to hear about that. Was there anything you wanted to share about that experience both personally and as a business owner?
JCP: Well, it's very complicated. We're in the middle of very important and necessary social change. That change is often messy. 
Our businesses got vandalized both in May and July. In both instances, people started turning over trash cans, lighting them on fire, and spray painting things. Both events were terrible. And it's not the first time that this has happened.
Oakland is known for having civil unrest around social movements. Usually, the crowd is great and very respectful of the neighborhood. Then there's an element that hangs out at the end, who I'm certain are not people from our community. Often they aren't people who are actually part of the movement or protests. They're not people out there advocating for anything, but who want to destroy things. What that does to us is devastating.
They used the cover of a movement to support Black people to turn around and destroy a Black-owned business. In May we had been scheduled to open Tribune for takeout, but the day before we were vandalized, which kept us from opening for another several days. That meant that people who relied on that job could not come back to work. People of color, Latinx, and Black people.
It just doesn't make sense to destroy something that somebody has worked so hard for. It seems even worse for somebody to come and destroy a Black-owned business in the name of supporting the Black community. It doesn't make any sense, it's hurtful and, honestly, it makes it very hard to want to continue doing business. 
We keep hanging on and keep moving forward, but how many more instances can we and our colleagues who own restaurants survive being shut down and having everything that you've worked for destroyed?
GW: I'm glad that you're both safe and healthy and thank you for everything that you do. Your tenacity in the face of incredible pressure and your commitment to your community is inspirational. Thank you!
To support Jana and Chris, you can donate to the Oakland COVID Recovery fund or place an order at Chop Bar, Tribune Tavern, or Calavera.
---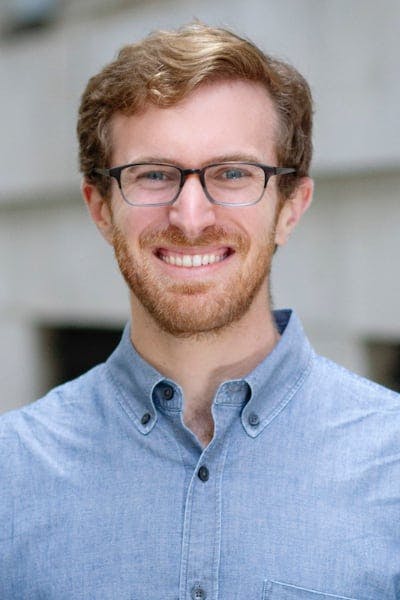 About the author
Gordon Wintrob
Co-founder & CTO
Gordon Wintrob is the Co-founder and CTO of Newfront, where he leads the development of Newfront's platform and operating system. Gordon attended MIT and worked at Morgan Stanley, Blackstone, and Goldman Sachs during his time there. Prior to Newfront, Gordon founded StackLead, a company that built automated technology to research sales leads. He sold that company to LinkedIn and it became LinkedIn's jobs product, aggregating millions of postings across the web. You can connect with Gordon on LinkedIn here.
---
The information provided is of a general nature and an educational resource. It is not intended to provide advice or address the situation of any particular individual or entity. Any recipient shall be responsible for the use to which it puts this document. Newfront shall have no liability for the information provided. While care has been taken to produce this document, Newfront does not warrant, represent or guarantee the completeness, accuracy, adequacy, or fitness with respect to the information contained in this document. The information provided does not reflect new circumstances, or additional regulatory and legal changes. The issues addressed may have legal, financial, and health implications, and we recommend you speak to your legal, financial, and health advisors before acting on any of the information provided.
Keep up to date with Newfront News and Events—