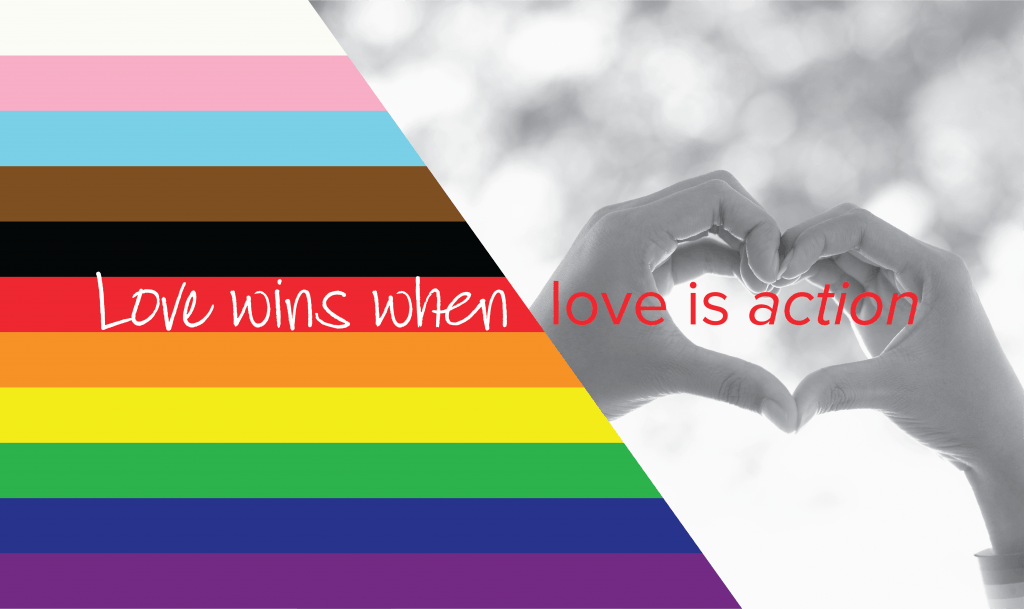 On June 2nd, we kicked Pride Month via our Newfront Town Hall and I was so pleased to see so many of our Newfront colleagues donning the rainbow colors – including special wristbands sent to each employee to aid in the launch of a new Employee Resource Group. As I was thinking about a few words to share to open our conversation that day, I realized that it is almost a year to the day since we held our June 3, 2020 Social Justice Town Hall. One year ago, across the entire country, people were saying the names of George Floyd, Breonna Taylor, and Ahmaud Arbery. In those three names – George Floyd, Breonna Taylor, Ahmaud Arbery – our country found a rallying cry for social justice and for equity.
That rallying cry was a cry for answers. Let me again share a few of my words from a year ago:
So where do we find answers when our world is turned upside down? Dare I say, we must find answers in love. Martin Luther King, Jr., did, when he said, "Man must evolve for all human conflict a method which rejects revenge, aggression and retaliation. The foundation of such a method is love." MLK was a Christian minister and knew that the great commandment is: "Love God with all your all your heart, all your soul and all your mind. And, love your neighbor as yourself." Can I say, "we must love!"? The great sage of India, Sri Nisargadatta Maharaj, offered this: "The consciousness in you and the consciousness in me, apparently two, really one, seek unity and that is love."
One of the five stated goals in Newfront's Diversity, Equity & Inclusion Charter is, "To drive acceptance and LOVE within Newfront." The word "LOVE" in all caps.
So when I think about those words today, in the context of celebrating Pride, I think of the rallying cry, "Love wins." The phrase was popularized after the 2015 Supreme Court decision in favor of marriage equality for same-sex couples. Love wins. Who wants to take the other side of the argument that love wins?
How can you argue against the power of love, including self-love and acceptance? In recent weeks, the struggles of transgender youth have been brought to the forefront by actor Elliott Page, who referred to his transition surgery as "life-saving."
In a recent interview, Elliott said: "I love that I am trans. And I love that I am queer. And the more that I hold myself close and fully embrace who I am, the more I dream, the more my heart grows and the more I thrive."
Elliott goes on to say:
"I think it's about: How can I feel grateful for my joy, and embrace my joy, and allow myself to have that joy — but then put that joy and that love into action?"
Love wins when love is put into action. It is written, "Let us not love in word or in tongue, but in deed and in truth."
Love wins when love is action.
Tauren Wells wrote a beautiful song of that title, "Love is action."
Love is action that you take
Passion that can make
Any kind of wall come down
Love is action
Today, we celebrate Pride month by kicking off a new Employee Resource Group (ERG) – emerge at Newfront. Through emerge at Newfront, the ERG will champion a vibrant Newfront work community and a safe workplace for our LGBTQ colleagues, family members, and allies. Newfront is a place of positive work alliance, promoting diversity in talent acquisition and vendor selection and through emerge at Newfront, we hope to further support corporate social responsibility activities through outreach and engagement with the LGBTQ community, while helping everyone in their quest to be FABULOUS.
So today, as we kick off Pride Month, let us embrace Nelson Mandela's call to action, which says:
"Social injustice is man-made and it can be overcome and eradicated by the actions of human beings. Sometimes it falls on a generation to be great. YOU can be that great generation. Let your greatness blossom." Newfront Team: WE can be great. We WILL be great, together, because we live our value, "In This Together." Because "we are there for each other and honor the differences of each person in our organization!"
How fitting that the 2021 San Francisco Pride Celebration Theme is "All in this together."
Love wins when love is action!
---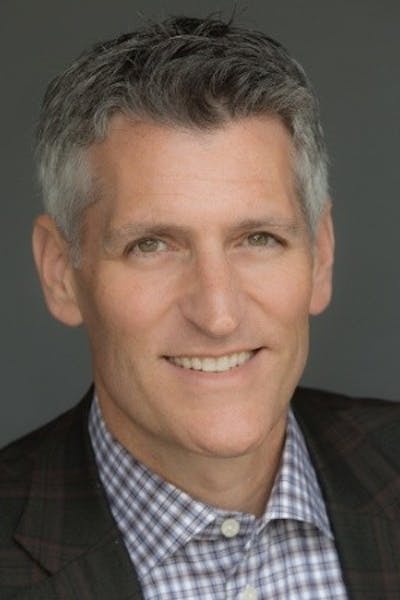 About the author
Kurt de Grosz
Executive Chairman
Kurt de Grosz is the Executive Chairman of Newfront. Specializing in team building, brand development, innovation, and customer acquisition, Kurt believes Newfront's people, ethos, and core values will build the next great independent insurance brokerage operation.
---
The information provided is of a general nature and an educational resource. It is not intended to provide advice or address the situation of any particular individual or entity. Any recipient shall be responsible for the use to which it puts this document. Newfront shall have no liability for the information provided. While care has been taken to produce this document, Newfront does not warrant, represent or guarantee the completeness, accuracy, adequacy, or fitness with respect to the information contained in this document. The information provided does not reflect new circumstances, or additional regulatory and legal changes. The issues addressed may have legal, financial, and health implications, and we recommend you speak to your legal, financial, and health advisors before acting on any of the information provided.
Keep up to date with Newfront News and Events—