In April, Newfront held another Hackathon! More than 30 participants dedicated a work week to brainstorm and pitch ideas, form teams, build solutions, and demo the results (all while responding to priority needs from across the company, too!).
As a growing and extremely busy tech team, it's critical for us to take the time and provide an outlet for creativity and celebration. Hackathons also allow team members who might not work together regularly to partner and concentrate on something different from their "day jobs," promoting innovation and relationship building.
This Hackathon's winning solution, which was chosen by a company-wide vote, focused on providing a "dark mode" for Newfront's platform and associated apps. Many team members interact with these each day, and they currently have a white background.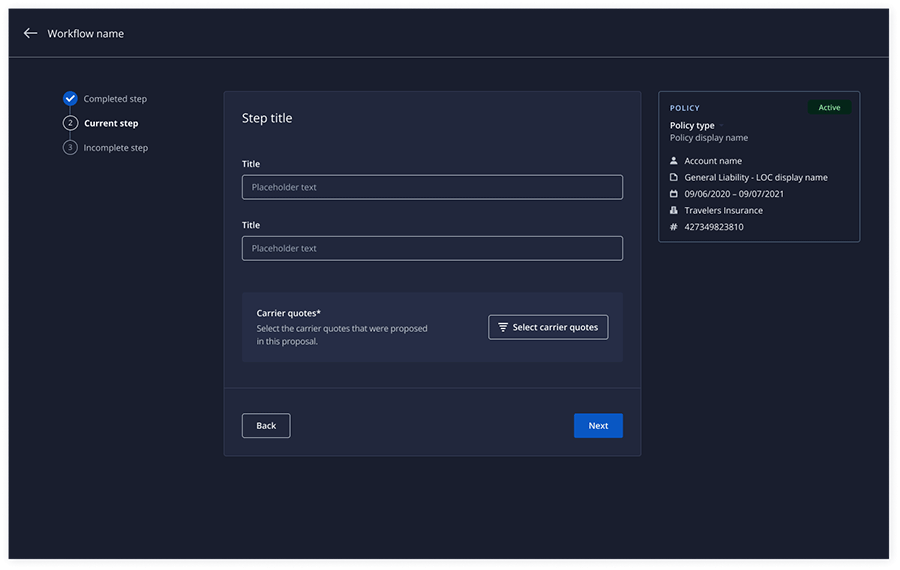 "As a product designer, a lot of times I hear 'can we have a dark mode?' I'm looking at this thing for hours every day; my eyes are getting tired; what can we do to make it a little better experience for me and my teammates?" said Julia Gladysh, Senior Product Designer and member of the winning team. "Dark mode has become more and more popular over the past few years."
Some of the benefits of working in dark mode that the team members identified include:
Uses less energy from your device
Reduces eye strain
Helps with light sensitivity or visual impairment
Provides better setting for low-light environments
"And, it just looks really good!" Julia added. Software Engineer Nacho Antonelli, who also worked on the project, agreed.
"We currently use a new modern layout, and it's great," he said. "We all love it. But at the same time, it's very bright. It is a good thing, but for working at night, it's hard on the eyes."
The team had a busy week researching different approaches and adapting the design system for dark mode. "It wasn't just a flip of the switch," Julia said. Considerations included avoiding pure black or pure white to reduce eye strain, meeting accessibility color contrast standards, and communicating the hierarchy using color levels instead of drop shadows. The team also worked hard to make sure if an app wasn't ready for dark mode, the change wouldn't break anything.
"We're very proud of the solution that we got by trying to see how we can push to make this better at a technical level," Nacho said.
Other projects that received top votes included an effort to predict claims and "passwordless" authorization options for clients. Many of the ideas are now in progress to be implemented later this year.
Engineering Manager Zachary Draper organized and emceed the Hackathon.
"There were lots of great projects in this round that I hope will become part of Newfront for years to come," he said. Zachary also arranged for the team to have some fun on Friday afternoon after the hard work was over; team members competed in a virtual mystery-solving activity to celebrate.
Thank you to everyone who participated – already looking forward to our next one!
---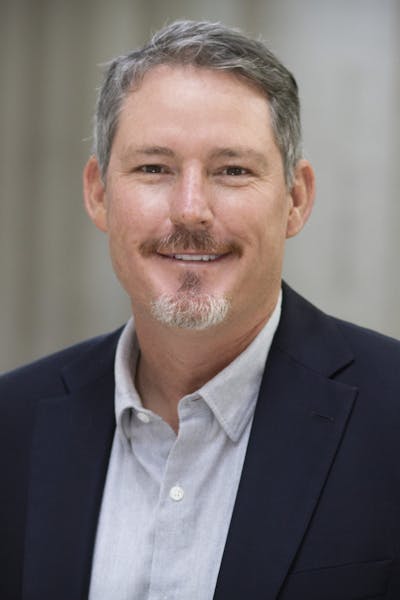 About the author
Aaron Forth
Chief Product Officer
As Chief Product Officer, Aaron Forth owns the company's product strategy. He leads our product management and design teams while partnering closely with engineering to help Newfront build amazing products and services for our clients. Aaron has made his career working with emerging technology in the Silicon Valley area for the last 25 years. He lives in San Francisco with his wife and three kids and holds a degree in Earth Science from the University of California at Berkeley. In his spare time, Aaron can generally be found outdoors being active.
---
The information provided is of a general nature and an educational resource. It is not intended to provide advice or address the situation of any particular individual or entity. Any recipient shall be responsible for the use to which it puts this document. Newfront shall have no liability for the information provided. While care has been taken to produce this document, Newfront does not warrant, represent or guarantee the completeness, accuracy, adequacy, or fitness with respect to the information contained in this document. The information provided does not reflect new circumstances, or additional regulatory and legal changes. The issues addressed may have legal, financial, and health implications, and we recommend you speak to your legal, financial, and health advisors before acting on any of the information provided.
Keep up to date with Newfront News and Events—