Moving Forward Together: Legal and Regulatory Considerations to Bringing Employees Back to the Workplace
Over the past few months, we, at Newfront, have been focused on understanding and navigating our "new normal" and sharing our best practices with our clients and peers through our Return to Workplace webinar series. Our previous webinars have centered on laying the groundwork for reopening, understanding the needs of employees, and now, as many cities enter into a new phase of opening up businesses, restaurants, and public spaces, we know that understanding the legal and regulatory landscape is a top priority.
In our latest webinar,  Chana Anderson, CCP, PHRca, SPHR, SHRM-SCP, Senior Vice President and Practice Leader of Newfront's HR Services Practice, led a discussion between a panel of speakers that included our own Marina Galatro, PHRca, SPHR, SHRM-CP, Executive HR Consultant for our HR Services practice, Scott Rhymes, ARM, CIH, CSP, REHS, VP of Risk Control for our OH&S Team, and Esra Hudson, the leader of Manatt's employment and labor practice.
These are their key tips for understanding and meeting key regulatory and legal requirements as you bring employees back to the workplace:
and understand the difference between guidance and requirements – if guidance is coming from an enforcement agency, there may be consequences for not following. In general, guidance should be followed.
There are requirements for paying hourly workers which apply both in the workplace and at home wage and hour agency managing time for non-exempt employees requires a lot of good faith.
current I9 form in the event you are rehiring, as DHS has relaxed requirements for inspection of documents for I9.
Be careful to ask questions during health screenings from a health perspective and apply to all employees equally. For example, "Have you been in large groups where you may have been exposed to the coronavirus?"
This will allow easier contact tracing in the event of a positive case.
The panelists also recognize that even as many states begin to open non-essential businesses, many organizations may continue to operate with a largely remote workforce.
Employers should reimburse employees for any incremental expenses they incur from working at home. For example, if an employee needs a new desk or needs to increase bandwidth for internet, employees should not have to pay for these expenses out of their own pockets.
Evaluate on a case by case basis employees who have a lack of available transportation impacting return to the workplace. Employees may find themselves in different living or transportation circumstances than they were in pre-COVID. They may be eligible for unemployment if unable to return due to transportation or childcare. Additional guidance can be found at your state's unemployment insurance website.
Ensure there are processes in place to address potential data privacy concerns, such as:
Find a tool for capturing health screening data such as the app developed by Sonoma County.
Requiring employees to routinely be on video meetings from their homes
Protecting data privacy when customer data is accessed remotely
Protecting health screening data and identity of anyone testing positively or exposed
Additionally, here are some questions they did not address during the live webinar session:
Q: How do we handle an employee who has been telecommuting and is now being required to come back to the office to work but refuses because of concern that they may be exposed to the virus and they have family members at home that are high risk?
A: For California employers, the Employment Development Department (EDD) has information on their website to help employers manage the impact of COVID-19 on the business and affected workers.
In addition, many states have addressed how to manage an employee's refusal to return to work, including reporting the refusal to the state's Department of Labor.
Q: If an employee is asked to quarantine at home for a 14-day waiting period — with FFCRA, PTO, etc. what are compensation considerations employers should make for employees who are unable to perform their work from home?
A: If covered by the Families First Coronavirus Response Act (FFCRA), the employee may receive emergency paid sick leave (EPSL).
The employee may also request to use company provide paid sick leave, including paid sick leave required by state or local ordinance. An employer cannot force the employee to use company provided, or even mandated state or local paid sick leave, prior to the emergency paid sick leave.
In addition, an employee may be eligible for state disability insurance benefits.
Q: What is best practice for small employers and protecting privacy if an employee is symptomatic or is diagnosed?
A: Whether a small or large employer, obligations to protect employee information is required. Employers must keep the fact that an employee has a fever or other COVID-19 symptoms confidential and not disclose the employee's identity to other employees.
If an employee has informed you that they are experiencing symptoms or have tested positive, exercise caution even when disclosing general information about potential workplace exposure.
You can take steps to protect yourself and employees by following the CDC and other government authority's guidance and by working with counsel.
Visit the Newfront Events page to register for upcoming webinars in our Moving Forward Together: Return to Workplace Series.
6/18: COVID-19: Navigating the Impact to the Cost of Employee Benefits
---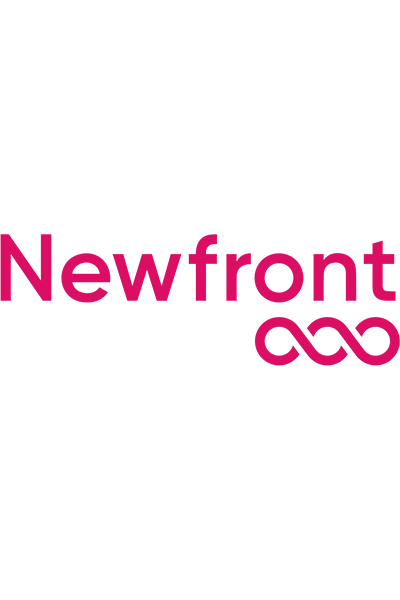 About the author
Newfront
A Better Day Starts Here
Newfront is transforming the delivery of risk management, employee experience, insurance, and retirement solutions by building the modern insurance platform. Transparent data delivered real-time translates into a lower total cost of risk and greater insights. Newfront makes insurance work for you.
---
The information provided is of a general nature and an educational resource. It is not intended to provide advice or address the situation of any particular individual or entity. Any recipient shall be responsible for the use to which it puts this document. Newfront shall have no liability for the information provided. While care has been taken to produce this document, Newfront does not warrant, represent or guarantee the completeness, accuracy, adequacy, or fitness with respect to the information contained in this document. The information provided does not reflect new circumstances, or additional regulatory and legal changes. The issues addressed may have legal, financial, and health implications, and we recommend you speak to your legal, financial, and health advisors before acting on any of the information provided.
Keep up to date with Newfront News and Events—