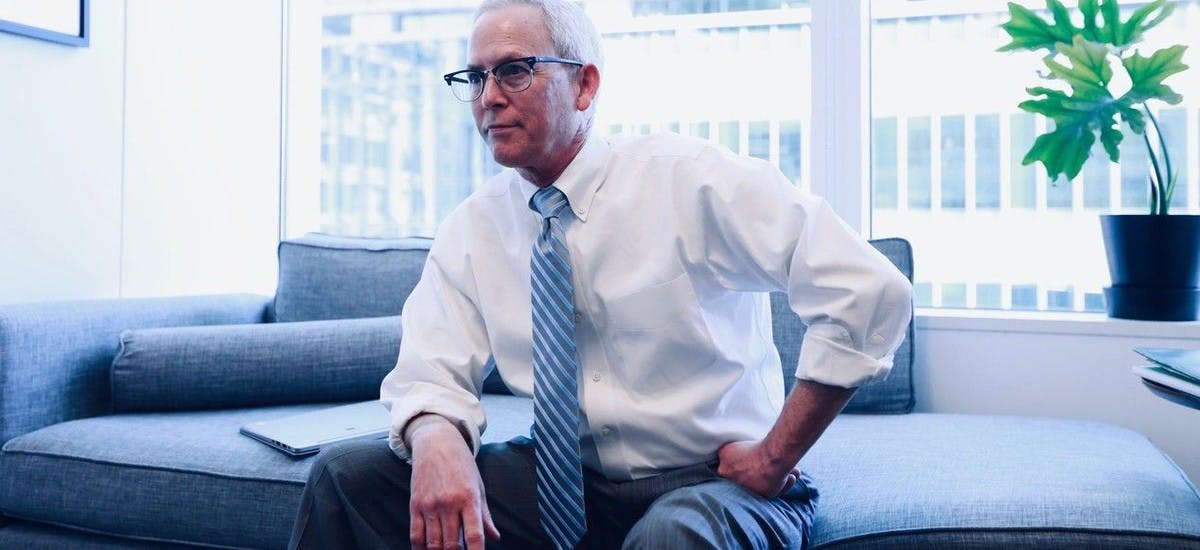 Mike Riggs joined Newfront in 2018 after spending much of his career at Aon and Lockton. Recently, we sat down and chatted about getting his start in the family agency, how risk management can help shape business strategy, and why Newfront is the right brokerage for his clients. Enjoy the interview, and thank you Mike!
Mike, tell us a bit about yourself and how you got started in insurance.
I started out running the personal lines desk at my family's agency in Fresno, and eventually got wheels under myself enough to become a producer. At that point, my dad and uncle said, "Here's a phone and a phonebook—go do this." Even back then, I knew there was a better way. And I've spent my whole career trying to build that better way.
My family ran a good business but it was small; a main street type of shop. After a few years I wanted to do a little bit more and looked to make a move. Since then, I've worked at Aon, Lockton and now Newfront.
What industries do you serve?
My complete focus is the food & agribusiness industries. I started with grocery stores and worked my way along the food supply chain back to the grower. When I worked in Salinas, many of my clients were farmers and food processors, especially row crops like lettuce and spinach. Because I have clients throughout agribusiness, I can now help them think through risk across their entire enterprise.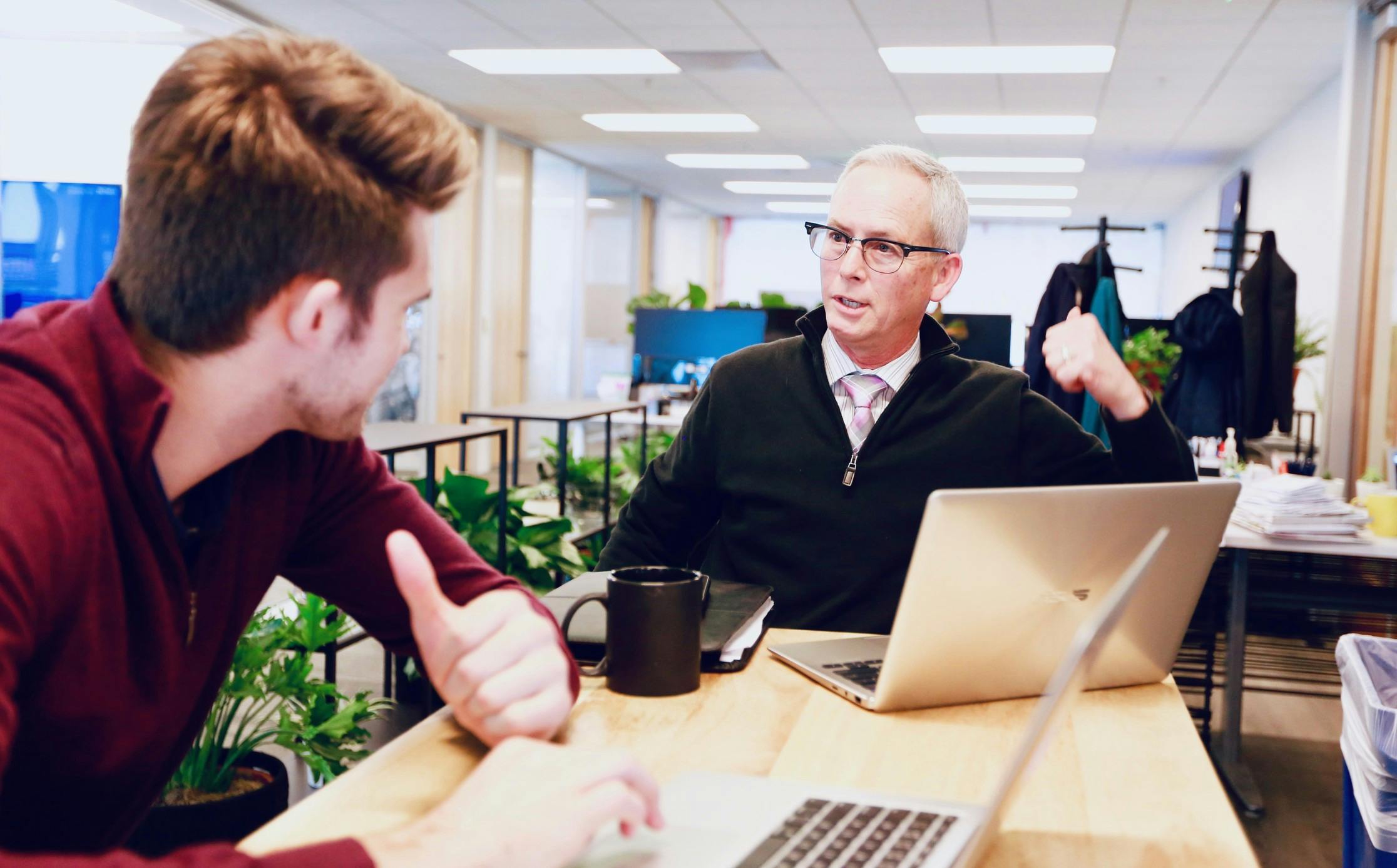 How did you develop your expertise in risk management?
I earned my degree from Fresno State in Risk Management and Insurance. When I joined AON they were the world's largest insurance broker. I was able to gain experience working on large complex accounts, helping my clients mitigate risk. That's when I really began to develop a passion for risk management. I learned that I could not only save clients money on their insurance spend, but also increase the value of their firm significantly.
Tell me about your transition to Newfront.
I had just left Lockon, the world's largest independently owned insurance brokerage and was looking for the right agency to team up with or build my own practice. I couldn't help but notice the rapid growth of Newfront. Once I learned what Newfront was doing, I fell in love. I saw the ability for me to provide all the traditional insurance services while also offering enterprise-level risk management to my clients. Lockton served giant companies very well, but I wanted to give that high-level of service to small and medium-sized businesses where I am from in the San Joaquin Valley.
In an agency, I look for the support I need so that I can deliver highly tailored risk management services. If the brokerage works well and efficiently, then I deliver a lot more to my clients than just insurance. When I was looking for the right brokerage that would match my style and ambition, Newfront was a great fit: their platform, their approach and their attitude.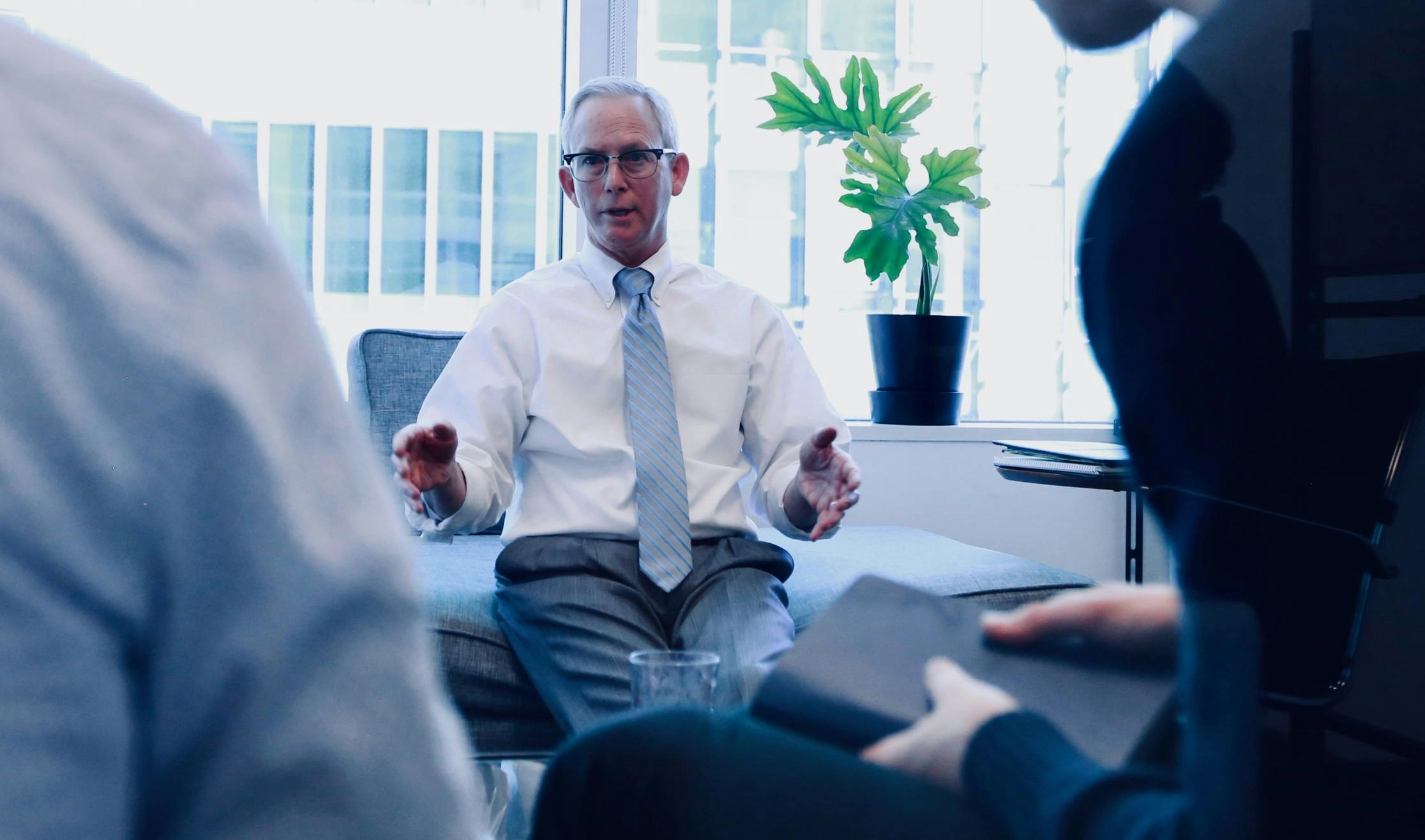 What's different about Newfront for Producers?
Newfront's technology and proactive approach make us so good and so efficient at doing the nitty-gritty insurance work. That means we can spend our resources and time helping our clients lower the total cost of risk and the total exposure to risk. With Newfront, the basic processing of policies and the information gathering phase happens very quickly. There's one single place brokers and clients can log into that has all of their documents, all their claims information, and everything we need to manage their insurance program. Lots of routine things are automated.
Not only are we modernizing these processes, but we're tying them all together in a holistic way. Newfront is setting the standard for excellent brokerage services, and I'm freed up to do the rest of the work and provide better value to the client.
What are you excited to work on in 2019?
I'm excited to bring more producers into the Newfront family. One of the biggest challenges in the insurance industry is that historically we don't really train or make producers; they develop slowly or are just born into the industry. I want to change that. I want to train producers and set them up well to build a modern, forward-thinking and service-driven insurance industry.
We look forward to partnering with you on that! Thanks Mike.
Newfront Insurance is a retail brokerage in California. We're always looking for great people to join our team. Feel free to reach out directly at (415) 754–3635 or email us: contact@newfront.com.
The information provided is of a general nature and an educational resource. It is not intended to provide advice or address the situation of any particular individual or entity. Any recipient shall be responsible for the use to which it puts this document. Newfront shall have no liability for the information provided. While care has been taken to produce this document, Newfront does not warrant, represent or guarantee the completeness, accuracy, adequacy, or fitness with respect to the information contained in this document. The information provided does not reflect new circumstances, or additional regulatory and legal changes. The issues addressed may have legal, financial, and health implications, and we recommend you speak to your legal, financial, and health advisors before acting on any of the information provided.
Keep up to date with Newfront News and Events—