The COVID-19 pandemic has caused great societal upheaval and unprecedented change to the way we live, work, and socialize. Many of us may feel isolated or dislocated from everyday life, and many families are struggling to adjust to our continuously changing world.
Advanced Professionals Insurance & Benefit Solutions, the wholesale benefits division of Newfront, recognizes these significant effects on relationships and family structures, and is hoping to help share valuable resources by sponsoring the free online workshop Navigating Relationships Amidst Overwhelming Times.
The event on June 9, 2021, takes place from 7 – 8:30 p.m. PT and is hosted by Kids Co., a nonprofit located in Seattle that serves the region's working families with quality, nonprofit childcare.
"This workshop will give participants the chance to reflect on the past year, acknowledge the highs and lows, and develop new tools to deal with any trauma that may have arisen either within your own household or in your world at large," said Kids Co. board member Katrina Johnson.
Around the world, families continue to struggle with the effects of the pandemic, which can include:
Long hours together
Home schooling
Social distancing
Employment options
Grief due to the loss of loved ones
Grief tied to the loss of time spent with family and friends
Fear of the future
The featured speaker at the workshop, Laura van Dernoot Lipsky of the Trauma Stewardship Institute, will talk about isolation, trauma, recognizing emotional issues and paths to overcome. Laura, whose TED Talk you can watch here, specializes in issues surrounding overwhelm and trauma, signs to look for, ways to target stressors, and paths to mental wellness, self-care, community health, and helping us sustain ourselves and each other.
The workshop also serves as a fundraiser to support the Kids Co. Scholarship Fund, which helps Kids Co. succeed in its mission to provide and advocate for affordable quality childcare that enriches and nurtures all children, supporting their success in school and in life.
"Kids Co.'s licensed and quality care is available to all kids, no matter what their economic or demographic background is," said Katrina. "Kids Co. not only has centers all over the city, they also offer tuition assistance so no family is turned away due to inability to pay tuition."
To register for the workshop, email giving@kidscompany.org, or visit the Kids Co. event page to learn more.
---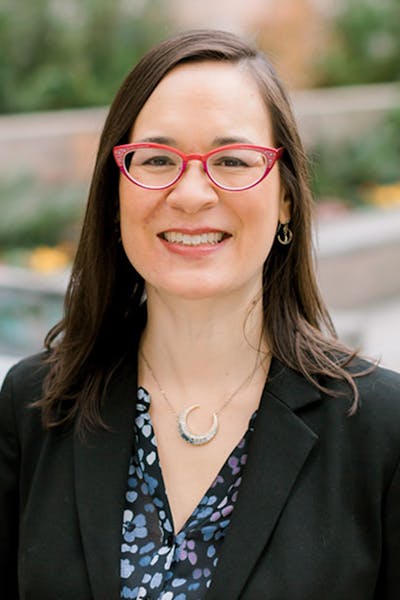 About the author
Mai Ling Slaughter
With a background in journalism and health care marketing, Mai Ling specializes in communications and outreach as Senior Marketing Manager of Newfront's Wholesale Benefits Division, Advanced Professionals Insurance & Benefit Solutions. Mai Ling is also a co-lead of the Amplify AAPI Employee Resource Group at Newfront.
---
The information provided is of a general nature and an educational resource. It is not intended to provide advice or address the situation of any particular individual or entity. Any recipient shall be responsible for the use to which it puts this document. Newfront shall have no liability for the information provided. While care has been taken to produce this document, Newfront does not warrant, represent or guarantee the completeness, accuracy, adequacy, or fitness with respect to the information contained in this document. The information provided does not reflect new circumstances, or additional regulatory and legal changes. The issues addressed may have legal, financial, and health implications, and we recommend you speak to your legal, financial, and health advisors before acting on any of the information provided.
Keep up to date with Newfront News and Events—