Today the IRS issued Notice 2020-15 addressing HDHP status related to COVID-19 testing and treatment.
The general rule is that an individual must meet two primary requirements to be HSA-eligible (i.e., to be eligible to make or receive HSA contributions):
Be covered by an HDHP; and
Have no disqualifying coverage (any medical coverage that pays pre-deductible).
As a general rule, HDHPs cannot cover any non-preventive expenses before the minimum statutory deductible ($1,400 individual, $2,800 family) is satisfied.
The new IRS guidance provides relief for all HDHPs confirming that they will not fail to maintain HDHP status if they provide medical care services and items purchased related to testing for and treatment of COVID-19 prior to the satisfaction of the applicable minimum deductible.
As a result, all individuals covered under a HDHP that provides first-dollar (i.e., not subject to the deductible) coverage for testing and treatment of COVID-19 can maintain HSA eligibility.
This guidance comes in the wake of multiple states and carriers providing that COVID-19 related expenses will be covered without cost sharing. 
The IRS stated that the relief is the result of "the unprecedented public health emergency posed by COVID-19, and the need to eliminate potential administrative and financial barriers to testing for and treatment of COVID-19."
Note that the IRS already issued guidance in 2019 expanding the list of preventive services available to HDHPs.
For more information on HSA eligibility issues, see our: Newfront Go All the Way With HSA Guide.
More Carriers Agree to Waive COVID-19 Cost-Sharing
Yesterday, the White House announced that multiple insurance companies have agreed to waive all copays on COVID-19 testing and treatment.  It was not immediately clear which carriers are included, or whether other forms of cost-sharing (deductibles, coinsurance) will also be waived.
The announcement is in addition to the states (California, New York, Washington) that have already imposed a state insurance mandate for carriers to cover COVID-19 testing and other expenses without cost-sharing.
Furthermore, Cigna announced yesterday that it is extending its decision to waive all COVID-19 testing cost-sharing to self-insured plans.  Cigna had already announced that it had waived COVID-19 cost-sharing for fully insured plans.  Employers of self-insured plans will have the option to opt-out of the decision to waive such cost-sharing.
DOL Issues COVID-19 Guidance Addressing FMLA FAQs
The DOL also issued guidance addressing how and when FMLA applies to protect a leave of absence for employees who may miss work related to COVID-19, the flu, or any other public health emergency/pandemic.
The guidance applies and re-confirms the standard FMLA rules to the growing COVID-19 pandemic concerns.
The full DOL FAQ is available here: https://www.dol.gov/agencies/whd/fmla/pandemic
For a general overview of FMLA rights, see our leave chart: Newfront Leave Chart (Federal/CA/SF)
For an overview of how to address health benefits for an employee on leave, see our guide: Newfront Health Benefits While on Leave Guide
Other Useful COVID-19 Government Guidance
Where Can I Find More Information About Employer COVID-19 Policies Generally?
We are actively monitoring the coronavirus outbreak and reaching out with our update on the situation to provide insight and resources as it pertains to your employees and how your insurance policies may respond to losses related to COVID-19.  We sympathize with everyone who has been affected by the virus.
The Centers for Disease Control and Prevention (CDC) is working closely with the Department of Health and Human Services (HHS) regarding public communication and guidance. We encourage you to stay informed as this situation continues to develop. Newfront will continue to provide information as we receive new details that can support your benefit and insurance needs.
The following Newfront resources provide more details:
---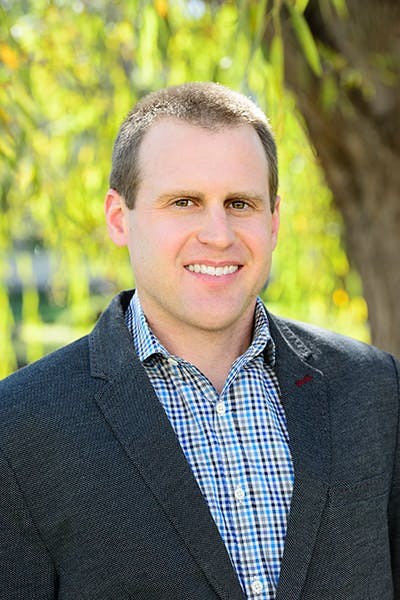 About the author
Brian Gilmore
Lead Benefits Counsel
Brian Gilmore is the Lead Benefits Counsel at Newfront. He assists clients on a wide variety of employee benefits compliance issues. The primary areas of his practice include ERISA, ACA, COBRA, HIPAA, Section 125 Cafeteria Plans, and 401(k) plans. Brian also presents regularly at trade events and in webinars on current hot topics in employee benefits law. Connect with Brian on LinkedIn.
---
The information provided is of a general nature and an educational resource. It is not intended to provide advice or address the situation of any particular individual or entity. Any recipient shall be responsible for the use to which it puts this document. Newfront shall have no liability for the information provided. While care has been taken to produce this document, Newfront does not warrant, represent or guarantee the completeness, accuracy, adequacy, or fitness with respect to the information contained in this document. The information provided does not reflect new circumstances, or additional regulatory and legal changes. The issues addressed may have legal, financial, and health implications, and we recommend you speak to your legal, financial, and health advisors before acting on any of the information provided.
Keep up to date with Newfront News and Events—