"​As insurance firms adapt to maturing markets and economic turbulence, in the long run, their ability to integrate technology, talent, and business-model innovation into legacy environments may be the key to success."  - "2020 Insurance Outlook" by Deloitte
Customers have been ignored
Beginning in the early 2000's, technological innovation and a new focus on customer experience began reshaping all consumer oriented and business service industries. Nearly every American consumer now has more choice than ever before and business operators have begun large-scale shifts away from legacy service providers in favor of vendors who provide convenience, speed, choice, and quality service.
While trillions of dollars of market capitalization have shifted hands in the turbulent movements of the new information economy, the commercial insurance industry has been left more or less behind. High renewal rates, a lack of alternatives, and significant barriers to entry have allowed commercial insurance to remain a backwater as innovations in client service and technology rapidly transformed other sectors of the economy.
It is clear that change has now come to commercial insurance. Hardening markets, the rise of millennial business owners, the predations of private equity in the insurance space, and increasingly convenience-oriented consumers have made commercial insurance customers deeply unhappy with the industry. Customer satisfaction in the commercial insurance industry is at 30% -  among the lowest of any American service sector. Recent surveys indicate that commercial insurance customers are more open than ever to switching agencies, as long as the new agency  can provide better quality service and increased convenience. Meanwhile insurance agencies still tout "going paperless" as meaningful technological advancement.
State of the Market
In addition to providing a poor customer experience, the insurance industry faces additional challenges around hardening markets, volatile economic conditions, increasing regulations, and a critical shortage of young talent.
These factors are forcing market participants to squeeze harder on their one-time partners. Carriers are pulling out of high risk areas, investing in direct-to-consumer technologies, and privately discussing lowering agency commissions. Brokerage owners are cutting splits and forcing producers to share support resources. Producers are left with fewer resources and support, while their customers face skyrocketing renewals with no improvement in coverage or service. It's no wonder that only four percent of millennial workers are interested in a career in insurance. 
The industry's response to these historic challenges has not been to innovate or improve but instead to cash out in the form of retirements and mergers, leaving the industry wide open to an onslaught of private equity. These private equity investors have no interest in solving the key issues facing the industry - they are focused on squeezing every last penny of profit out of the industry for their own investors. 
The Future
Newfront is convinced that American customers will always choose better value when it is available. And we are equally convinced that there is a tremendous opportunity to create more value in the insurance industry by harmonizing technology and human expertise. We build this value every day by building and leveraging modern technology to empower our team with tools and resources to more accurately assess and mitigate risk. We build it by finding new ways to attract and retain top talent, and we do it by giving our teams meaningful work within a culture where they have the autonomy to question dogma and innovate. We build it by working together to set a new standard for what the client, producer, and carrier experience can and should be.
---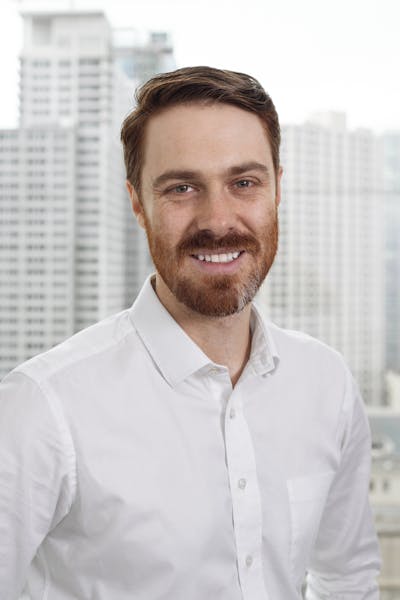 About the author
Spike Lipkin
Co-founder & CEO
Spike Lipkin is the CEO and Co-founder of Newfront. Prior to Newfront he was one of the first employees at Opendoor, where he helped grow a five-person company into a business currently valued at more than $3 billion. Prior to Opendoor, Spike was an investor at Blackstone, where he served on the startup team that built Invitation Homes into the largest owner of single family real estate in the United States. You can connect with Spike on LinkedIn here.
---
The information provided is of a general nature and an educational resource. It is not intended to provide advice or address the situation of any particular individual or entity. Any recipient shall be responsible for the use to which it puts this document. Newfront shall have no liability for the information provided. While care has been taken to produce this document, Newfront does not warrant, represent or guarantee the completeness, accuracy, adequacy, or fitness with respect to the information contained in this document. The information provided does not reflect new circumstances, or additional regulatory and legal changes. The issues addressed may have legal, financial, and health implications, and we recommend you speak to your legal, financial, and health advisors before acting on any of the information provided.
Keep up to date with Newfront News and Events—