As we come into summer and another June and another pride month, I reflect on the notion of pride and my personal journey. I can't say that I am "proud" to be a member of the LGBTQ+ community. This may sound odd as I am visible and out, but I always only wanted to fit in and be normal (whatever that is). I am however proud of my values and how I show up in this world. I am proud of the accomplishments of my wife and those on my team. I am proud of the environment at Newfront we have created – one that encourages employees to feel safe to be their authentic selves. I am proud of our brave employees who take the first step in sharing who they are in our employee resource groups (ERGs) and with each other.
Early in my career, I was a Global CFO for a business unit of a major broker in New York City. I was at the table for all strategic discussions, but never at the table for the senior leadership dinners with spouses – I heard from someone that they were afraid of who I might bring. This added to my self-loathing from not fitting in, being normal, or just "being". I spent so much energy in covering that could have been constructively used for work deliverables or for building real, deep, trusted relationships with others. The stress and energy of needing to hide who I am, play the pronoun game, and the fear that a mistake could derail my career was exhausting.
Fast forward to 9/11 where I was supposed to be in a meeting on the 98th floor. I was not there that fateful morning, but it impacted me in so many ways. I value life differently and seek real connections that are precious. I moved to the west coast to be closer to my brother Jason and worked hard to start each day from a place of gratefulness. I have also shed that self-loathing and stepped into showing up as my authentic self. I seek to create safe spaces where people can move beyond just being themselves to a place of belonging.
When I joined this organization, I was encouraged by a mentor to work my wife into early conversations – and I received an unexpected response. Both Kurt deGrosz, Executive Chairman and Brian Hetherington, President were visibly excited and shared with me their individual DE&I journeys as well as the culture they were building. When I joined the firm, I felt like I was coming home, but also that I was a million miles away from my experience at that large broker in New York so many years ago.
It is important that we celebrate how far we have come and create safe spaces. Diversity is about counting heads and inclusion is about making heads count. Said another way, diversity is a data driven exercise and inclusion is a choice. Please join Newfront, emerge and me in choosing to elevate our end game to creating an environment where everyone belongs.
---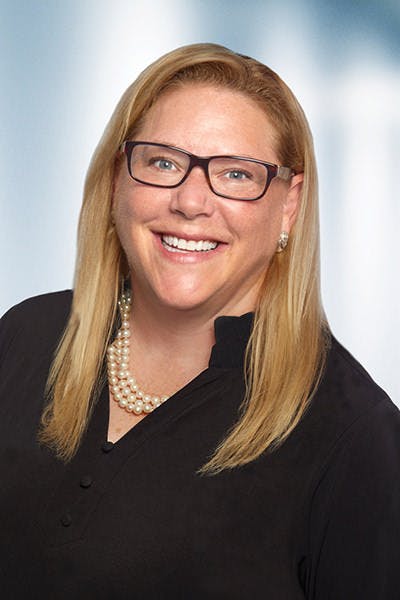 About the author
Linde Hotchkiss
Executive Vice President, Regional Managing Director
Linde is responsible for expanding Newfront's reach across Southern California and throughout the entire Southwest. Her expertise and experience spans Property & Casualty and Employee Benefits, and she is highly skilled at working with clients ranging in size from middle-market to sophisticated large group and large risk. A dedicated inclusion champion, Linde is the Executive Sponsor of Newfront's emerge ERG and actively works to build an inclusive and safe workplace for all. Connect with Linde on LinkedIn.
---
The information provided is of a general nature and an educational resource. It is not intended to provide advice or address the situation of any particular individual or entity. Any recipient shall be responsible for the use to which it puts this document. Newfront shall have no liability for the information provided. While care has been taken to produce this document, Newfront does not warrant, represent or guarantee the completeness, accuracy, adequacy, or fitness with respect to the information contained in this document. The information provided does not reflect new circumstances, or additional regulatory and legal changes. The issues addressed may have legal, financial, and health implications, and we recommend you speak to your legal, financial, and health advisors before acting on any of the information provided.
Keep up to date with Newfront News and Events—