The past month has been an unsettling reminder of how quickly business and personal priorities can change. Less than a month ago, the economy was thriving and unemployment was at record lows. Now, the outbreak of COVID-19 has forced social distancing measures across the country and spawned uncertainty across the globe. How should we manage our workforces during these unprecedented times? 
1) Make sure your workplace is safe for employees.
The Occupational Safety and Health Administration (OSHA) General Duty Clause requires employers to provide a workplace "free from recognized hazards that are causing or are likely to cause death or serious physical harm." OSHA recommendations include promoting personal hygiene at the workplace with hand sanitizer and disinfectants, minimizing COVID-19 exposure by using virtual communications where possible, and pausing non-essential travel. 
2) Keep a record of any team members who contract COVID-19.
It might be difficult to determine exactly where or when a worker contracted the virus, but OSHA requires that employers record work-related injuries or illnesses and may request your records in the future. Notify your local health department if a team member is infected, but also maintain their privacy.
3) Provide Family and Medical Leave Act (FMLA) benefits in accordance with updated federal policies. 
If a worker is seriously ill as a result of the coronavirus, they may be eligible for leave (paid or unpaid) under FMLA. The law requires most companies with 50 or more employees to provide up to 12 weeks of unpaid, job-protected leave every 12 months. Similarly, leave to care for a family member who is seriously ill as a result of the coronavirus may be FMLA-qualifying.
Please note: Healthcare professionals recommend that you don't walk into a hospital or medical office if you think you have the coronavirus. If you or a team member want to see a healthcare provider, call ahead to let them know you're coming and that you've potentially been exposed to the coronavirus. You can also request a mask be brought to you before you enter the hospital to reduce the risk of infecting other patients.
What to do if an employee has been exposed to the coronavirus 
If you or one of your employees ends up being diagnosed with or exposed to the coronavirus, we recommend being swift, conservative, and non-punitive (e.g., don't start docking pay) in your response.
Step 1: Send them home immediately. Employees diagnosed with the coronavirus or exhibiting known symptoms, such as respiratory illness, fever, cough, or shortness of breath, should be sent home and encouraged to self-isolate.
Step 2: Separate exposed workers. Before they leave, ask the infected employee for names of anyone who worked in close physical proximity to them, and ask those team members to work remotely as well.
Step 3: Notify the people you work with—sensitively. Inform your team of their possible exposure to the coronavirus, but avoid sharing any private information. Tell the rest of your employees to check for coronavirus symptoms and to contact their healthcare provider in case they want to get assessed for potential exposure. Also notify any potentially exposed vendors, customers, or clients—again, while maintaining confidentiality.
Step 4: Record the diagnosis per OSHA's instructions.
Step 5: Keep inquiries to a minimum. Limit the amount of personal information you ask from employees. You can encourage—but not require—them to contact the local health department. You also can't ask them to get tested or to measure their body temperature.
BONUS: Make a payment plan for hourly workers. Depending on your existing policies and applicable local laws, you need to figure out how and when to pay nonexempt employees who are sent home. If your policy is not to pay in this situation, employees may resist going home or try to hide symptoms. This is not the behavior you want to encourage. 
HR Best Practices
We recommend reading Harvard Business Review's piece on companies' legal obligations around coronavirus. As they suggest, it's more important than ever to stay informed, intensify communications and hygiene, consider restrictions on returning to work, protect employees' privacy, and start proactively planning for a worst-case scenario. 
Business leaders across the US are grappling with whether they should furlough employees, permanently reduce their workforces, or close offices during the COVID-19 pandemic. If you need to take one of these measures, these guides on communicating furloughs and layoffs due to coronavirus may be helpful. 
Given the nearly unprecedented rise in jobless claims, millions of Americans are trying to understand how to get help from the government while unemployed. Given the pandemic, many states are loosening their restrictions on who is eligible for unemployment assistance, as well as waiving the normal waiting period between applying for benefits and receiving financial assistance. If you are forced to make layoffs, consider pointing your employees to these resources: 

This government website offers guidance on how to apply for unemployment benefits.

Check here for a state-by-state guide on unemployment benefits, including additional flexibility for those affected by coronavirus.
Healthcare & Benefits 
The Families First Coronavirus Response Act (HR6201) requires group health plans and health insurance issuers offering group or individual health insurance to cover COVID-19 testing and certain COVID-19 testing related items. Please refer to the provided links to see COVID-19-related responses by most carriers for fully insured coverage.
Blue Shield of California (Covered CA)
Chinese Community Health Plan (Covered CA – 2019)
Oscar Health (CalChoice & Covered CA – 2020)
Sharp Health Plan (CalChoice & Covered CA)
Sutter Health Plus (CalChoice)
Western Health Advantage (CalChoice)
Self-funded employers can reference the UnitedHealthcare current release of business disruption and stop loss support explaining that clients are considered the plan fiduciary. As such, they are the final authority on plan design provisions and should consult with their professional advisors.
We continue to recommend telemedicine for less urgent care to avoid going into high risk areas.
Your healthcare benefits should continue to operate as normal, but if you have any questions please reach out to your benefits broker or relevant carrier. We urge you to continue following the latest guidance from the CDC on how to stay informed, protect yourself, and prevent the spread of COVID-19. 
Refer to CDC's resources for employers and OSHA's COVID-19 guidance to ensure you are remaining compliant with your legal obligations and ensuring that your workplace is safe for your team. Fisher Phillips' FAQs for employers may also be a helpful reference.
Workers may be eligible for leave under FMLA if they are ill due to COVID-19, and the Americans with Disabilities Act (ADA) could also be relevant if a coronavirus-related illness results in a protected disability. As a result, please reference the FMLA and ADA requirements to ensure you are abiding by federal and state leave requirements. 
We hope you and your employees are healthy and safe during these trying times. Please do not hesitate to reach out to the Newfront employee benefits practice at [email protected] if you have any questions or if we can be of assistance.
---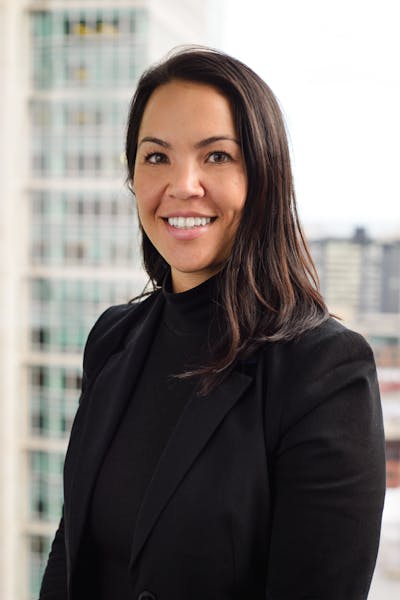 About the author
Emily Sugars
Director of Employee Benefits
As Director of Employee Benefits, Emily Sugars is committed to delivering best-in-class service to every Newfront benefits client. She is invested in Newfront's approach of leveraging technology to push forth innovation, so that we can continue to create a more efficient experience for our clients overall. Before joining Newfront, Emily was the Director of Employee Benefits for Walsh Carter & Associates Insurance Services, LLC. Connect with Emily on LinkedIn here.
---
Keep up to date with Newfront News and Events—