Beginning January 15, 2022, health plans must cover over-the-counter ("OTC") COVID-19 ("Covid") tests without cost-sharing, prior authorization, or other medical management requirements.
This expansion of the free Covid testing coverage mandate permits covered individuals to obtain at least 8 OTC Covid tests per month without charge.  No doctor's order or involvement with any health care provider is required for participants to access the free OTC Covid tests.
Plans are encouraged to provide direct coverage for OTC tests to avoid the need for participants to pay up front and seek reimbursement.  However, plans are permitted to require that participants pay up front and submit a claim with the receipt for reimbursement.
Plans are not required to provide coverage where the Covid testing is for employment purposes, such as return-to-work workplace screening testing.
General Rule: FFCRA and CARES Act Testing Mandate
The FFCRA requires that all employer-sponsored group health plans—including fully insured, self-insured, and grandfathered plans—cover COVID-19 testing expenses without any cost sharing during the emergency period.  The mandate applies to diagnostic testing, including the cost of a provider, urgent care center, and emergency room visits in order to receive testing.
This means that no group health plan can impose any deductibles, copays, coinsurance, or any other form of out-of-pocket expense for any covered individual who receives COVID-19 testing during the emergency period.
The CARES Act expanded on the types of testing that plans must cover without cost-sharing to include free coverage of preventive services, vaccines, and other specific forms of tests or additional tests as may be specified by in future guidance.
As a reminder, the IRS has confirmed that none of these first-dollar Covid coverage mandates will affect HSA eligibility. 
President Biden's Covid Action Plan
On December 2, President Biden released a nine-point action plan for combating the spread of Covid, particularly in light of the complications caused by Delta and the new threats posed by Omicron.
Among the action plan was a directive to expand the testing mandate to include rapid at-home OTC testing. 
New Guidance Addressing OTC Testing Mandate Coverage
On January 10, the Department of Labor, Health and Human Services, and the Treasury issued an extensive FAQ document addressing the expansion of the Covid testing mandate to include OTC testing.
The guidance is in response to President Biden's directive and the recent FDA authorization of at-home tests available OTC, as well as to remove financial barriers and expand access to Covid testing. 
When Does OTC Coverage Begin?
OTC Covid tests are subject to the free coverage mandate when purchased on or after January 15, 2022 and for the remainder of the public health emergency. 
Are OTC Tests Free Even Without a Doctor's Order?
Yes.  Plans must cover the OTC Covid tests without cost-sharing, prior authorization, or other medical management requirements even in situations where they are obtained without the involvement of a health care provider.
Note that prior guidance stated the testing mandate applied to OTC testing only where the individual had an individualized clinical assessment from a health care provider.  That guidance no longer applies. 
May the Plan Require Participants to Submit for Reimbursement?
The guidance strongly encourages plans to provide direct coverage for OTC Covid tests by reimbursing sellers directly without requiring participants to provide upfront payment and seek reimbursement.
However, pursuant to the FFCRA provisions, the plan is not required to provide direct coverage.  It may choose to require the participant to submit for reimbursement.
May the Plan Limit Coverage of OTC Tests to Preferred Pharmacies/Retailers?
No.
May the Plan Cap the Coverage Price of OTC Tests?
Yes. The plan may cap the OTC test coverage amount at $12 per test (or, if lower, the actual price) if a) the plan provides for direct coverage of OTC tests, and b) the participant purchases the OTC test from a non-preferred pharmacy or other retailer.
This cap is available only for plans that offer direct coverage of OTC tests.  That means the participant is not required to seek reimbursement post-purchase.  Rather, the plan arranges for the pharmacy or retailer to directly process the plan's payment (including direct-to-consumer shipping programs) with no upfront out-of-pocket expenditure by the participant.
The plan must take reasonable steps to ensure that participants have adequate access to OTC direct coverage through an adequate number of retail locations (including both in-person and online locations). 
May the Plan Cap the Number of OTCs Covered?
Yes.  The plan may cap the number of OTC Covid tests covered for each covered individual to no less than 8 tests per 30-day period (or per calendar month).
Where tests are sold in packages containing more than one test, the plan may count each test separately within the package for this purpose.
Although the cap is designed to "discourage behaviors that could lead to future shortages," plans may set more generous limits.  The cap does not apply to tests that are administered with a health care provider's involvement or prescription. 
May the Plan Impose Other Measure to Address Suspected Fraud and Abuse?
Yes.  Although plans may not impose medical management of Covid testing, they may act to prevent, detect, and address fraud and abuse.  That includes taking reasonable steps to ensure that the OTC tests are for the individual's own personal use, such as a brief attestation document that they will not be resold.
Does the Mandate Cover Employment Return-to-Work Testing?
No.  Pursuant to President Biden's action plan and the new guidance, plans are not required to provide coverage for any form of Covid testing (OTC or otherwise) that is for employment purposes.  That includes return-to-work workplace screening testing.
Summary
This new guidance expanding the FFCRA/CARES Act Covid testing mandate will provide welcome relief for participants seeking use of the relatively easy to access and administer OTC Covid tests during the ongoing surge in the pandemic.  There may be shortages in the OTC tests available during the surge, but with any luck the OTC testing coverage will make it easy for everyone to access free testing without difficulty in the near future. 
---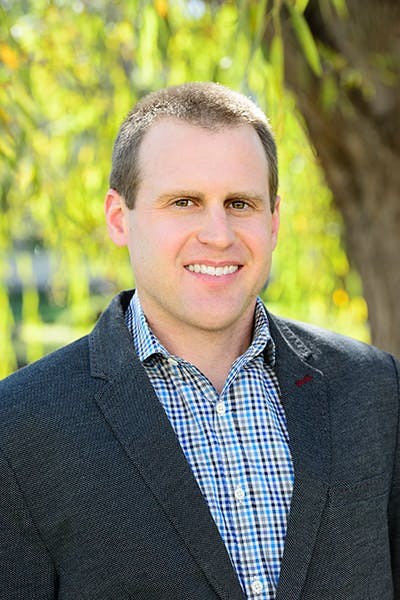 About the author
Brian Gilmore
Lead Benefits Counsel
Brian Gilmore is the Lead Benefits Counsel at Newfront. He assists clients on a wide variety of employee benefits compliance issues. The primary areas of his practice include ERISA, ACA, COBRA, HIPAA, Section 125 Cafeteria Plans, and 401(k) plans. Brian also presents regularly at trade events and in webinars on current hot topics in employee benefits law. Connect with Brian on LinkedIn.
---
The information provided is of a general nature and an educational resource. It is not intended to provide advice or address the situation of any particular individual or entity. Any recipient shall be responsible for the use to which it puts this document. Newfront shall have no liability for the information provided. While care has been taken to produce this document, Newfront does not warrant, represent or guarantee the completeness, accuracy, adequacy, or fitness with respect to the information contained in this document. The information provided does not reflect new circumstances, or additional regulatory and legal changes. The issues addressed may have legal, financial, and health implications, and we recommend you speak to your legal, financial, and health advisors before acting on any of the information provided.
Keep up to date with Newfront News and Events—