Paul Martinez, SVP of Employee Benefits at Newfront, helps companies scale from startup to global, public organizations – advising on the risk, plan design, and compliance for their employee benefit programs throughout each growth stage. Primarily focusing on self-funded plans, Paul uses his expertise to improve member experience and eliminate wasted spend within employers' self-funded contracts, while developing unique wellness and disease management programs based on each employer's needs. As an expert in flexible plan designs and lowering healthcare spending for employers, he shares valuable insight on the benefits of self-funding.
Q: What is self-funding?
A: Self-funding is a solution for employers' benefit plans to achieve four areas of success – first, drive a better member experience. Second, only pay for claims that their covered members incur, not an amount the insurer believes will be incurred. Third, full transparency of what's driving their health care costs, and fourth, the ability to develop unique strategies to control the elements that are driving those costs.
Q: What makes self-funding so effective?
A: Simply put – customization and transparency. When you're self-funded, not only do you receive concrete data around your healthcare claims, you, as the plan sponsor, can customize every part of the benefit plan to align with your global benefits philosophy and employee needs. Allowing employers to see the bigger picture as it relates to the past, present, and future – with key indicators around the health of your employees – indicators that can lead to a better performing and more robust healthcare plan.
Q: What's an example of how a self-funding plan can be adjusted to fit a company's needs and improve member experience?
A:  I had a client wanting to expand their mental health support to their employees. I participated in their employee resource group to listen in on what employees had to say about their Anthem and Ginger mental health benefits. It was clear that employees were dissatisfied with the in-network therapists (Anthem & Ginger) for being incompetent in the areas that were most important to them, like being trans or being black. Luckily, this employer was already self-funded, so we changed the out-of-network benefits for mental health outpatient, so this service was no longer subject to the out-of-network deductible. When we announced this change, the employees cheered. They were overwhelmed with excitement, knowing they could see their preferred therapists, and the medical plan will provide coverage on day one! Had the employer been fully insured, their only option would be to create HRA for out-of-network mental health claims, making a cumbersome process for employees. On top of that, the employer would bear an extra administration cost for a third party to administer the mental health HRA right.
Q: What are the cash flow impacts when transitioning from fully insured?
A: Usually, there are two main topics – claim payment volatility and accounting for claim lag. I find employers have the most questions about volatility when they transition to a self-funded plan because they are no longer paying a fixed dollar amount every month. With self-funding, the amount the employer pays varies from week to week, month to month, and year to year based on the incurred claims. A simple solution to help control the volatility is to create a separate healthcare bank account for the self-funded plan with the correct stop loss contract provisions. Our team will make the appropriate budgeting rates (premium equivalents) based on their fixed costs and projected claims. The employer can then transfer the budgeted premium equivalent rate into the healthcare bank account each month, similar to paying their fixed premium for a fully insured plan. All expenses from the self-funded plan are then debited from this healthcare bank account. Using this process from the start will allow the employer to accumulate roughly two months' reserves due to claim lag. Claim lag is the period between when a claim is incurred and processed/paid by the Third Party Administrator. Employers often like to understand what type of liability they have outstanding for claims that have been incurred but not paid/reported. Our team creates quarterly Incurred But Not Reported (IBNR) to help the employer's finance team understand their IBNR liability.
Q: At what size does it make sense to self-fund their benefits?
A: While size matters, it's vital to ensure self-funding aligns with the employer's benefits philosophy. Self-funding is a multi-year approach and cannot be measured by one great or poor year of claims experience. That said, the 2020 Kaiser Family Foundation Employer Health Benefits Survey shows 84% of large employers (200+ workers) and 23% of small employers (3- 199 workers) self-fund.
Q: What type of savings can an employer expect with self-funding?
A: I've seen a 600-employee company save over M in their first year. A 140-employee company save .4M over three years. However, there are several factors that go into how much an employer will save. Before we transition an employer to a self-funded plan, we put together our Self-Funded Likelihood Projection. The analysis uses the employer's demographic, geographic, claim information, and plan designs to simulate the likelihood of beating their fully insured renewal on a one, three, and five-year basis. We often find the likelihoods exceeding 95% over the five years. Our analysis will outline the expected savings (e.g., 12K / ,562 per employee at 178 employees) running at expected over the five years. I've found this tool gives employers visibility into the savings opportunity they can expect with a self-funding plan.
For the entirety of Paul's Employee Benefits career, his focus has been on self-funding, leading him to become Newfront's resident expert in converting groups from fully insured to self-funded – enabling clients to drive a better member experience and reduce healthcare spending. Moving from a fully insured to a self-funded plan may sound difficult, but with Newfront, know that you have experts like Paul who will dig deep and provide the resources you need to succeed.
---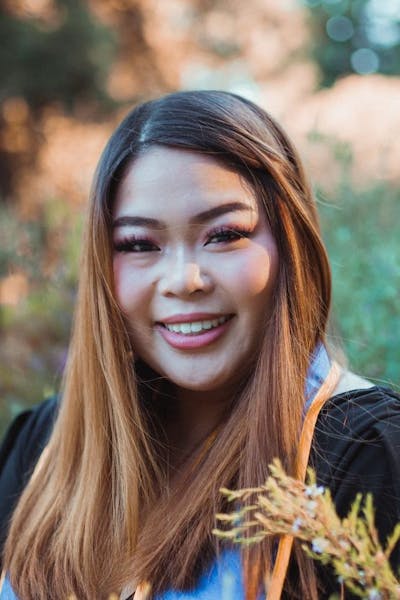 About the author
Hannah Chi
Marketing Coordinator
As Newfront's Integrated Marketing Coordinator for Employee Benefits, Hannah supports the marketing team through developing and distributing best in class marketing and communication resources for Newfront and our clients.
---
The information provided is of a general nature and an educational resource. It is not intended to provide advice or address the situation of any particular individual or entity. Any recipient shall be responsible for the use to which it puts this document. Newfront shall have no liability for the information provided. While care has been taken to produce this document, Newfront does not warrant, represent or guarantee the completeness, accuracy, adequacy, or fitness with respect to the information contained in this document. The information provided does not reflect new circumstances, or additional regulatory and legal changes. The issues addressed may have legal, financial, and health implications, and we recommend you speak to your legal, financial, and health advisors before acting on any of the information provided.
Keep up to date with Newfront News and Events—