Delaware Health Families Act
Delaware Governor John Carey signed the Healthy Delaware Families Act into law on May 10, 2022.
The Act creates a Family and Medical Leave Insurance Program (FAMLI) with contributions beginning in January 2025, and job protection and benefits continuation paid leaves beginning January 1, 2026. The law applies to any employer with 10 or more employees.
Employers with between 10 to 24 employees are only required to provide up to 12 weeks of paid leave to care for a newborn child or a child newly placed for adoption or foster care.
Employers with 25 or more employees are required to provide up to 12 weeks of paid leave for bonding with a new child and up to 6 weeks of paid leave in a 24-month period for:
The serious health condition of the employee
The serious health condition of a family member
A qualifying exigency
Employees are entitled to a maximum of 12 weeks paid leave in a 12-month period for both parental leave and family care leave.
Exempt from the law are:
Employers with fewer than 10 employees in the state of Delaware,
Federal government employers, or
Any business that is closed in its entirety for 30 consecutive days or more per year
To be eligible for leave, an employee must have worked at least 1,250 hours over the previous 12-month period.
How Will the Leave be Funded?
Employees and employers will each contribute 50% of the required funding. Employers may elect to pay all or any portion of the employee's share of the required contribution. The contribution rates will be a percentage of wages and will be set for 2025 and 2026 as follows:
Medical leave contribution rate: 0.4% of wages
Family caregiving contribution rate: 0.08% of wages
Parental leave contribution rate: 0.32% of wages
The state will perform a cost analysis of the program to determine the rates going forward after the initial first two years.
What Paid Leave Compensation is Available?
Effective January 1, 2026, employees who take leave will generally receive a benefit of 80% of their average weekly age. The minimum benefit is $100, and the maximum benefit is expected to be $900 for 2026 and 2027. The weekly benefit will index annually after 2027.
Can Employers Waive Participation in the State Plan?
Employers will be able to apply to the Delaware state Department of Labor for approval to provide a self-insured private plan or an insured plan that meets or exceeds the requirements of the law. The DOL which will publish the necessary elements to receive an exemption.
What are the Notification Requirements?
Employers will need to provide written notice to each employee of their rights and duties under the bill at the time of hire, and when the employee requests covered leave. Employers must also maintain a poster in a conspicuous place at the employer's place of business in English, Spanish and any language that is the first language spoken by at least 5% of the workforce, if the alternated language poster has been provide by the Department. Standard notices and posters will be provided by the Department of Labor.
What are the Penalties for Failure to Comply?
Employers may be subject to a damages, lost wages and interest for failure to comply with the law. Employers may also be subject to civil penalties of between $1,000 and $5,000.
A covered individual is disqualified from family and medical leave benefits for 3 years for willfully making a false statement or misrepresentation to obtain benefits.
What Should Employers Do Now?
There is no immediate action necessary. As with any new law, the state will release more information and administrative guidance as they move towards the effective date.
Virginia Voluntary Private Family Leave Insurance
SB 15 and HB1156 are identical bills that establish family leave insurance as a class of insurance allowing employers to voluntarily offer paid family leave insurance to their employees in Virginia. The bills define "family leave insurance" as an insurance policy issued to an employer to provide partial income replacement to an employee who is taking leave due to:
Birth or adoption of a child by the employee
Placement of a child with the employee for foster care
Care of a family member of the employee who has a serious health condition
Circumstances arising out of the active duty of a family member of the employee
Under the bills, family leave insurance can be written as an amendment or rider to a group disability income policy, included in the group disability income policy, or written as a separate group policy purchased by the employer.
While the bills establish family leave as a class of insurance, they do not contain any further benefit or implementation details. Definitely more information will be forthcoming.
---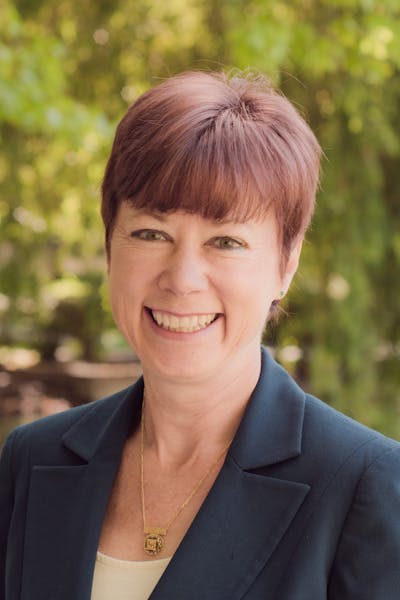 About the author
Karen Hooper
VP, Senior Compliance Manager
Karen Hooper, CEBS, CMS, Fellow, is a Vice President and Senior Compliance Manager working closely with the Lead Benefit Counsel in Newfront's Employee Benefits division. She works closely with internal staff and clients regarding compliance issues, providing information, education and training.
---
The information provided is of a general nature and an educational resource. It is not intended to provide advice or address the situation of any particular individual or entity. Any recipient shall be responsible for the use to which it puts this document. Newfront shall have no liability for the information provided. While care has been taken to produce this document, Newfront does not warrant, represent or guarantee the completeness, accuracy, adequacy, or fitness with respect to the information contained in this document. The information provided does not reflect new circumstances, or additional regulatory and legal changes. The issues addressed may have legal, financial, and health implications, and we recommend you speak to your legal, financial, and health advisors before acting on any of the information provided.
Keep up to date with Newfront News and Events—