The outbreak of COVID-19 has unfortunately provided an opportunity for cyber security threats to multiply, and many organizations may find themselves vulnerable. Attacks are now ranging from credential phishing and business email compromise (BEC) to fake landing pages and malware, all tied to the rapidly spreading coronavirus.
There are several steps individuals and businesses can take to prevent a cyber attack: 
Run regular updates on your programs and operating system; developers are continually releasing fixes for security gaps, but these only offer protection if you run the updates
Require devices to have two-factor authentication, which verifies a person's identity before logging in
Ask employees to confirm that their home WiFi connections use WPA2 encryption and are password-protected
Ensure employees have easy access to a list of approved remote work tools for communication
Companies should maintain a reliable backup for their data on a different network
Organizations should make sure their antivirus software is up to date
All employees should be instructed to think twice before clicking links within emails. You may consider holding a phishing awareness training
Amidst the crisis, we're looking for every opportunity to help our clients. Given that many businesses have temporarily shifted to work-from-home situations, or are in the midst of reevaluating their cyber security protocols, we're making our IT team available to help you. For a complimentary technology consultation and security review, please contact our IT director at [email protected]. We're available to discuss the systems you're currently using and offer recommendations to keep your workforce productive and secure.
---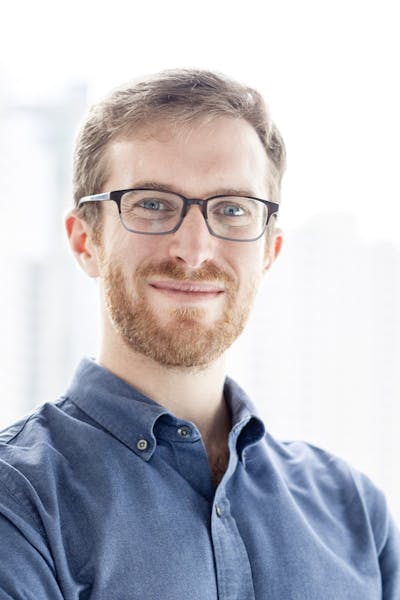 About the author
Gordon Wintrob
Co-founder & CTO
Gordon Wintrob is the Co-founder and CTO of Newfront, where he leads the development of Newfront's platform and operating system. Gordon attended MIT and worked at Morgan Stanley, Blackstone, and Goldman Sachs during his time there. Prior to Newfront, Gordon founded StackLead, a company that built automated technology to research sales leads. He sold that company to LinkedIn and it became LinkedIn's jobs product, aggregating millions of postings across the web. You can connect with Gordon on LinkedIn here.
---
Keep up to date with Newfront News and Events—