Dear Newfront Clients, 

All of us across California are weathering a rapidly changing storm as we band together to flatten the curve on the spread of coronavirus and minimize the health impact to our country. I want to acknowledge that everyone is adjusting to new ways of working and feeling an impact, and we're all in this together. Some of you, particularly our local business community and non-profits, are quickly facing a more difficult financial burden by the day. Whatever the size of your business, our teams at Newfront are partnering closely with experts across multiple industries and have some important information to share: 
Arguably the biggest question being debated is whether there will be coverage under property insurance and business interruption policies for projected losses arising from COVID-19. Many policies require a connection between the business losses and some "physical loss or damage" to property. Following the president declaring a state of national emergency on March 13, 2020, state and local jurisdictions began instituting orders and directives designed to address the spread of the outbreak motivated by the physical presence of the virus. The public is being told that everyone should assume that they are infected, and act accordingly. There may be credible legal arguments to make that the presence of coronavirus in a building renders that building unsafe, and it could be presumed that all buildings where people congregate have been contaminated. Where a property is rendered unsafe for use, there is some authority that this constitutes "physical loss or damage." There can be no guarantees how an insurer might react to a claim, but we believe it is in many of our clients' best interests to file for claims and track ongoing losses. We anticipate that these issues will be litigated in court, and we are aware of at least one lawsuit that has been filed and expect that there will be more. What is 100% certain is that if you don't file a claim with your insurer, you will not get any coverage for your losses. As your broker, we can assist you in submitting claims to the carrier if you like, and we can also discuss how a claim might impact your coverage going forward, particularly if you are close to a policy renewal. Of course, any thoughts we may provide regarding potential claims do not constitute legal advice or a legal opinion. Please connect with us at contact@newfront.com for more information. 
For businesses considering staff reductions related to COVID-19: the Emergency Paid Sick Leave Act was signed into law on March 18, 2020, providing for expanded FMLA provisions and paid sick leave financial relief for businesses with up to 500 employees. The program provides for financial assistance for employers to provide paid leave to qualifying employees for up to 3 months, with a tax credit equal to 100% of the benefits used through December 31, 2020. 
The US Small Business Administration has announced it is now offering low-interest working capital fixed-rate loans to help small businesses, agricultural cooperatives and non-profit organizations to meet payroll and other financial obligations that are being disrupted due to coronavirus. Our clients in California may be eligible for up to $2M to help alleviate economic injury caused by the pandemic. The SBA may consider waiving this $2M limit for businesses who are major sources of employment. Applications are now available through December 16, 2020, but we encourage you to apply as soon as possible. 
The IBank Small Business Finance Center Disaster Relief loan guarantee program is now available to businesses in California with up to 750 employees who are experiencing financial distress as a result of coronavirus. The program includes Financial Development Corporation (FDC) partners to assist businesses in securing up to a 95% guarantee on loans of up to $20M. Contact a local Financial Development Corporation for support. 
Your Newfront broker may have additional options for helping you apply for reduced insurance premiums based on reduced operations or revenue forecasts. Where possible, we recommend reaching out to your business partners (landlords, suppliers, wholesalers) and asking whether they'd be willing to assist you for a grace period on your existing liabilities, temporarily reduced payments with reinstatement schedules (with or without interest), or relaxed debt to income covenants on your existing contracts. 
California Insurance Commissioner Ricardo Lara has issued a statement asking insurance carriers to provide a 60-day grace period on premium payments during this challenging time if nonpayment is due to circumstances beyond the control of the insured, including life, health, auto, property, casualty, and other types of insurance. Several carriers are in process of updating their policies as a result. We are closely following this and will provide additional information as it evolves. 
For restaurants and bars directly impacted by shelter-in-place directives, this article on LinkedIn included excellent advice for how to transition to delivery and take-out if you aren't already set up that way. If you decide to make a change like this, your insurance policy may require coverage adjustments so please reach out to your Newfront broker for support.  
We feel a deep sense of commitment to the success of all of our clients. We're here for you working around the clock, and hope that you are all safe and healthy. If you're in a position to do more for your community and are looking for other ways you can personally support local businesses during this time of need, this article from Inc has some awesome practical ideas.

We're working on an official resource center to publish on newfront.com in the coming days and will be in touch as this evolves. Please also join us for real talk and Q&A on coronavirus topics on Thursday next week. 
 
Be Well,

Spike Lipkin
Co-founder & CEO
---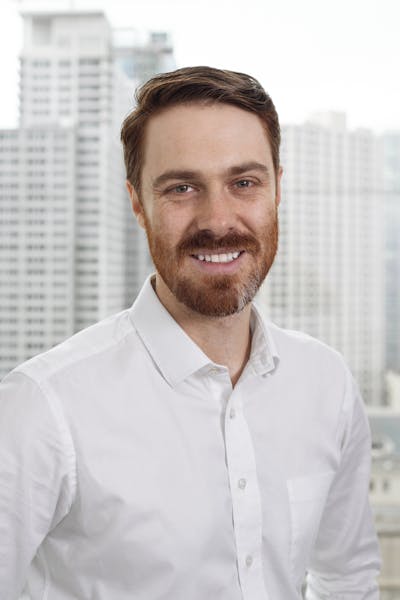 About the author
Spike Lipkin
Co-founder & CEO
Spike Lipkin is the CEO and Co-founder of Newfront. Prior to Newfront he was one of the first employees at Opendoor, where he helped grow a five-person company into a business currently valued at more than $3 billion. Prior to Opendoor, Spike was an investor at Blackstone, where he served on the startup team that built Invitation Homes into the largest owner of single family real estate in the United States. You can connect with Spike on LinkedIn here.
---
The information provided is of a general nature and an educational resource. It is not intended to provide advice or address the situation of any particular individual or entity. Any recipient shall be responsible for the use to which it puts this document. Newfront shall have no liability for the information provided. While care has been taken to produce this document, Newfront does not warrant, represent or guarantee the completeness, accuracy, adequacy, or fitness with respect to the information contained in this document. The information provided does not reflect new circumstances, or additional regulatory and legal changes. The issues addressed may have legal, financial, and health implications, and we recommend you speak to your legal, financial, and health advisors before acting on any of the information provided.
Keep up to date with Newfront News and Events—