For almost two months, employers have waited with bated breath for OSHA to release the Emergency Temporary Standard (ETS) about mandatory COVID-19 vaccinations. On November 5, 2021, OSHA announced the final rules detailing how businesses with 100 or more employees must comply with the ETS. Recently, Newfront co-hosted a webinar with Sixfifty to educate employers on how to comply with this mandate.  In case you missed it, here are the key things to know:
ETS applies to all industries and covers employers with 100 or more employees, company-wide (U.S. only), at any time the ETS is in effect.
100+ employee headcount includes part-time, full-time, temporary, and seasonal. Remote employees are not subject to the ETS.
Businesses must implement a written policy by December 5, 2021, that mandates vaccinations for all employees with exemptions for medical and religious reasons and require weekly testing, plus face coverings for unvaccinated employees, by January 4, 2022.
Employers have to provide employees with information about the ETS requirement, related workplace policies, and the CDC document Key Things to Know About COVID-19 Vaccines.
Businesses must provide up to 4 hours of paid time off for employees to receive each vaccine dose, plus paid sick leave to recover from vaccine side effects.
Employees must provide proof of vaccination status and employers must maintain records of vaccination status employees.
Navigating this mandate is challenging, since many businesses have employees in multiple states. Adding to the complexity is the interplay between state and federal OSHA plans. 20+ states have an approved OSHA plan. Which regulation does the business follow? The OSH Act requires the state plans to be "at least as effective" as the federal regulations. Meaning, state plans can be more restrictive than federal requirements. A recent article by Fisher Phillips provided an great explanation on managing both state and federal OSHA requirements. Businesses are encouraged to closely review and determine if there are conflicts with the ETS.
Before employers could begin to wrap their heads around the implementation of the ETS, lawsuits began. On November 12, 2021, the U.S. Court of Appeals, granted a motion to stay OSHA's ETS.  "The court ordered that OSHA "take no steps to implement or enforce" the ETS "until a further court order."
What does this mean? The stay is temporary and can be lifted at any time, including before the December 5, 2021 deadline for employers to implement vaccination policies.
Take a multi-pronged approach: (1) continue to monitor litigation and its impact on deadlines; (2) research and understand state OSHA plans, and (3) take steps for your business to be ready for the ETS.
Additional information about this mandate, can be found on the OSHA summary sheet and ETS site, including sample notices. To aid our clients in navigating COVID-19 regulations, check out resources page, including partner solutions from Sixfifty, to help employers comply with the laws, develop COVID-19 policies, and track vaccination status.
---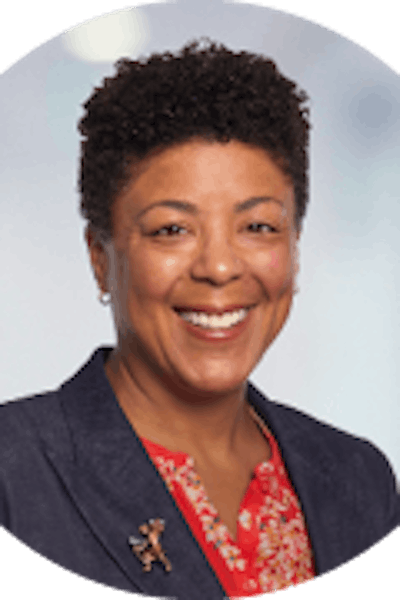 About the author
Chana Anderson
Senior Vice President
As the Senior Vice President of Consulting and Operations for Employee Benefits, Chana helps leaders to build inclusive, healthy and collaborative cultures, as well as navigate complex organizational challenges.
---
The information provided is of a general nature and an educational resource. It is not intended to provide advice or address the situation of any particular individual or entity. Any recipient shall be responsible for the use to which it puts this document. Newfront shall have no liability for the information provided. While care has been taken to produce this document, Newfront does not warrant, represent or guarantee the completeness, accuracy, adequacy, or fitness with respect to the information contained in this document. The information provided does not reflect new circumstances, or additional regulatory and legal changes. The issues addressed may have legal, financial, and health implications, and we recommend you speak to your legal, financial, and health advisors before acting on any of the information provided.
Keep up to date with Newfront News and Events—