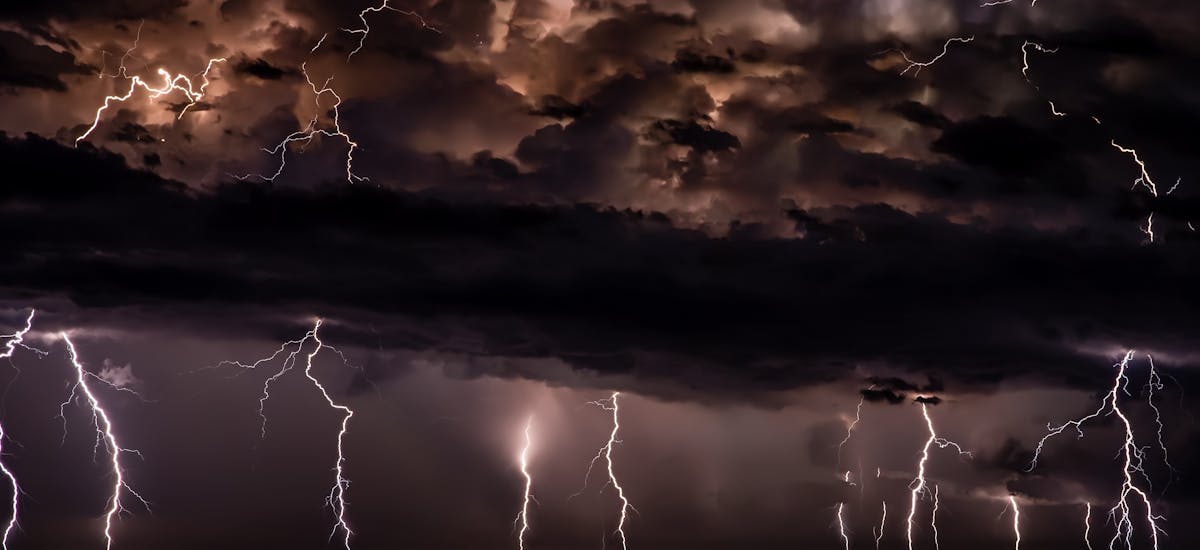 The insurance landscape for commercial property owners has changed drastically in the last decade, thanks to increasing natural and man-made catastrophes.
Consider the devastating hurricanes in Texas, Louisiana, the Carolinas, and the Caribbean, and the ongoing wildfires in California. During the past few years, carriers have been experiencing losses that greatly exceed their comfort level, causing them to be reticent about insuring what they consider to be high-risk locations. Their response to catastrophic risk has been to increase the premium and deductible amounts on policies year after year. Additionally, they're more apt to deny coverage or build more stringent terms and conditions on their policies.
This insurance trend is expected to continue. We see it firsthand with our clients, from regional property owners to national private equity firms.

Newfront's Relentless Approach for Mitigating Catastrophic Risk
By responding to the market with creative tactics, we're often able to reduce property renewal quotes by 5 to 10 percent. 
Here are five examples of the devices we use to keep our clients insured in an era of circumspect carriers:
1. Add a Wind & Hail Policy
Property policies cover damages caused by wind and flood damage only from unnamed storms, and they don't cover named storms, storm surge, flood, and hail. However, a separate wind & hail policy, which is applicable to Tier 1 areas (Gulf Coast areas as well as the entire state of Florida), can cover damages from named storms, wind, and hail events in Tier 1 locations as well as locations determined by insurance carriers to be greatly susceptible to hail events. 
By pulling the wind exposure from the basic property policy, insureds can reduce their all-risk property insurance policy's premium and transfer that savings to purchase a wind & hail policy that can effectively lower their costs while maintaining coverage for their exposures.
2. Buy-Down the Catastrophic Deductible
Catastrophic event (CAT) deductibles tend to be significantly higher than traditional property insurance deductibles. Entering into a CAT deductible buy-down program can significantly lower your exposure. 
For example, a wind & hail policy that covers $50 million in value might have a 5 percent per-claim deductible. You could have to pay $2.5 million out of pocket before coverage kicks in. With a buy-down program, the deductible can be 3 percent lower, dropping the deductible obligation to $1 million.
3. Move Coverages Out of the Master Policy
In recent years, underwriters have eschewed insuring master policies, as the amount of aggregate risk exceeds their appetite. We've used their reticence to our clients' advantage, particularly for private equity firms. As an example, here's a client case:
Our client, Portfolio Company A, a national property management company with the majority of its locations in Colorado, Texas, and Florida was covered by a master private equity policy that had nominal hail, flood, and fire coverage. While the wildfire coverage was great for Portfolio Company B, whose locations are centered in California, the requisite cost for that wildfire coverage was less critical to Company A. 
Unfortunately, Companies A and B were equally contributing to the master policy, which provided indiscriminate and potentially unnecessary coverages, some of which neither company was likely to use. By pulling Company A's coverages out of the master private equity policy, we were able to hone in on its own unique risk exposures, lowering the cost for the low-risk perils (i.e. earthquake insurance in Texas) and transferring that premium to increase coverage for perils that were higher risk. This strategy alone not only reduced their overall exposure, but it also saved Company A about 10 percent off of their renewal.
4. Bring Humanity to the Decision-Making Table 
It's not unusual that we bring along our clients to underwriting meetings when there are complex risk considerations. Face-to-face meetings between the clients and underwriters can soften perceptions of the parties and lead to a better solution for both entities. This qualitative contribution to the risk analysis process can motivate underwriters to find solutions that work for both sides. 
5. Cut Out the Middle Man from International Carrier Relationships 
With fewer national carriers in the market, we often seek catastrophe coverage from international players. We make it a point to meet with our international broker partners and carriers directly. This directly equates to increased efficiency and decreased costs for the client.

Advocacy Is More Than Knowing Which Coverages You Need
Economic losses from natural and man-made catastrophic events reached $165 billion in 2018—insurance covering $85 billion of that amount. And those numbers are expected to rise every year. To protect themselves from claims loss, carriers are just not writing policies to cover damage from catastrophic events like they used to. 
Advocacy takes more than just knowing what catastrophe coverages businesses need. At Newfront, we're advocacy artists. Our advocacy is shaped by know-how that responds to industry trends, finds innovative solutions, removes redundancies, and positions you in the most sympathetic light to insurers, so they are desirous to write you favorable coverage, in the event of any storm.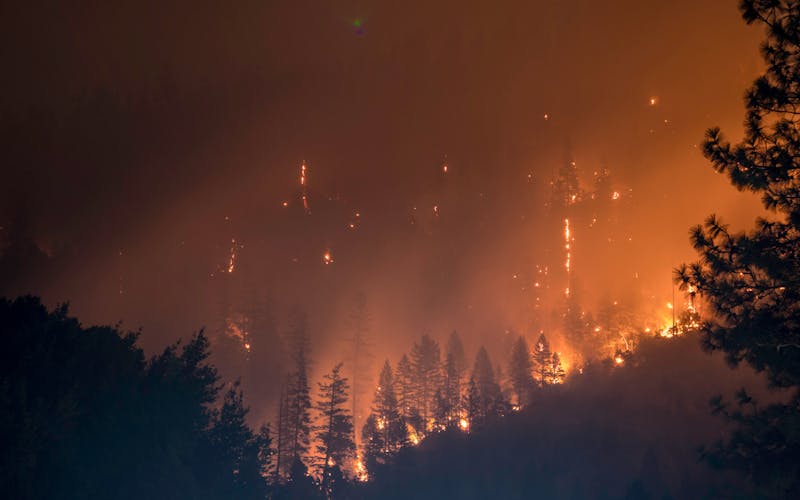 The information provided is of a general nature and an educational resource. It is not intended to provide advice or address the situation of any particular individual or entity. Any recipient shall be responsible for the use to which it puts this document. Newfront shall have no liability for the information provided. While care has been taken to produce this document, Newfront does not warrant, represent or guarantee the completeness, accuracy, adequacy, or fitness with respect to the information contained in this document. The information provided does not reflect new circumstances, or additional regulatory and legal changes. The issues addressed may have legal, financial, and health implications, and we recommend you speak to your legal, financial, and health advisors before acting on any of the information provided.
Keep up to date with Newfront News and Events—