Cal/OSHA Approves New Changes to Their Emergency Temporary Standard for COVID-19 Prevention
On June 17, 2021, the Cal/OSHA Standard Board (Board) approved changes to their Emergency Temporary Standard (ETS) for COVID-19 prevention with a five-to-one vote. This version of the ETS will be the third since May that the Board has revised. Most of the ETS remains intact, but a few key elements have changed, aligning with the CDC guidance issued in May and the California Department of Public Health guidance (CDPH) guidance on June 15. Typically, when the Board approves a new regulation or revisions, there is a 10-day review period until they go into effect. Aware of the gap between the latest guidance from the State and Federal government, Governor Newsom signed an executive order shortly after the Board vote that waived the review period making the new revisions effective as soon as they are filed with the state. If you would like to see the ETS revisions, please click HERE. We expect Cal/OSHA to be releasing a final version soon on their COVID website. However, Cal/OSHA has posted a helpful "What's Changing" Q&A page that answers many questions.
There were numerous changes to the ETS, but we have summarized the most significant changes below.
Face Masks & Respirators
As of the vote on June 17, 2021, Cal/OSHA is removing the requirement for fully vaccinated employees to wear face coverings indoors unless there is an outbreak. Face coverings are still required for all unvaccinated employees when indoors or in a vehicle. The Board also removed the requirements for face masks in outdoor settings regardless of vaccination status, unless there is an outbreak.
The revision added language that requires employers to provide NIOSH-approved respirators, such as an N95 mask, to unvaccinated employees upon request. During the Board meeting and in their recently updated "What's changing" webpage, they clarified that employers could poll their employees to find out if they are requesting respirators. Polling will allow employers to determine better the number of respirators they will need to have on hand. The original version of the revisions indicated that this requirement would go into effect on July 31, 2021. That date has now been removed, and this requirement goes into effect immediately. The revised standard still requires employers to make face coverings available for all employees upon request, regardless of vaccination status.
Barriers
The requirement for the installation of partitions was removed. The standard previously required installing cleanable solid partitions that effectively reduce aerosol transmission if physical distancing was not possible.
Physical Distancing
The main section regarding physical distancing was removed. The prior standard required employees to maintain six feet of separation from other people and encouraged employers to consider telework or other remote work arrangements. However, the ETS still requires an evaluation of physical distancing in the case of an outbreak (three or more cases in an exposed group). If there is a major outbreak (20 or more cases in an exposed group), requirements still exist to implement physical distancing and barriers.
Definition of Fully Vaccinated
Cal/OSHA added language requiring employers to document that a person has received, at least 14 days prior, either the second dose in a two-dose COVID-19 vaccine series or a single-dose COVID-19 vaccine. They also require that the vaccine be approved by the FDA and have emergency use authorization. The prior version of the standard did not allow for international vaccinations but now provides for vaccines approved by the World Health Organization (WHO). There have been questions by employers about what Cal/OSHA intended by their documentation requirement. Currently, on Cal/OSHA's "What's changing" page, they indicated employers need to document but offer three options to achieve compliance:
Employees can provide proof of vaccination, and the employer retains a copy
Employees can provide proof, and the employer only indicates it was provided but does not retain a copy of the proof; or
Employee self attests to their vaccination status
They go onto clarify that employers are not obligated to require employees to provide proof. However, if employees provide proof, the employer must treat that employee as unvaccinated and require face coverings per the current standard.
Quarantine and COVID-19 Testing for Vaccinated Employees
Any fully vaccinated employees who have been exposed or had close contact with a COVID-19 case do not need to be quarantined or have a COVID-19 test to return to work unless they have symptoms.
Remaining ETS Standard Portions
Fed OSHA, on June 10, also issued updates to their changing their focus to unvaccinated or at-risk workers and encouraging vaccination of employees.
With many other minor changes, the remaining portions of the ETS standard remain intact, including:
Written COVID-19 Prevention Program
System for communicating with employees about COVID-19
Procedures for identifying and evaluating COVID-19 hazards in the workplace
Procedures for investigation and responding to COVID-19 cases in the workplace
Correction of COVID-19 hazards
Training and instruction
Engineering and administrative controls and Personal Protective Equipment
Reporting, record-keeping, and access
Exclusion of COVID-19 cases
Return to work criteria
Outbreak and major outbreak procedures and reporting
Employer-Provided transportation; and
Employer-provided housing
Employers should carefully review their COVID-19 Prevention Plans and compare them to the approved changes to ensure they are in compliance. The Cal/OSHA COVID Resource Page has links to the revised standard, FAQs, fact sheets, and a model written program. I expect Cal/ OSHA will also be updating their FAQ page to reflect the new changes soon.
---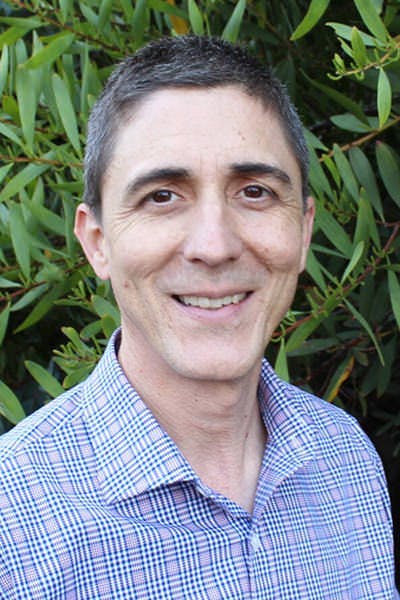 About the author
Scott Rhymes
Vice President - Director of Risk Control
As Newfront's Senior Risk Control Consultant, Scott provides risk control and safety consulting services, crafting and designing programs to lower the total cost of risk for Newfront's clients. Focusing on the overall safety systems and culture, Scott partners with clients to increase safety awareness and reduce occupational exposures. Scott is a regular guest speaker at local industry group meetings and university certificate programs. Connect with Scott on LinkedIn.
---
The information provided is of a general nature and an educational resource. It is not intended to provide advice or address the situation of any particular individual or entity. Any recipient shall be responsible for the use to which it puts this document. Newfront shall have no liability for the information provided. While care has been taken to produce this document, Newfront does not warrant, represent or guarantee the completeness, accuracy, adequacy, or fitness with respect to the information contained in this document. The information provided does not reflect new circumstances, or additional regulatory and legal changes. The issues addressed may have legal, financial, and health implications, and we recommend you speak to your legal, financial, and health advisors before acting on any of the information provided.
Keep up to date with Newfront News and Events—