The California Occupational Safety and Health Administration's deadline for posting employer 300A Summary forms is fast approaching. There are two dates that California employers need to be aware of.
 February 1, 2021 = All employers required to maintain injury and illness records must post the Form 300A Summary by this date. The 300A Summary form must remain posted until April 1 of the same year. Cal-OSHA allows partial exemptions certain industries from recordkeeping. A full list of these industries can be found on here. You will find the list of exemptions in Table 1. You will need your companies NAICS code (North American Industry Classification System) or you can look up your industry description. If you want to look up your NAICS code, you can refer to the NAICS Associations website.
March 2, 2021 = As of 2019, certain California employers must submit their 300A form data to a Federal OSHA ITA system by this date. This requirement applies to the following employers:
Both Cal-OSHA and Fed-OSHA require a separate OSHA log and posting for each physical location of your company. For locations that have zero injuries or illnesses, OSHA also requires that the forms be posted and submitted with zero injuries reported.
OSHA also clarified their position on recordability of COVID-19 related illnesses last year. In an April 10, 2020 memo, Fed-OSHA explained that COVID-19 is a recordable illness, and employers are responsible for recording cases of COVID-19, if:
the case is a confirmed case of COVID-19, as defined by Centers for Disease Control and Prevention (CDC); and
the case is work-related as defined by 29 CFR § 1904.5; and
the case involves one or more of the general recording criteria set forth in 29 CFR § 1904.7 which include death, days away from work, restricted work or transfer to another job, medical treatment beyond first aid, or loss of consciousness. You must also consider a case to meet the general recording criteria if it involves a significant injury or illness diagnosed by a physician or other licensed health care professional, even if it does not result in death, days away from work, restricted work or job transfer, medical treatment beyond first aid, or loss of consciousness.
However, due to the difficulty in determining if workers contracted COVID-19 at work, the memo adds that unless the employer has workers in the healthcare industry, emergency response or a correctional institution, OSHA will not enforce their current requirement to determine work relatedness except where:
There is objective evidence that a COVID-19 case may be work-related; and
The evidence was reasonably available to the employer.
Another feature of the OSHA 300 log is the ability to protect employee's identity in certain situations. The injury or illness would still be placed on the OSHA 300 log, but instead of their name you would enter "Privacy Concern Case". OSHA outlines the following types of injuries and illnesses that would qualify for this entry below:
An injury or illness to the intimate body part or the reproductive system
An injury or illness resulting from a sexual assault
Mental illnesses
HIV infection, hepatitis, or tuberculosis
Needlestick injuries and cuts from sharp objects that are contaminated with another person's blood or other potentially infectious material
Other illnesses, if the employee voluntarily requests that his or her name not be entered on the log
In the case of COVID-19 entries, OSHA has not specifically identified these as Privacy cases, but employees may request that their name not appear on the log. Employers are required to honor these requests.
If you have questions, please get in touch with Scott Rhymes in our OHS department.
Content Disclaimer: The information provided herein is for informational, educational and discussion purposes only and shall serve solely as a resource to be used together with your ABD professional insurance advisors in making risk management decisions. While ABD endeavors to keep the information up to date and correct, we make no representations or warranties of any kind, express or implied, about the completeness, accuracy, reliability, suitability, or availability with respect to the information contained in this document. The information provided herein does not constitute professional advice, nor does ABD provide professional advice beyond our current or prospective broker-client relationship. If you have legal, tax or financial planning questions, we advise you to contact a licensed professional.  If any actions or decisions are made based solely on the information provided herein without consultation with a licensed professional, you do so at your own risk and ABD shall have no liability resulting from such action or decisions.
---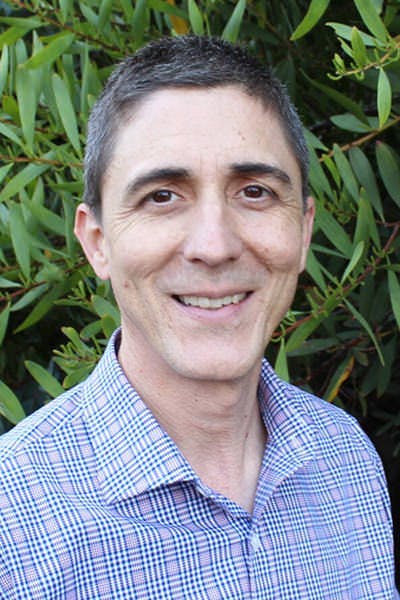 About the author
Scott Rhymes
Vice President - Director of Risk Control
As Newfront's Senior Risk Control Consultant, Scott provides risk control and safety consulting services, crafting and designing programs to lower the total cost of risk for Newfront's clients. Focusing on the overall safety systems and culture, Scott partners with clients to increase safety awareness and reduce occupational exposures. Scott is a regular guest speaker at local industry group meetings and university certificate programs. Connect with Scott on LinkedIn.
---
The information provided is of a general nature and an educational resource. It is not intended to provide advice or address the situation of any particular individual or entity. Any recipient shall be responsible for the use to which it puts this document. Newfront shall have no liability for the information provided. While care has been taken to produce this document, Newfront does not warrant, represent or guarantee the completeness, accuracy, adequacy, or fitness with respect to the information contained in this document. The information provided does not reflect new circumstances, or additional regulatory and legal changes. The issues addressed may have legal, financial, and health implications, and we recommend you speak to your legal, financial, and health advisors before acting on any of the information provided.
Keep up to date with Newfront News and Events—