Insurance is a critical part of society today ‒ essential to every business and every individual. However, the industry as a whole remains rooted in outdated processes and antiquated technology. Clients and brokerages alike spend inordinate amounts of time on manual data entry and pen and paper processes; this takes time from clients operating their businesses and brokers from providing risk management guidance.
The broader ecosystem is not well-positioned to solve this. The insurance industry as a whole lags others in technology development. This is in part structural as capital limitations have limited brokerage investment in technology. Public companies are frequently focused on maintaining short-term financial goals and private equity acquisitions have saddled brokerages with heavy debt loads.
Beyond these financial constraints, many major brokerage technologies are closed systems, lacking APIs and other protocols standard in other industries that would allow brokerages to build on the existing software. This has left a "dog's breakfast" of systems that don't easily connect with each other and slow down technological innovation.
We believe that there has never been a better time to innovate. As all data moves online and we transform the insurance transaction, this creates a new paradigm to serve our clients, with improved service standards and new products.
Today, we're excited to announce that Newfront, a cutting-edge technology-enabled brokerage, and ABD, a recognized innovator in insurance brokerage and risk management, have merged to accelerate building modern insurance experience. In coming together, clients will uniquely benefit from four areas:
World class advisors: People remain at our core and together, we now have a deeper bench of expert insurance advisors and risk management professionals, with specialization across 18 industries.
Technology: With a leading technology team and platform, we can deliver transparency and a high quality of service to our clients. Our platform also enables us to shift from capturing data at a static point in time to integration into continuous data collection from public and private data sources. This in turn helps us to improve client outcomes and build new products, shifting from annual policy cycles to ones that continuously evaluate risk.
Operations: By bringing a scalable approach to service managed to SLAs, we can provide transparency that benefits our clients, and set and exceed their expectations.
Shared culture: All of this is supported by our client-centric approach. It starts with ensuring a caring people culture because we know our clients are served best when we can bring the best professionals to serve them. It's also driven by our deep roots in a long-term focus and entrepreneurial innovation.
We're only at the start of this journey and are excited to build the modern insurance experience together to improve the industry for our clients. Welcome to Newfront!
---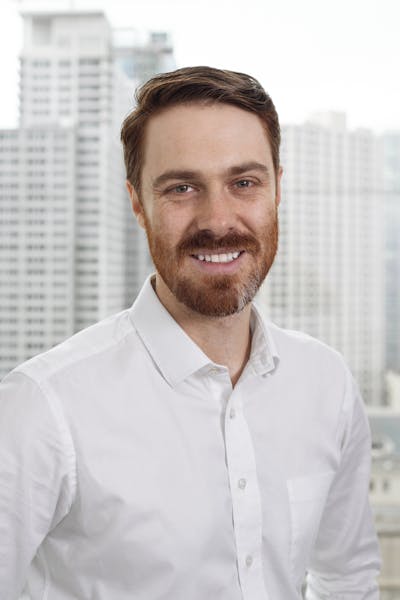 About the author
Spike Lipkin
Co-founder & CEO
Spike Lipkin is the CEO and Co-founder of Newfront. Prior to Newfront he was one of the first employees at Opendoor, where he helped grow a five-person company into a business currently valued at more than $3 billion. Prior to Opendoor, Spike was an investor at Blackstone, where he served on the startup team that built Invitation Homes into the largest owner of single family real estate in the United States. You can connect with Spike on LinkedIn here.
---
The information provided is of a general nature and an educational resource. It is not intended to provide advice or address the situation of any particular individual or entity. Any recipient shall be responsible for the use to which it puts this document. Newfront shall have no liability for the information provided. While care has been taken to produce this document, Newfront does not warrant, represent or guarantee the completeness, accuracy, adequacy, or fitness with respect to the information contained in this document. The information provided does not reflect new circumstances, or additional regulatory and legal changes. The issues addressed may have legal, financial, and health implications, and we recommend you speak to your legal, financial, and health advisors before acting on any of the information provided.
Keep up to date with Newfront News and Events—