The IRS has released Revenue Procedure 2021-45 confirming that for plan years beginning on or after January 1, 2022, the health FSA salary reduction contribution limit will increase to $2,850.
The adjustment for 2022 represents a $100 increase to the current $2,750 health FSA salary reduction limit.
The contribution limit is set by the ACA (originally $2,500) and adjusts in $50 increments based on a complex cost-of-living calculation tied to the chained and standard consumer price index increases for the preceding calendar year.  After two years in a row stuck at the $2,750 limit (plan years beginning on or after January 1, 2020 and 2021), the cost-of-living increases in 2021 were sufficient to boost the limit by two $50 increments ($100 total) to $2,850 for plan years beginning on or after January 1, 2022.
What About the Carryover Limit?
Last year, the IRS announced an increase of the $500 carryover limit to be indexed at 20% of the maximum health FSA salary reduction contribution for the plan year.  The indexed carryover limit increases in multiples of $10.
The indexed carryover limit for plan years starting in calendar year 2022 to a new plan year starting in calendar year 2023 will increase to $570.
The adjustment represents a $20 increase to the standard $550 carryover limit in effect for amounts carried into 2021 and 2022.
Note that the CAA FSA relief provisions permit employers to offer carryovers of the full unused FSA balance from plan years ending in 2020 and 2021 into the subsequent plan years ending in 2021 and 2022, respectively.  Absent an extension of this full carryover option into 2023, the carryover limit for health FSAs into 2023 will be capped at $570, which is 20% of the $2,850 limit in 2022.
For full details:
What About Employer Contributions? 
As a reminder, employer contributions (including non-cashable flex credits) generally cannot exceed $500 per plan year for the health FSA to maintain excepted benefit status.  Non-excepted health FSAs cannot comply with the ACA market reform mandates.
Therefore, in most cases the maximum health FSA amount available for plan years beginning on or after January 1, 2022 will be limited to $2,850 (max employee salary contribution) + $500 (max employer contribution, if offered) = $3,350 (combined).
Also, keep in mind that the health FSA eligibility cannot be broader than the major medical plan eligibility to maintain excepted benefit status (as required by the ACA).  In other words, the health FSA should never be available to an employee who is not also eligible for the major medical plan (regardless of enrollment status).
Other Notable 2022 Employee Benefit Amounts
An early draft version of the reconciliation bill currently being debated in Congress would have made the increase permanent (and indexed for inflation).  A more recent scaled-down draft version of the "Build Back Better" bill does not include the dependent care FSA increase.
The Form 1094-C and copies of the Forms 1095-C must be filed with the IRS by the standard deadlines of February 28, 2022 (by paper) or March 31, 2022 (electronic filing, required for 250 or more returns).  See our Newfront Office Hours Webinar: The ACA Employer Mandate & ACA Reporting for more details.
---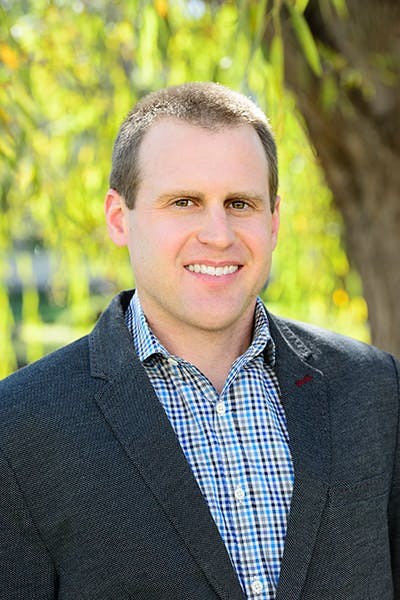 About the author
Brian Gilmore
Lead Benefits Counsel
Brian Gilmore is the Lead Benefits Counsel at Newfront. He assists clients on a wide variety of employee benefits compliance issues. The primary areas of his practice include ERISA, ACA, COBRA, HIPAA, Section 125 Cafeteria Plans, and 401(k) plans. Brian also presents regularly at trade events and in webinars on current hot topics in employee benefits law. Connect with Brian on LinkedIn.
---
The information provided is of a general nature and an educational resource. It is not intended to provide advice or address the situation of any particular individual or entity. Any recipient shall be responsible for the use to which it puts this document. Newfront shall have no liability for the information provided. While care has been taken to produce this document, Newfront does not warrant, represent or guarantee the completeness, accuracy, adequacy, or fitness with respect to the information contained in this document. The information provided does not reflect new circumstances, or additional regulatory and legal changes. The issues addressed may have legal, financial, and health implications, and we recommend you speak to your legal, financial, and health advisors before acting on any of the information provided.
Keep up to date with Newfront News and Events—