COVID-19 2020, 2021……and its tenacious continuation
On March 13, 2020 the President declared a national emergency concerning the novel coronavirus disease (COVID-19) pandemic. As we enter into 2022, the coronavirus persists to evolve with viral variants on a global scale.
Centers of Disease Prevention and Control (CDC) has continued to track and update the number of COVID-19 cases in the United States. As of December 22, 2021, CDC posted the following data:
Total number of cases: 51,324,667
Total number of deaths: 807,397
California Workers' Compensation Institute (CWCI) have posted on their website an interactive app tacking California's COVID-19 claims data, including cases by location and industry.
What has troubled many physicians are lingering effects of post-COVID health conditions that some individuals have experienced, sometimes referred to as long COVID, long-haul COVID, post-acute COVID-19, or chronic COVID.
Centers for Disease Prevention and Control (CDC) has listed a range of health symptoms that some people experience lasting weeks or months after first being infected with the virus, including: difficulty thinking or concentrating, fast beating heart, joint or muscle pain, mood changes, tiredness, and fatigue.
For more information on long-haul COVID, see the CDC's webpage on post-COVID conditions.
Got well-being in your New Year planning?
As companies start planning their goals and strategies for 2022, many resources have suggested the importance of including employee wellness as a critical part of their corporate focus. Several common themes to cultivating a culture that supports a person's total well-being may include:
Explore new ways for employee engagement that promote individual or shared group passions and authenticity. One example is encouraging employees to start employee resource groups (ERG's) that come together and actively engages and gathers around a unifying mission. A few examples include age, race, gender, working parents, veterans, disability, sexual orientation, first generation college graduates, etc.
Provide employees opportunities for professional as well as personal growth, such as a mentorship program or training beyond technical skills that match their personal goals and aspirations.
Recognize and support the importance of a work life balance. At Newfront, we have adopted a core value of WORK-LOVE-PLAY, by encouraging employees to find equal balance between our work, what we love in our personal lives and what we do off work that gives us an overarching sense of personal and professional accomplishment and gratitude.
Design workplaces that provide personal safety, comfort and adopts environmental sustainability initiatives.
Embrace and support mindfulness activities that help employees take time during the day to pause from their work tasks to allow their minds and body to relax and refresh.
Support employees to be involved in community outreach programs that individuals have a personal connection, commitment, or passion.
Workplace health and Well-Being Resources
Among the many service providers that offer employers guidance on establishing a healthy work environment, you may wish to add Kaiser on the Job to your list. Kaiser has posted a resource center on their website that includes numerous well-being resources, including employer toolkits on workforce health programs, wellness committees, healthy eating, stress management, etc.
Regulatory and Legislative Updates
Note: Due to the challenge of ongoing and evolving updates, many regulatory & legislative activities, bulletins, and executive orders may be revised, changed, or eliminated.  We encourage employers to stay up to date with announcements by Federal, State and Local authorities.
California COVID-19 Updates
Senate Bill 1159: Signed into law by Governor Newson on September 17, 2020.  Employers with 5 or more employees must report all Positive COVID-19 test, not just those that may be work related to their carrier/administrator within 3 business days of receiving knowledge (or reasonably should know) through December 31, 2022.  Please note employers can be subject to a civil penalty up to 0,000 for failure to report.
COVID-19 claims are currently excluded from the employer's experience rating calculation/XMOD. The California workers' compensation rating bureau (WCIRB) is considering making a proposal to the Insurance Commissioner next year to begin including COVID-19 claims filed after September 1, 2022 into the employer's experience rating calculation/XMOD.  Reason for this consideration is that there is more information/data on how the virus is transmitted and how to protect employees with the COVID-19 Prevention Emergency Temporary Standards and vaccines being administered.
National COVID-19 Updates
National Council on Compensation Insurance (NCCI) website maintains updates on regulatory and legislative activities related to COVID-19.
General Workers' Compensation legislative California Updates
California Workers Compensation Assembly Bill (AB 1465)-California Medical Provider Network (CAMPN). This bill was to establish a state-run California Medical Provider Network. This would have eliminated existing employer/carrier/administrator Medical Provider Networks.  This bill has now been amended to a Study Bill.
National Workers' Compensation related Legislative Activity, can be found HERE.
California Workers' Compensation Disability Rate Increases 2022:
The minimum TTD rate will increase from 03.00 to 30.95 per week.
The maximum TTD rate will increase from ,356.31 to ,539.71 per week.
Cal/OSHA also had a few notable new and modified regulations go into place, including:
SB 606 – Egregious and Enterprise-wide violations
SB 606 will take effect on January 1, 2022, adding two new categories of Cal/OSHA violations.  The new enterprise-wide violation carries a fine of up to 34,334 per violation and penalizes employers with multiple worksites who have non-compliant written programs or have a pattern, practice, or evidence of repeated violations at multiple locations.  Egregious violations also carry a fine of up to 34,334. They are applied in situations where the Cal/OSHA finds any of seven different criteria are true, such as lack of response to eliminate known violations, fatalities, and catastrophes or intentional disregard for health and safety responsibilities. A critical addition to the egregious violation is that it can be applied to each employee exposed to the hazard resulting in potentially substantial penalties for employers.
AB 654 – COVID-19 Exposure and notification
This bill modifies AB 685 which went into effect on January 1, 2021 requiring notification to employees regarding COVID-19 exposures in the workplace. AB 654 was signed On October 5, 2021 and went into effect immediately. AB 654 made minor changes, including who needs to be notified after a confirmed case, clarification on the definition of a "worksite," and who must be provided information on COVID-19 benefits.
SB 321 – Workplace safety for domestic service employees
SB 321 establishes a new Cal/OSHA advisory committee to evaluate domestic workers' health and safety.  Cal/OSHA currently cannot enter people's homes to assess domestic workers' work conditions.  This committee is tasked with recommending policies designed to protect domestic workers and provide education.
2022 – Occupational Health & Safety in the New Year
As 2021 winds down, there are a few notable subjects to follow in 2022.
New COVID-19 Regulations
We expect Cal/OSHA and Fed/OSHA to continue their efforts to fine-tune or create new policies to protect American workers from communicable diseases and move towards a more permanent standard for employers not already covered by the Aerosol Transmissible Disease standard.  Cal/OSHA is already working on a permanent version of the COVID-19 standard which you can view HERE. Cal/OSHA's original Emergency Temporary Standard (ETS), approved in June this year, was set to expire on January 14, 2022.  The Cal/OSHA standards board met on December 16 and renewed the ETS until April 2022 and awaits approval by the California Office of Administrative Law.  The revised ETS brought a few changes that employers will need to consider once the new ETS is approved.  A few notable changes are summarized below:
Mandatory COVID-19 testing for vaccinated employees who are close contact cases.  Previously this was only required for non-vaccinated employees.
6-foot social distancing or workplace exclusion for close contact vaccinated cases.  Vaccinated employees who have had a close contact also must wear a face covering for 14 days.
New face covering "light" test.  There are several face covering options outlined by the standard, but the new revision requires them to be at least two layers and not let light pass through when held up to a light source.
Fed/OSHA
Fed-OSHA is also notably looking at an increase to their budget by more than 50% in 2022.  The stated purpose for this significant increase is to help restore their rulemaking and guidance capacity.  If their budget increase is approved, we expect to see more new regulations and activity at the Federal level in 2022, some of which might filter down to California and other state OSHA programs.  For links to all of the OSHA state plans click HERE.  Fed-OSHA continues to have a few high priorities going into 2022, which include:
Infectious Diseases
Prevention of Workplace violence in healthcare and social assistance
Medical removal protections for silica
Improving tracking of workplace injuries and illnesses; and
Personal Protective equipment fit in construction industries
Protection from Wildfire Smoke
Cal/OSHA has had an emergency standard in place for some time, but they finally approved their permanent regulation earlier this year to protect against the hazards of wildfire smoke.  The final regulation is found in Section 5141.1 of Title 8.  The final regulation applies to workplaces where the AQI for PM2.5 is 151 or greater or when wildfire smoke is reasonably anticipated.  The standard requires identifying hazards, communication, training, and control of harmful exposure to the smoke.  Cal/OSHA has also published resources HERE for protecting workers in wildfire regions.
OSHA 300 Logs
Don't forget to update your OSHA 300 logs and post your 300A Summary form on February 1.  The link provided also has a brief guide on completing the OSHA log and summary form.  The summary forms need to be posted for each geographically separate facility in a conspicuous location where employees will see it. Some employers will also need to upload their summary form data to Fed-OSHA's Injury Tracking Application (ITA).  Employers should review the requirements on their website HERE to determine if they need to submit the records electronically.
Cal/OSHA High Hazard List
Cal/OSHA has also updated their High Hazard List, which lists industries with the highest incidence of preventable occupational injuries and illnesses and workers compensation losses.  These are industries where Cal/OSHA inspections will likely be more frequent. Make sure to check out the list HERE.
Work-from-home Ergonomics
The pandemic has permanently changed how many employees work, with many now remaining home permanently.  This change brings new challenges for ergonomics in the home workspace.  When the pandemic began, many employees started working from home with laptops and other make-shift setups.  With some employers now allowing their employees to remain home permanently, we need to consider better equipment and evaluation of ergonomics in the home environment.  Cal/OSHA does not currently inspect office workers at home or issue violations for home office work environments.  However, we are starting to see more repetitive motion injuries with these employees, which can qualify as a Workers' Compensation claim.  Establishing an official ergonomics program that includes consideration for these employees will be crucial to protecting their health and should consist of voluntary ergonomic evaluations, equipment budgets, policies, and expectations for the employer and the employee.  Earlier this year, Newfront offered a webinar titled "Managing Risk with the New Remote Workforce."  You can view the replay HERE.   As part of that session, we also created a quick work from home safety checklist you can download HERE.
Staying Safe and Healthy After a Disaster
According to the National Centers for Environmental information, as of October 8, 2021, there have been 18 weather/climate disaster events in the United States with losses exceeding billion each. Disasters have included: Wildfires, Drought and Heat Waves, Hurricanes, Floods, Tornadoes, Tropical Storms, Severe Weather and Hailstorms.
As we start the new year, it's a good time to be prepared for disasters at work and at home. Centers for Disease Control and Prevention (CDC) has several good tips on how to prevent illness and injury after an emergency. Including the importance of keeping food and drinking water clean, seeking medical care when needed, avoiding electrical hazards, preventing carbon monoxide poisoning, protecting your physical and mental well-being, extra precaution when driving, avoiding infectious diseases and best practices to avoid illness from bacteria, viruses, mold, and mildew.
Additionally, the American Red Cross has numerous safety tips and resources on being prepared before, during and after an emergency.
Be sure to also check out FEMA's mobile emergency planning app and Ready.gov which has numerous resources to help you and your family prepare for emergencies.
---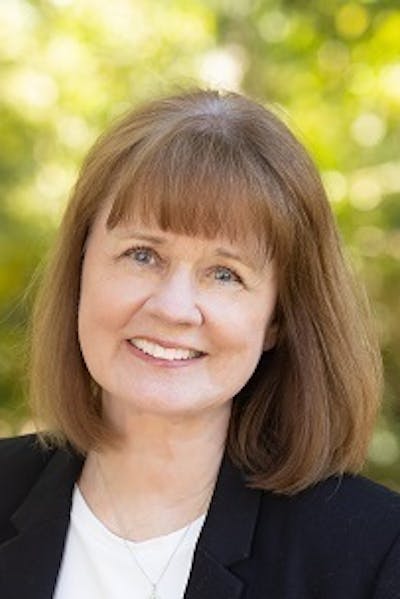 About the author
Robin Hendrickson
As Newfront's Occupational Health & Safety practice leader, Robin leads a team of experienced workers' compensation claims management, wellness initiative, and loss mitigation and strategy consultants. Robin, and her team, work with employers to reduce occupational risk exposures, implementing best practices to control claim costs, and keeping employees safe, healthy, and productive.
---
The information provided is of a general nature and an educational resource. It is not intended to provide advice or address the situation of any particular individual or entity. Any recipient shall be responsible for the use to which it puts this document. Newfront shall have no liability for the information provided. While care has been taken to produce this document, Newfront does not warrant, represent or guarantee the completeness, accuracy, adequacy, or fitness with respect to the information contained in this document. The information provided does not reflect new circumstances, or additional regulatory and legal changes. The issues addressed may have legal, financial, and health implications, and we recommend you speak to your legal, financial, and health advisors before acting on any of the information provided.
Keep up to date with Newfront News and Events—