2020 has been a challenging year for organizations, both large and small, having to deal with a worldwide pandemic.  Many companies that normally focus their efforts on recruiting, valuable onboarding experiences and professional development, have pivoted and begun exploring termination or exit strategies, to survive this crisis.
Large organizations like TripAdvisor and AirBnB have been transparent not only with their staff but also the world through letters from their CEOs, explaining their efforts to maintain business as usual while they are restructuring their staffing models.  In published letters, they explained the hard decisions made and how they planned to support both laid off and remaining staff.
Others may want to adopt some of the techniques larger organizations have put in place – like a solid exit strategy for staff.
Preparation and flexibility with the changing times are important to confirm the initiatives fit the current climate and culture. Additionally, having the support of leadership on these initiatives is important as they will be both executive sponsors and cheerleaders. While layoffs during a pandemic may look different, these strategies can be plugged in and adapted for a variety of situations.
Having an Alumni Talent Directory can be a valuable resource for future departing staff. When an employee leaves, part of the offboarding package can include an inquiry about their participation in the directory and their contact information.  Next, create an alumni database that includes LinkedIn information, personal contact information, and possibly an alumni page on social media. This can be a resource for former employees to stay connected and network for new roles.
To make the transition more supportive, consider creating a volunteer team made of voluntary members from different departments, or assig a point person who can develop programs, manage the database, and help termed employees navigate the connections.  Some companies have internal representatives who manage alumni support systems specific to professions like engineering and sales.
Train managers to help with the exit strategy and ensure they understand the lifecycle of an employee, from onboarding to offboarding. Training often focuses on determining organizational needs, being supportive and thoughtful through a difficult process, and connecting employees to outplacement services. Outplacement gives terminated employees a resource that can provide outside guidance to help quickly transition into a new job.
This may only be in specific cases but having a philosophy around continued health benefits for terminating staff can be valuable. Setting up a severance benefit plan allows an organization to help with healthcare costs through an allowance for a certain period. This is an easy termination benefit and one that most people appreciate especially due to rising healthcare and specifically, steep COBRA costs.
Organizations and leadership teams who strive to be transparent about business, are frequently successful. Transparency breeds respect and trust. When hard decisions need to be made, employees are more likely to trust that all options were explored, and that the organization is taking the best path forward.
Before proceeding to layoffs, its best to consider and exhaust all options. Alternatives can include, a reorganization where staff are absorbed into other areas or can their skills be transferred over to another department or salary freezes and freezing profit-sharing.
The exit strategy should also account for those staff members who remain, managing staff anxieties, guilt, uncertainty. Consider utilizing surveys to receive voluntary input on how people are feeling, hold staff meetings where people are encouraged to ask questions and share their experience. Lastly, urge managers to have regular check-ins with their staff.
---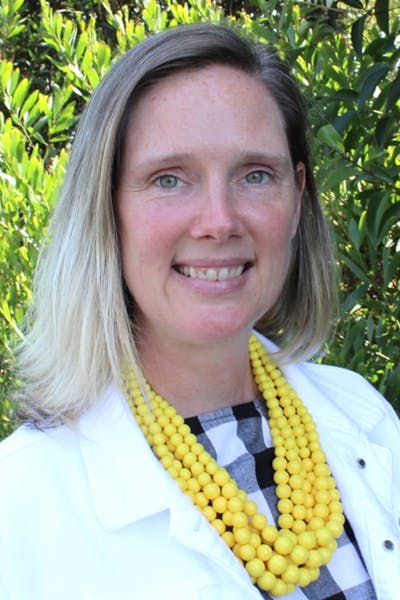 About the author
Megan Han
Megan Han, SPHR, SHRM-CP is an HR Consultant at Newfront.
---
The information provided is of a general nature and an educational resource. It is not intended to provide advice or address the situation of any particular individual or entity. Any recipient shall be responsible for the use to which it puts this document. Newfront shall have no liability for the information provided. While care has been taken to produce this document, Newfront does not warrant, represent or guarantee the completeness, accuracy, adequacy, or fitness with respect to the information contained in this document. The information provided does not reflect new circumstances, or additional regulatory and legal changes. The issues addressed may have legal, financial, and health implications, and we recommend you speak to your legal, financial, and health advisors before acting on any of the information provided.
Keep up to date with Newfront News and Events—