Whether you are feeling the effects of video conferencing (commonly known as "Zoom fatigue"), overwhelmed with parenting during this pandemic, or just struggling with COVID-19 anxiety, chances are you have been on the wrong side of stress more times than you can count. You may even be part of the 79% of Americans who experience it daily.
Feeling stressed all the time won't do your mental health any favors, especially if this has been going on for a while. That's why Stress Awareness Month is here to help us learn all about stress and how to beat it.
What is Stress Awareness Month?
Since 1992, April has been designated as Stress Awareness Month, a national initiative that aims to inform people about the potential causes and cures for our modern stress epidemic. During its course, mental health professionals from across the country join forces to share their knowledge on the dangers of stress as well as attainable coping strategies to deal with increasing nervousness. In some cases, the experts even brief people on the misconceptions around stress and how those can do more harm than good.
So, if you want to de-stress when things feel chaotic, these tips will help you celebrate Stress Awareness Month the way we all should: chillaxed and poised.
There is a reason that eating healthy, exercising, and getting enough sleep always appear on prevention lists. These three habits are the cornerstone to a happy, healthy life and their impact on stress is no different.
By now, we all know of the benefits of a healthy diet. Certain foods can boost serotonin, which calms your brain and can improve your overall health and happiness. While other foods can cut the amount of cortisol and adrenaline in your system, which can impact your body negatively over time.
Move more. Exercise may be the healthiest stress-buster: It revs your body's production of feel-good endorphins, helps regulate your sleep, lowers the symptoms associated with mild depression, boosts your energy, and helps you remain calmer and more focused—all of which can go a long way toward stress management. A brisk 30 minute walk each day will do wonders.
Your body and mind both need sleep to renew. The thought of hiding away under the covers sounds pretty great when there's so much to deal with beyond your bedroom door but, sleeping too much isn't the answer. Research shows that the more you sleep, the more tired you actually feel.
Practice mindfulness meditation. Really, any activity where you stay fully present and completely, non-judgmentally rooted "in the now" can count as mindfulness meditation, and when practiced regularly, can bring the benefits of mindfulness to your life. The goal of meditation is to focus on your breath and taking in what is happening now and really paying attention helps you to slow down and relax.
Get out in nature. Go outdoors and admire the beauty outside. Research indicates that the vitamin D boost from sunlight may elevate your levels of feel-good serotonin. And there's something about being in nature that's just good for your mental health. It is a natural way to relax.
Practice gratitude. Gratitude and happiness have been linked to better physical and mental health. Getting into the habit of a daily gratitude list, a happiness journal, or by sending little notes to friend or family letting them know how much you appreciate them can significantly reduce stress and improve your relationships with others and yourself.
Simplify your life. Too much stuff causes stress. The simpler the better. Clear your schedule of things that stress you out or no longer light your fire. De-clutter and only fill your home with things that you truly love or truly use. Make simple healthful meals instead of trying to be a gourmet chef. Remember to keep it simple.
Sip some tea. Sipping a warm cup of herbal tea in the middle of the day or in the evening can be a relaxing ritual, and there is some evidence that certain herbal teas have properties that can help tame stress.
Get a whiff. Essential oils have been linked to stress reduction and have many other physical, emotional, and mental benefits. The reason? The odor stimulates certain receptors in your nose, sending feel-good signals to your nervous system, and relieving you from anxiety. So, turn on that oil diffuser with lavender and eucalyptus to decompress. You can rub a little dab of oil on pressure points, infuse your shower, or spritz your pillow before bed. There are so many ways to incorporate oils into your life, so play around with it and figure out what works best for you.
Do things that light you up. Don't forget to relax and have fun. Making time for yourself and the things you like to do is necessary to reduce stress. Figure out what you need to do to find that time in your day or week. If it means scheduling a workout, reading a book, a day 'outside' with friends (since we're still practicing social distance) or a date night, then do it. Healthy people are happy people.
Laugh it off. With so much power to heal and renew, the ability to laugh easily and frequently is a tremendous resource for surmounting problems, enhancing your relationships, and supporting both physical and emotional health. Best of all, this priceless medicine is fun, free, and easy to use.
Get social support. Social support from friends and family can help you get through stressful times. Taking the time to build a social support network is a wise investment not only in your mental well-being but also in your physical health and longevity. Start making more friends or improving the relationships you already have. Whether you're the one getting the support or the one doling out the encouragement, you'll reap rewards.
De-stressing, like many things, requires commitment. Make yourself and your well-being a priority by being proactive about reducing your stress. Choose an activity to do and put it in your schedule, on your calendar, or make time for it as part of your daily routine. Once you master that, add in another stress-reduction practice. You can't change everything – but through simple, balanced, and mindful daily tasks, you will find that your stress is reduced bit by bit. So, don't let Stress Awareness Month pass you by without taking some steps to cut the stress in your life.
How are you celebrating Stress Awareness Month? Leave a comment to share some of your favorite stress-reducing techniques or activities.
Content Disclaimer: The information provided herein is for informational, educational and discussion purposes only and shall serve solely as a resource to be used together with your ABD professional insurance advisors in making risk management decisions. While ABD endeavors to keep the information up to date and correct, we make no representations or warranties of any kind, express or implied, about the completeness, accuracy, reliability, suitability, or availability with respect to the information contained in this document. The information provided herein does not constitute professional advice, nor does ABD provide professional advice beyond our current or prospective broker-client relationship. If you have legal, tax or financial planning questions, we advise you to contact a licensed professional.  If any actions or decisions are made based solely on the information provided herein without consultation with a licensed professional, you do so at your own risk and ABD shall have no liability resulting from such action or decisions.
---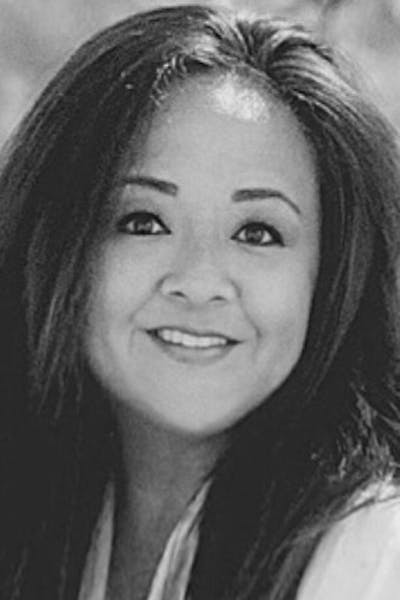 About the author
Joyce Avalo
Senior Occupational Health & Safety Analyst
As Newfront's Senior Occupational Health & Safety Analyst, Joyce provides data analysis, creates loss trend reports, and develops experience modification projections to monitor the safety ratings of our clients.
---
The information provided is of a general nature and an educational resource. It is not intended to provide advice or address the situation of any particular individual or entity. Any recipient shall be responsible for the use to which it puts this document. Newfront shall have no liability for the information provided. While care has been taken to produce this document, Newfront does not warrant, represent or guarantee the completeness, accuracy, adequacy, or fitness with respect to the information contained in this document. The information provided does not reflect new circumstances, or additional regulatory and legal changes. The issues addressed may have legal, financial, and health implications, and we recommend you speak to your legal, financial, and health advisors before acting on any of the information provided.
Keep up to date with Newfront News and Events—