Well Beyond Work: Energizing Your Workers' Compensation Program with a Focus on Employee Wellbeing
The history of establishing a workers' compensation (WC) system in the United States started during the Industrial Revolution, driven by an increased public awareness around unsafe working conditions and a need to change the way workplace injuries and deaths were compensated to injured workers and their families. In 1911, the U.S. saw the enactment of the first state-based comprehensive workers' compensation laws. By 1949, every state had enacted WC laws. Over the years, each states' workers' compensation laws and regulations have continued to evolve with newly introduced legislative bills and reforms, impacting the WC system.
Today, navigating the workers' compensation claim process can be perceived by both employers and injured workers as complex, confusing, and unfortunately for many, an unpleasant experience. In my professional risk management career, with a concentration in workers' compensation, I have looked for ways to change this perception, while achieving better claim outcomes and reduced costs. Since the mid 1990's I began introducing the idea of promoting the benefits of integrating wellness initiatives into a workers' compensation program. However, the challenge for many years was 'breaking through' a very traditional, heavily regulated WC system that operated independently from other benefit plans as well as the lack of connectedness with critical stakeholders in the WC system that can influence an employee's safety, health, and overall wellbeing.
However, in recent years, I am pleased to see progress in adopting a more holistic approach by several claim administrators working collaboratively with service providers that embrace the importance of employee wellness engagement and guidance throughout the cycle of a WC claim. I have also seen programs developed by occupational medical providers, managed care services and risk control professionals who have recognized the awards achieved by applying an expanded concept of wellness into a wider lens that focuses on a workers' total wellbeing.
ABD has been sharing our vision of an integrated workers' compensation and wellness program for many years, triggered by increasing healthcare costs, the commonality of certain disabilities across all benefit plans, and how pre-existing chronic diseases and unhealthy behaviors can directly impede the recovery of a work-related injury/illness. We recognized the importance of connecting these related and contributing factors by introducing multidisciplinary strategies into a WC program.
Our philosophy was formed by imagining an organizational culture built around inter-connected and collaborative energy centered on employee health, safety, and wellbeing. Our integrated workers' compensation and wellness service model is based on three core areas, referred to as the Circle of Care: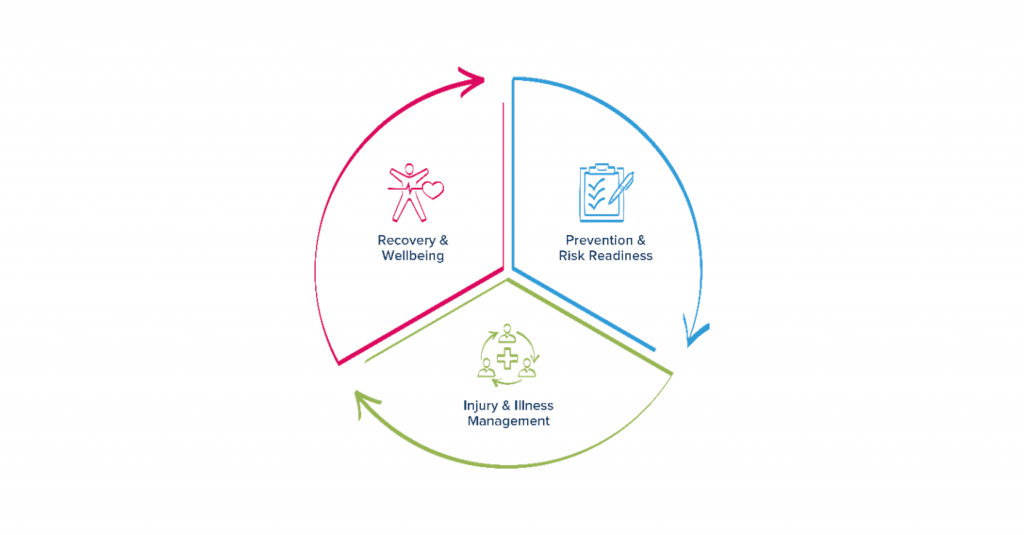 Prevention and Risk Readiness
Implementing practices and programs to mitigate injuries and illnesses before they occur, such as identifying both environmental risks and employee health assessments, ongoing training focused on safety, overall health and wellbeing and disease management of pre-existing health conditions, integrating wellness initiatives and health advocacy into injury and illness prevention programs, tracking WC and disability claim data, and written HR policies and procedures ensuring consistent programs and messaging.
Injury and Illness Management
Navigating through the WC system from initial intake to promotion of healing through quality medical care, effective cost containment measures, utilization of professional nurse case managers as health advocates, coordination of benefit plans, detailed work status reports for successful return to work/stay at work progress and the positive role of partnerships amongst all third parties engaged in a WC claim life cycle for both employees and employers.
Recovery and Wellbeing
Establishing policies, programs and support to employees returning to work to ensure optimal wellbeing post injury. Key areas include job descriptions, job analysis, vocational rehabilitation, engaging in the interactive process for reasonable accommodations, ongoing health advocacy, preventative care, and education.
To help identify potential opportunities to enhance a company's health and safety strategy, ABD's Circle of Care strategy starts with an assessment of an employers' current WC program. The assessment tool is designed as an interactive dialogue between our OH&S consultant and the employer addressing several key focus areas on policies and programs supporting employee safety and health. The results will help provide the background needed to develop a roadmap to mitigate the growing costs associated with employee health and workers' compensation claims.
As the definition of wellness continues to broaden that encompass an individual's total wellbeing, which many have defined as a person's state of happiness, satisfaction with life, fulfillment, and positive functioning. Numerous researchers have studied various dimensions of a person's state of wellbeing, that include factors beyond physical health. This includes emotional (mindfulness, mental resilience), community/social (connectedness, employee resource groups i.e., diversity and inclusion, professional development, volunteer groups), environmental (physical, natural, social spaces), intellectual (outward knowledge and understanding), occupational (career), and financial (financial security and freedom of choice). As further research on defining a person's total wellbeing continues, additional range of dimensions will likely continue to evolve.
This expansion of defining wellness may trigger employers who engage in employee self-reporting "wellness- interest" surveys to include additional questions or sections on their survey to add comments designed to have employees reflect on the various elements of wellness to gain additional insight on developing programs designed to support employees' state of wellbeing.
As I see an advanced recognition of integrating wellness into the workplace from numerous sources, including Centers for Disease Prevention and Control (CDC), National Institute for Occupational Safety & Health (NIOSH) and the Healthcare and Workers' Compensation industry, I anticipate this developing progression will continue to support promoting employee safety, health, wellbeing, and better claim outcomes.
We encourage employers to reflect on their current workers' compensation program and explore holistic approaches, resources, and strategies to effectively manage workers' compensation and healthcare costs by creating a companywide culture of employee wellbeing.
It calls to mind this quote from Thomas Edison: "The doctor of the future will give no medicines but will interest his patients in the care of the human frame, in diet, and in the causes and prevention of disease."
webpage on Total Worker Healthour Occupational Health and Safety and Workers' Compensation services.
---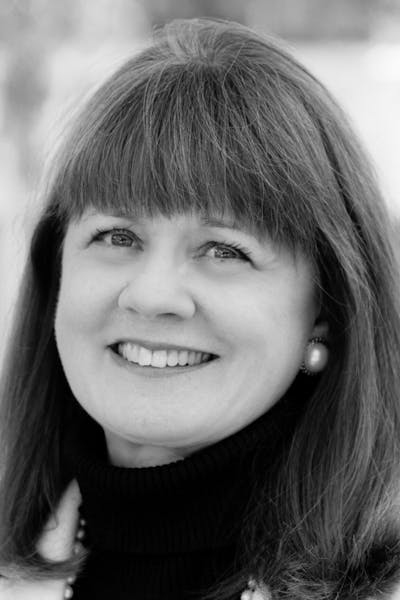 About the author
Robin Hendrickson
As Newfront's Occupational Health & Safety practice leader, Robin leads a team of experienced workers' compensation claims management, wellness initiative, and loss mitigation and strategy consultants. Robin, and her team, work with employers to reduce occupational risk exposures, implementing best practices to control claim costs, and keeping employees safe, healthy, and productive.
---
The information provided is of a general nature and an educational resource. It is not intended to provide advice or address the situation of any particular individual or entity. Any recipient shall be responsible for the use to which it puts this document. Newfront shall have no liability for the information provided. While care has been taken to produce this document, Newfront does not warrant, represent or guarantee the completeness, accuracy, adequacy, or fitness with respect to the information contained in this document. The information provided does not reflect new circumstances, or additional regulatory and legal changes. The issues addressed may have legal, financial, and health implications, and we recommend you speak to your legal, financial, and health advisors before acting on any of the information provided.
Keep up to date with Newfront News and Events—