December has arrived and for many, this will be a time to slow down, begin enjoying the holiday festivities, and spend time surrounded by loved ones. For many others, the thought of the year's end may trigger feelings of anxiety, stress, and even sadness while processing all that must be done or all that has changed over the course of 2020. Regardless of how you may be entering the season, it is important that we all take care of our emotional well-being to ensure we can thrive well beyond work and into the new year.
So, what is emotional well-being all about? Well, it underscores the ability of an individual to adapt to change and manage life stressors – both of which are integral during a normal holiday season and especially during a global pandemic. An inability to cope can take a negative toll on one's mental health and wellness over time.
Here are 5 ways to boost emotional well-being during the holidays:
Create Personal Boundaries – establishing emotional and physical space needs can help with navigating pressure from family and friends to celebrate the holidays in usual form. Boundaries are the clearly defined personal limitations one may have and if upfront about them, boundaries can eliminate surprise and confusion to others – resulting in less individual resentment and stress when it comes to safely enjoying the holidays.
Practice Mindfulness and Gratitude – a few deep breaths can connect you to the present moment, create awareness of the body, and aid in reducing mental stress and anxiety that also presents in physical form. Additionally, research has shown that over time, expressing gratitude in a journal can change our brain function and lead to greater feelings of happiness.
Think Positively – easier said than done, right? Studies suggest that reframing negative thoughts to focus on the positive can impact well-being by improving the body's immune response and overall health. If you're feeling down about canceled holiday travel plans, for example, think about the positive of saving money towards a future vacation or the peace of mind knowing you cannot possibly expose loved ones to a virus from home.
Make Time for Sleep – the mind-body connection reminds us how our physical health is linked to mental and emotional well-being. Diminished sleep is associated with several chronic conditions, brain fogginess, and negative moods and behavior. Sleep is time for our brain and body to rejuvenate. Introduce a sleep routine to ensure you receive the recommended 7-9 hours of sleep as an adult to sharpen mental clarity, better adapt to stress, and navigate challenges.
Reduce Stress – stress presents differently in everyone – it could be jaw pain, sleep disturbance, depression and more. Exercise, proper diet, and the reduction of the specific triggers with mindfulness and therapy can all enhance an individual's emotional well-being.
For employers looking to support your workforce – consider reminding your team of the mental health benefits and resources available to help with coping during stressful situations. This may include a counselor, coach, or psychotherapist – all of which are often part of the Employee Assistance Program and group medical health plans. In some cases, personal coping mechanisms are not enough, and it is key to engage outside professionals and medical providers for mental health support.
Have strategies that work for you? Leave a comment to share your own emotional well-being tips. If you would like support from ABD on how to integrate more well-being practices within your organization, reach out to a member of our OH&S team to discuss further.
References
Additional Tools
Stress and Coping: Centers for Disease Control and Prevention
Emotional Wellness Toolkit – National Institutes of Health
Content Disclaimer:  The information provided herein is for informational, educational and discussion purposes only and shall serve solely as a resource to be used together with your ABD professional insurance advisors in making risk management decisions.  While ABD endeavors to keep the information up to date and correct, we make no representations or warranties of any kind, express or implied, about the completeness, accuracy, reliability, suitability, or availability with respect to the information contained in this document.   The information provided herein does not constitute professional advice, nor does ABD provide professional advice beyond our current or prospective broker-client relationship. If you have legal, tax or financial planning questions, we advise you to contact a licensed professional.  If any actions or decisions are made based solely on the information provided herein without consultation with a licensed professional, you do so at your own risk and ABD shall have no liability resulting from such action or decisions.
---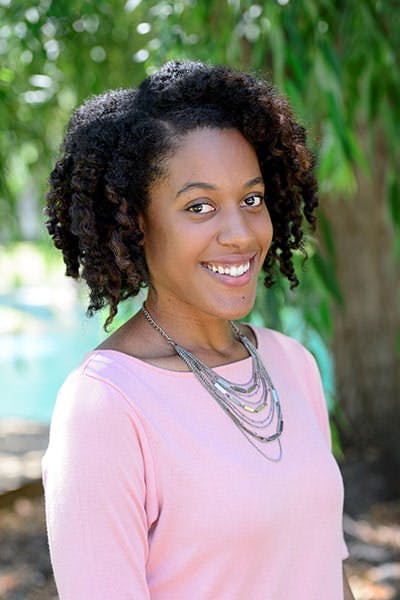 About the author
Robyn Cross
VP, Wellbeing Practice Lead
Robyn Cross is the VP, Wellbeing Practice Lead at Newfront. Robyn partners with clients across multiple industries, especially technology, to develop wellbeing program strategies and initiatives that address the unique needs of each employee population and promote holistic wellbeing.
---
The information provided is of a general nature and an educational resource. It is not intended to provide advice or address the situation of any particular individual or entity. Any recipient shall be responsible for the use to which it puts this document. Newfront shall have no liability for the information provided. While care has been taken to produce this document, Newfront does not warrant, represent or guarantee the completeness, accuracy, adequacy, or fitness with respect to the information contained in this document. The information provided does not reflect new circumstances, or additional regulatory and legal changes. The issues addressed may have legal, financial, and health implications, and we recommend you speak to your legal, financial, and health advisors before acting on any of the information provided.
Keep up to date with Newfront News and Events—