Earlier this month, ABD hosted a roundtable and panel discussion called "Conscious & Unconscious Bias in Our Lives and in the Workplace," at San Francisco's Olympic Club. The event featured leaders from academia, technology companies, nonprofits, and consulting agencies who have been champions of diversity and inclusion in their organizations and in their industries at large.
Keynote speaker Alvin Tillery, Jr., Director of the Center for the Study of Diversity and Democracy and Associate Professor of Political Science at Northwestern University, began by speaking about his experiences with racism, beginning as a child integrating his elementary school and into adulthood as one of the only black professors teaching at his university. He connected these experiences to that fact that racism and exclusion of minorities continue to have a significant impact on our communities and workplaces. He outlined his CREED Doctrine: Common Purpose, Research, Equanimity, Empathy and Deliverables. He uses his CREED as a method to tackle the pervasiveness of racial biases and structural inequality in our organizations.

Professor Tillery was later joined by panel moderator Julie Castro Abrams, Founder and CEO of How Women Lead, Anil Awasti, Senior Director of Human Resources at Edgewood Center for Children and Families, Carolyn Feinstein Edwards, former CMO of Dropbox, and Paria Rajai, Founder and CEO of ModelExpand. They discussed the concrete ways that executives and decision makers can further goals of diversity and inclusion at their companies, while emphasizing the moral and ethical reasons for making diversity a priority. They each reminded us that diversity of ethnicities, genders, cultural backgrounds and viewpoints is simply a good business practice.
"It is critical for business," said Carolyn Feinstein Edwards, citing economic studies from McKinsey & Company and PIIE that found that gender and ethnic diversity lead to significant increases in company profitability. "Diverse groups of people and diverse leadership teams get to a better result by virtue of diverse perspectives 100% of the time. Diverse companies are more innovative, more creative, significantly more admired, and significantly more profitable."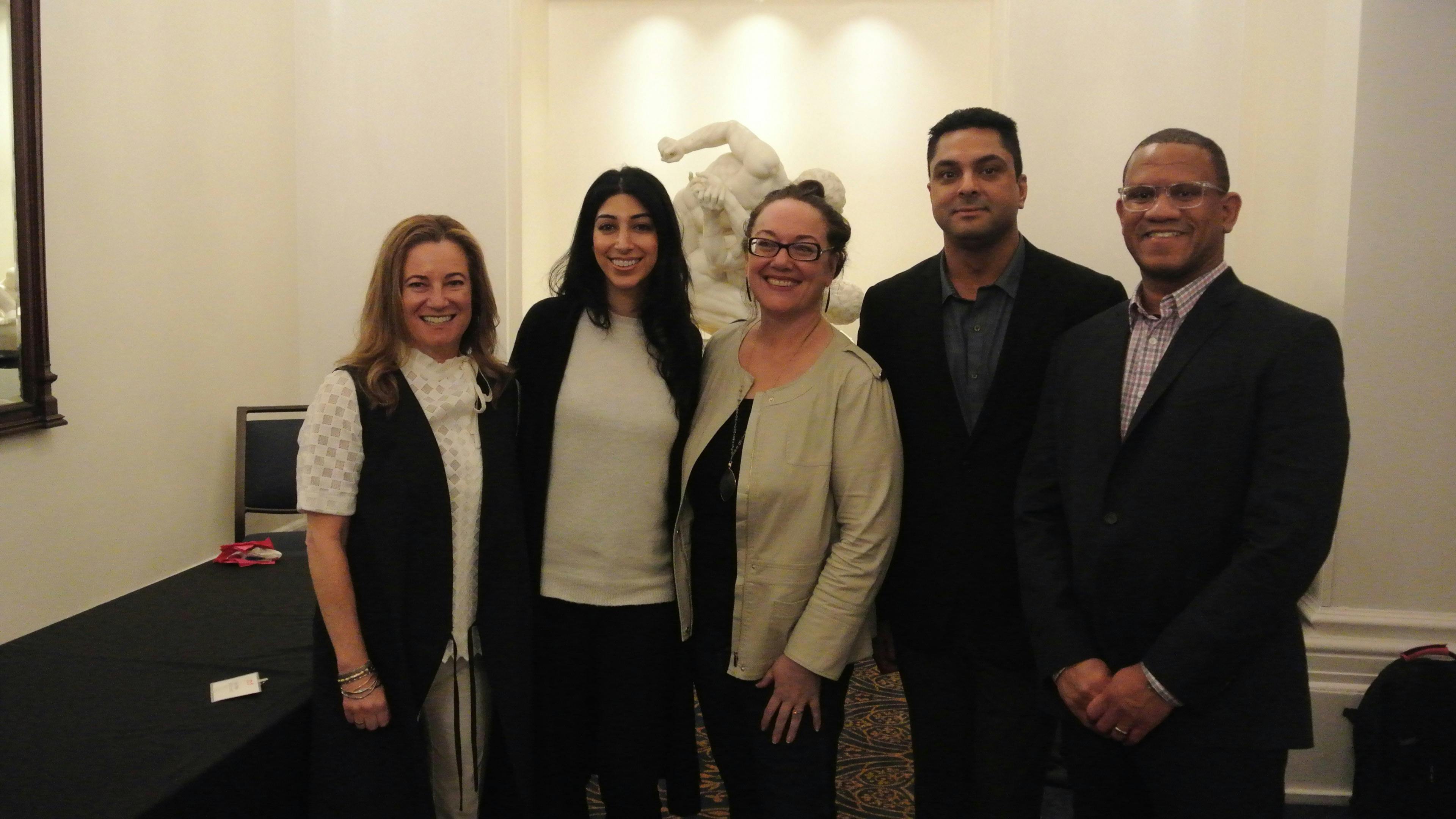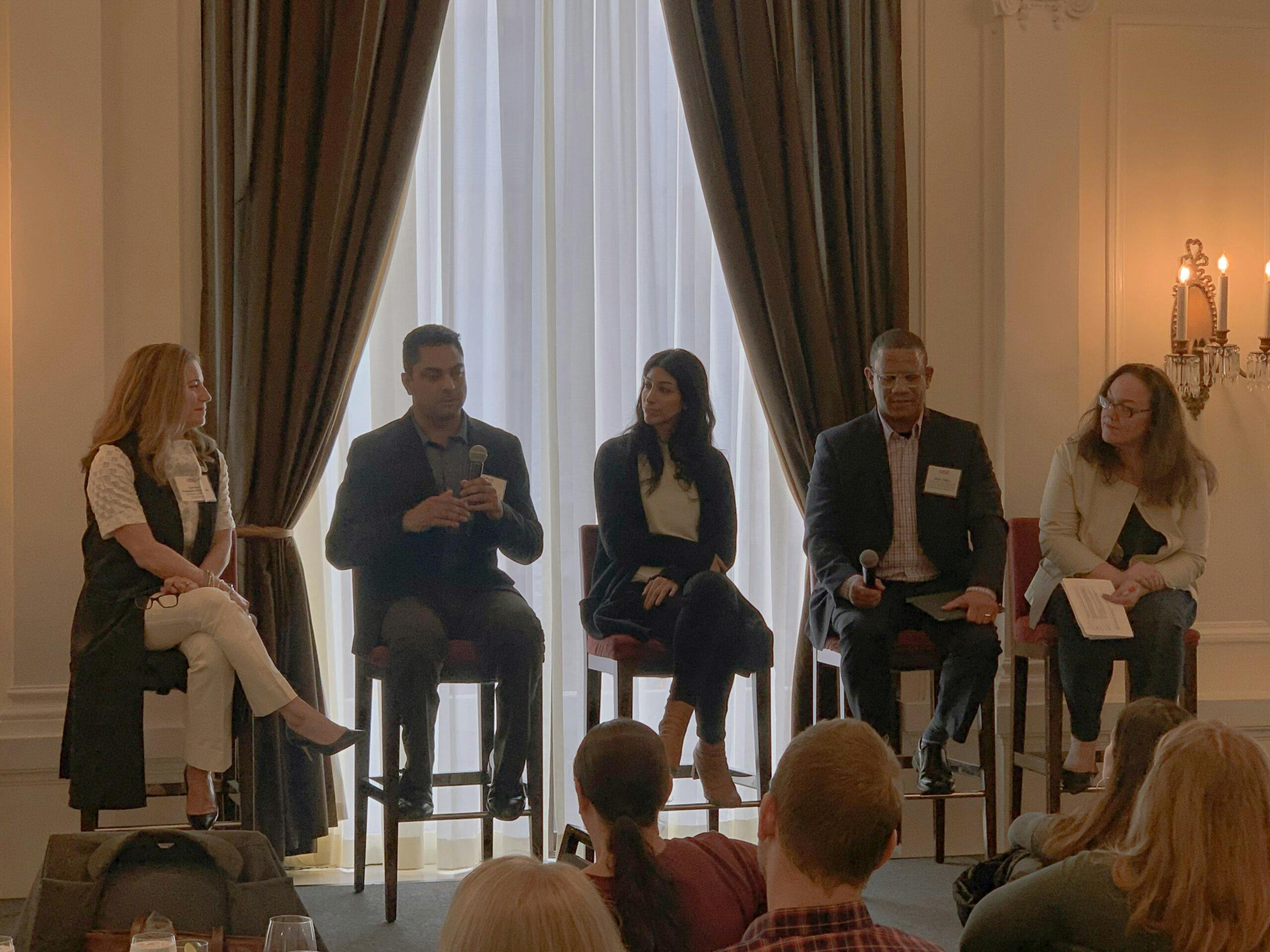 We feel very fortunate to have hosted and learned from these leaders during our Diversity and Inclusion Luncheon and Discussion. ABD is committed to making Diversity and Inclusion more than just an initiative, we're devoted to making it a part of our DNA. As we work to develop robust internal programs and plans for furthering diversity in our offices and on our teams, we hope to incorporate the advice and expertise of Professor Tillery and the other participants in the panel. We are dedicated to ensuring ABD is a diverse, inclusive, and empathetic organization that our employees are proud to work for and our clients are proud to work with.
---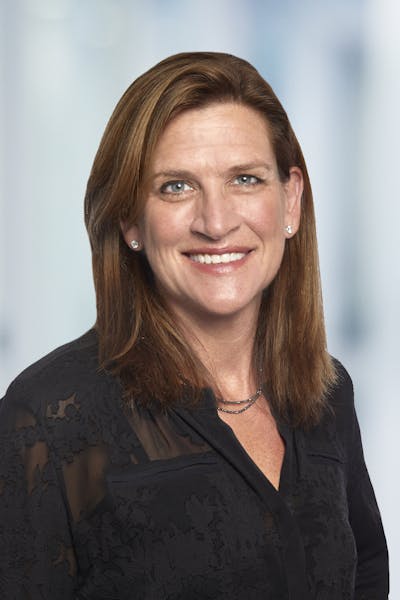 About the author
Jane Paolucci
Senior Vice President
Jane Paolucci is Senior Vice President of Marketing at Newfront. An experienced storyteller, she enjoys using her creativity to develop and deliver strategy and value-added marketing communications that inspire customers and team members to take action and achieve measurable business results.
---
The information provided is of a general nature and an educational resource. It is not intended to provide advice or address the situation of any particular individual or entity. Any recipient shall be responsible for the use to which it puts this document. Newfront shall have no liability for the information provided. While care has been taken to produce this document, Newfront does not warrant, represent or guarantee the completeness, accuracy, adequacy, or fitness with respect to the information contained in this document. The information provided does not reflect new circumstances, or additional regulatory and legal changes. The issues addressed may have legal, financial, and health implications, and we recommend you speak to your legal, financial, and health advisors before acting on any of the information provided.
Keep up to date with Newfront News and Events—