Last month was the second Mental Health Awareness Month set against the backdrop of a global pandemic. And while we are in a much different – and dare I say better – spot than we were this time last year, the significance of mental health awareness is no less profound. At ABD, we endeavor to offer resources to help our team acknowledge and address their own mental wellbeing. We framed the month with recognition of the various stages from "surviving" to "thriving" and encouraged our team to actively participate in learning and living along that spectrum.
We kicked off the month hosting Paula Davis, founder of the Stress and Resilience Institute and author of . Paula helped us think about burnout as an organization and rather than focusing entirely on an individual's symptoms, shifting our attention to the causes of burnout, and embracing a systemic, holistic solution.
She shared the symptoms of burnout (e.g., chronic exhaustion, cynicism, and inefficacy) and the cause as an imbalance between certain job demands and job resources. The antidote, according to Davis, is to create thriving and resilient teams. Davis recommended creating a culture of resilience by keeping teams aware of tangible and intangible resources at their disposal; actively inviting teams to contribute new ideas; and constantly keeping teams informed.
We wrapped up the month with Dr. Eric Potterat, a clinical and sports psychologist and retired U.S. Navy Commander considered one of the leading experts in high performance psychology, performance optimization, and teamwork under pressure. Dr. Potterat shared the value of self-awareness and revealed stress mitigation methods for high-pressure working environments. He also shared invaluable practical tips to both understanding and learning the characteristics that contribute to higher productivity and more consistent success, and ultimately excellence.
We heard many "nuggets" from both professionals that can help individuals and organizations create a mental wellbeing and success strategy. A few we loved:
Mental strength is the ability to control the human stress response and it can be learned, practiced, and improved.
Beware of catastrophizing events that have not happened.
Write down your goals, whether long-term or simply how you mean to end one day and start the next.
Find balance with work, relationships, health, and spirituality and use self-affirmation as a positive feedback cycle.
Mental wellbeing is a journey for everyone, and everyone takes a different path along that journey.
We thank Paula Davis and Dr. Eric Potterat for taking the time to share their wisdom and guidance and help ABD be a better team for our clients, colleagues, and the community.
---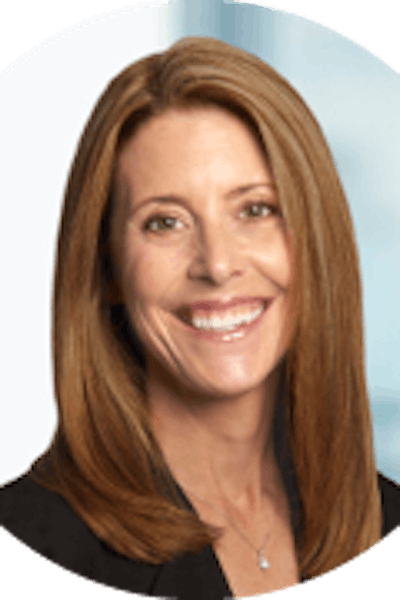 About the author
Amy Steadman
Chief People Officer
Amy Steadman is the Chief People Officer at Newfront, encouraging every employee to fill their buckets of Work, Love, and Play their way.
---
The information provided is of a general nature and an educational resource. It is not intended to provide advice or address the situation of any particular individual or entity. Any recipient shall be responsible for the use to which it puts this document. Newfront shall have no liability for the information provided. While care has been taken to produce this document, Newfront does not warrant, represent or guarantee the completeness, accuracy, adequacy, or fitness with respect to the information contained in this document. The information provided does not reflect new circumstances, or additional regulatory and legal changes. The issues addressed may have legal, financial, and health implications, and we recommend you speak to your legal, financial, and health advisors before acting on any of the information provided.
Keep up to date with Newfront News and Events—