Thanksgiving is right around the corner, and so is the stressful holiday season. Black Friday, Cyber Monday, Small Business Saturday, how does anyone make to January with any money left over in their checking account? The holidays can trigger a lot of anxiety around money, when all we really want is peace and joy. Believe it or not, the solution to finding financial bliss during the holiday season is simple, and it comes from the latest buzzword in personal finance.
What is Financial Wellness?
The concept of Financial Wellness or Wellbeing has become a buzzword in the business world, and there are many ways to define financial wellness. Simply put, having financial wellness is feeling confident and knowledgeable about your personal finances. Here at ABD, we see cultivating a state of financial wellness as a 3-step process. If you can focus on building awareness, developing understanding and taking action with your finances this holiday season, you'll be a lot closer to a state of personal finance tranquility as 2018 comes to a close.
Build Awareness
The first step towards feeling stress-free with your holiday is to become more conscious about your current financial situation. Do a quick check of your cash flow to make sure you know how much you can comfortably spend on loved ones, traveling, and all those fun holiday parties. You can calculate your discretionary funds by looking at your paystubs for the month and subtracting your necessary expenses like rent, insurance and groceries. Or you can download a budgeting app that calculates it all for you like Personal Capital or Mint. If you can quantify what kind of money you have left over at the end of each month, it will be easier to decide later how much you can reasonably spend this holiday season. With a basic awareness of your cash flow in mind, you can now feel at ease when saying "yes!" to those fancier presents or extra cocktails during the holidays, knowing you won't be spending beyond your means.
Develop Understanding
Once you have a better sense of how much money you can spend over the holidays, make sure you know what kind of impact over or under spending will have on your financial situation over all. It's easy to whip out your credit card and tell yourself, "the more you buy, the more you save!" as you take advantage of doorbuster deals and other can't-miss sales. Nevertheless, you should be wary of how risky amounting credit card debt can be. With the average credit card APR at 17.14 percent, any amount in your credit card balance that rolls into the next month could increase dramatically in a short time period. Most experts recommend you only spend on your credit card on what you can afford to pay off in cash. Sticking to a spending limit this holiday season can help you avoid risky credit card expense that might make this winter feel more stressful than calm.
Additionally, if you already have money left over after your holiday spending, you can find positive ways to reward yourself by making those extra dollars work for you. Aside from building an emergency fund in a traditional bank account, you can also focus on contributing towards your retirement or even paying off any other debt you may have. It's important to know that your dollars do you the most good if they're paying off your balance in full each month, or helping you save for the future.
Take Action
After you've taken a good look at what's reasonable to budget out for your holiday purchases with the benefits of spending wisely in mind, go ahead and take action! If you want to set aside more cash for the next few months, see if you can hack your spending habits in different parts of your life. Make coffee at home and avoid buying holiday lattes. Eat out just on the weekend for the next couple months and prep homemade meals to take to the office. Check your budgeting app for advice on where you can cut back spending- both Mint and Personal Capital have built-in budgeting tools. Choosing your next step will come more naturally when you have a clear sense of your cash flow, and a reasonable idea of how much you want to spend during the next few months.
Everyone deserves to go in to the holiday season focused on friends, family and relaxation- instead of bills and dollar signs. Use your new awareness of your cash flow to make the best decisions for you. Now you can not only shower your loved ones with gifts this year- but also carry along the spirit of financial wellness!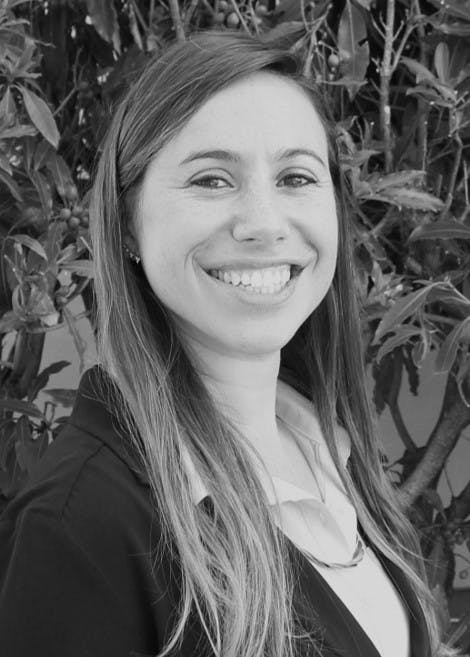 Emily Juarez
Financial Wellness Specialist
emily.juarez@theabdteam.com
The information provided is of a general nature and an educational resource. It is not intended to provide advice or address the situation of any particular individual or entity. Any recipient shall be responsible for the use to which it puts this document. Newfront shall have no liability for the information provided. While care has been taken to produce this document, Newfront does not warrant, represent or guarantee the completeness, accuracy, adequacy, or fitness with respect to the information contained in this document. The information provided does not reflect new circumstances, or additional regulatory and legal changes. The issues addressed may have legal, financial, and health implications, and we recommend you speak to your legal, financial, and health advisors before acting on any of the information provided.
Keep up to date with Newfront News and Events—