Fastest Growing Private Companies: What you should know about expansion to the UK, Part IV
Fastest Growing Private Companies: What you should know about expansion to the UK, Part IV Expanding across the globe is an important growth strategy for many companies – and the United Kingdom is a highly desirable place for businesses to pursue new opportunities. Unfortunately, it isn't quite as easy as opening up an office; every region has it's own set of challenges, and the UK is no exception. To support a successful expansion, human resources must address several key issues. Don't wait until your CFO announces he's just hired new people in UK – prepare now so that you'll be ready. That day might come sooner than you think. Let's look at two areas you need to consider: Employee Benefits, and Property and Casualty. The choices you make in each area depend on a number of factors, such as:
Your industry
Your overall size
What types of employees you are hiring
Your long-term expansion strategy
Your company's benefit philosophy
As we discuss some of the options below, remember that what you decide will be influenced by all of the factors above, and more. Four Options for Employee Benefits in the UK There are four main ways to offer benefits to employees in the UK. Here is a broad look at each one, and the pros and cons associated with them.
When an employer opts to provide employees with cash in lieu of benefits. Pros
Easy to manage
Easy to facilitate after initial set-up
Cons
Not tax efficient if there are potential tax breaks for the employer or employee (varies by benefit)
No guarantee that recipients will use the money to purchase private medical insurance, income protection or life assurance
When an employer asks employees to secure their own benefits, and reimburses them for costs incurred. Pros
Guarantees employee is obtaining benefits
Cons
May or may not be tax efficient, depending on type of benefit and whether or not the benefit is eligible for any tax relief
May not give employer control over the level of benefit or plan design
May be cumbersome to administer, obtain, and pay invoices
Possibility of managing multiple plans (e.g. several policies per employee)
When an employer secures a local policy in the employee's country. Pros
Employer-controlled plan design
Employer/employee could be eligible for any available tax breaks
Medical underwriting may be waived by a population large enough for a group plan (i.e. Medical History Disregard private medical plans and higher free-cover limits for income protection and life assurance policies)
Cons
Benefit plan set-up takes time and money to setup and manage
Global Insurance Products
When an employer secures a global policy that covers all employees regardless of locale. Pros
Employer controls benefit plan design
Potential for multiple plan designs
Easy to administer and enroll employees and dependents
No medical underwriting for groups larger than 20 employees across any number of countries. (i.e., 1 employee each in 20 countries – typically, this would be 20 individual plans).
Cons
Generally not tax efficient
May or may not be admitted insurance
Generally more expensive
Property + Casualty Considerations in the UK While non-admitted is permitted in the United Kingdom, coverages such as Employers Liability and motor third party liability are compulsory, and must be purchased by law. Depending on your exposure, you may also want to consider other coverages. For example, because the UK is a major international hub, it is also a target for terrorism. The UK Terrorism pool will cover any property and business interruption losses resulting from terrorism. But in order to access the local Terrorism pool, a local property policy must be in place. This is just one of several things to consider on a local level. Your needs are unique Keep in mind that every situation is different. Depending on your company's goals and appetite for risk, you'll want to consider a number of factors before making a decision. Before you start doing business in the UK, you will want your broker to thoroughly evaluate all potential exposures in order to put a comprehensive insurance program in place. This post is meant as a set of general guidelines to help you start thinking in the right direction. We at ABD would be happy to meet with you to provide additional guidance on how you can expand in the UK – or any other country – in a way that makes sense for your company. Understanding the balance between risks and rewards is our specialty, so let us know how we can help.
---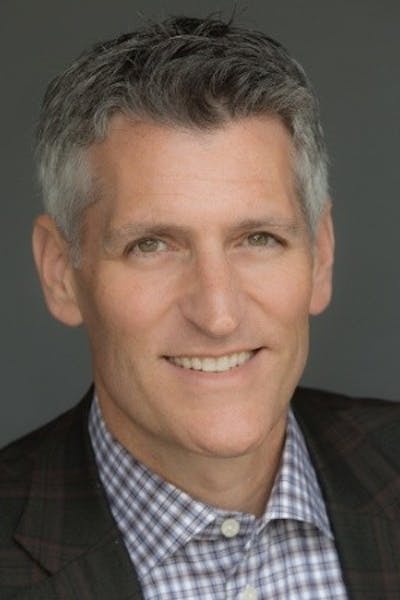 About the author
Kurt de Grosz
Executive Chairman
Kurt de Grosz is the Executive Chairman of Newfront. Specializing in team building, brand development, innovation, and customer acquisition, Kurt believes Newfront's people, ethos, and core values will build the next great independent insurance brokerage operation.
---
The information provided is of a general nature and an educational resource. It is not intended to provide advice or address the situation of any particular individual or entity. Any recipient shall be responsible for the use to which it puts this document. Newfront shall have no liability for the information provided. While care has been taken to produce this document, Newfront does not warrant, represent or guarantee the completeness, accuracy, adequacy, or fitness with respect to the information contained in this document. The information provided does not reflect new circumstances, or additional regulatory and legal changes. The issues addressed may have legal, financial, and health implications, and we recommend you speak to your legal, financial, and health advisors before acting on any of the information provided.
Keep up to date with Newfront News and Events—