ABD Insurance and Financial Services is honored to be the local host, as a WBN member partner, at this year's Worldwide Broker Network Owners Conference in San Francisco.  The event will take place from Wednesday, April 17 to Saturday, April 20 at the Ritz Carlton Hotel.
 As a member of the Worldwide Broker Network (WBN), ABD has expanded its reach around the world and solidified its international capabilities.  All WBN members demonstrate the highest standards of quality, service and professionalism in their business.
 "We're pleased to be a WBN member," said Brian Hetherington, CEO and Co-Chairman of ABD Insurance & Financial Services. "The personal approach to service and long-term relationships that ABD clients know and value is also a founding principal of WBN."
 "The strong working interaction with our many global partners, spanning over 20 years, crosses any border, works in any country, and brings consistent services to our international clients. WBN helps bring our vision to the world," said Kurt de Grosz, President and Co-Chairman, of ABD.
 Every WBN member firm must be committed to maintaining the highest levels of broker expertise, at all times, and they are required to be experienced and respected brokers and consultants in their local business communities. 
 WBN members agree to maintain an international desk with English speaking staff, well-versed in international insurance coverage and current issues specific to their home country.  Members agree to respond to a WBN Member or Client within 24 hours.  ABD, in turn, has invested significant resources training its global account executives to coordinate their clients' needs and strategies throughout this global network.
 ABD and its WBN partners around the globe welcome the opportunity to provide insurance solutions for multi-national clients, whether there is just one or there are hundreds of local nationals.  We are fully versed in the challenges that exist and are ramping up to handle the emerging complexities of a global marketplace.  For example, in Singapore, our WBN broker has arranged for group plans to be available with just two employees. In Australia, where the group requirement is 10 employees, our WBN broker has reached an agreement with two insurers who offer favorable underwriting terms for individual policies.  When the numbers grow to qualify for Group Coverage, we then establish a Group Insurance Plan.  These are just a couple of examples demonstrating the local market leverage of the WBN members.
 In advance of the conference, on Tuesday, April 16, ABD will host a private event for clients and guests to learn more about global topics in Employee Benefits and Property & Casualty.  Topics will include:
Multi-National Pooling – How does it work and should your company review your approach?
Wellness Strategies – Does your company have a plan for a global workforce?
Global Expansion – How do you remain compliant with differing insurance regulations in various countries?
Demystifying Coverage Differences Across Regional Borders
More than 200 attendees have registered for the WBN event, which officially starts on Wednesday, April 17, and will focus on the most relevant Property & Casualty, Employee Benefit, and Global Business topics throughout the world today.
 The WBN Insurance Carrier partners who participate on a global basis include: AIG, Chubb, Travelers, Zurich, Navigators, Prudential, RSA, Lloyds of London, CNA, XL, Allianz, AEGON, C.V. Starr, One Beacon, MetLife, Aetna, Cigna, Insurope, and VSP.
The featured speaker is Global Veteran, Mr. Thomas Motamed, President and Chief Executive Officer, CNA Companies, who will open the event.
ABD Insurance and Financial Services
Headquartered in San Mateo, with offices in San Francisco, Redwood City and San Jose, ABD is an insurance consulting collective with more than 75 years of history in the insurance industry. ABD has over 115 dedicated professionals, many of them nationally recognized as among the best and the brightest in the insurance industry.  We provide individuals and businesses with consulting in the disciplines of Employee Benefit programs, 401k services, Wellness, Risk Management, Property & Casualty insurance, Directors & Officers insurance, and Personal Insurance. To learn more visit www.theABDteam.com.
The Worldwide Broker Network is the largest, fully integrated international network of independent insurance brokers and Employee Benefits consultants.  The WBN has offices in over 100 countries and generates premiums in excess of 28 Billion US dollars.  

Media Contacts:
Charles Goodyear
(415) 402-0222 or (415) 265-1545
Diana Lipka, Director Member Services, Worldwide Broker Network
+1 (650) 341-1605
---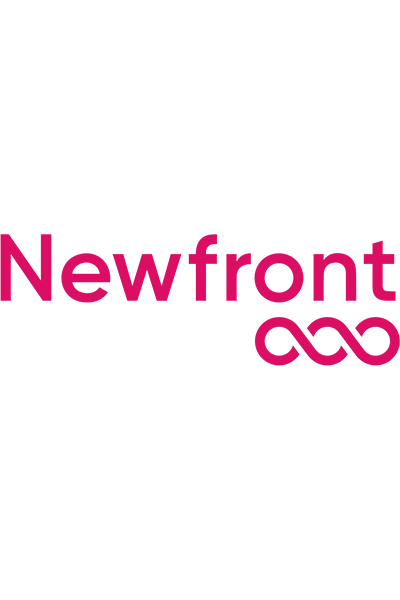 About the author
Newfront
A Better Day Starts Here
Newfront is transforming the delivery of risk management, employee experience, insurance, and retirement solutions by building the modern insurance platform. Transparent data delivered real-time translates into a lower total cost of risk and greater insights. Newfront makes insurance work for you.
---
The information provided is of a general nature and an educational resource. It is not intended to provide advice or address the situation of any particular individual or entity. Any recipient shall be responsible for the use to which it puts this document. Newfront shall have no liability for the information provided. While care has been taken to produce this document, Newfront does not warrant, represent or guarantee the completeness, accuracy, adequacy, or fitness with respect to the information contained in this document. The information provided does not reflect new circumstances, or additional regulatory and legal changes. The issues addressed may have legal, financial, and health implications, and we recommend you speak to your legal, financial, and health advisors before acting on any of the information provided.
Keep up to date with Newfront News and Events—