As ABD continues to grow, we are excited to bring on more exceptional talent to the team. As part of ABD's focus to earn our clients' business every day – we continue to invest in resources to surpass their expectations.  We seek to be nimble, innovative, and better than our competition.   Hiring exceptional people is the first step to delighting our clients, again and again.
Jane Paolucci, Vice President of Marketing
Experience: Innovative and creative marketing leader with 20+ years of experience in marketing communications, corporate strategy, demand generation and product development.
Work: Sitecore, McKesson, E2open, Coremetrics, Siebel Systems, Amdocs and Remedy. Volunteering for Schools of the Sacred Heart.
Love: Incredible husband, darling daughter, charming sons and our huge family. Sunsets over the Golden Gate Bridge, all genres of music, and fresh flowers every day. Innovative technology and its role in revolutionizing the way we work, love and play.
Play: Early morning runs. Long hikes. Entertaining. Fabulous restaurants. Witty banter with friends. Festive holidays. Exotic travels. Spring breaks in Tulum. Living wholeheartedly.
Nina Siegel, Desktop Publisher
Over 10 years of marketing/design within start-ups as well as Fortune 500 Companies. Combining my creative background with Brand Management experience, I offer a very unique perspective to every project.
Work: Well Fargo Insurance, SAFE Credit Union, DooVinci, Inc., Sansome Street Advisors
Love: Music, laughing, friends/family, dogs, yoga, beach and pizza! Go Giants! 🙂
Play: Yoga, running, traveling, and exploring.
Paige Kavanaugh, Human Resources Generalist
Experience: Over 6 years of experience in HR and Marketing delivering exceptional customer and professional service. I graduated in 2010 from Northern Kentucky University with my BA in Public Relations and a concentration in Marketing.
Work: Procter & Gamble, Over-the-Rhine Chamber of Commerce, Fifth Third Processing Solutions, Procter & Gamble, The ABD Team!
Love: My parents and younger sister are my heart. I've been blessed with amazing extended family, friends and my sorority sisters who are very important in my life as well.
Play: Beaches, traveling, wine tasting, dog sitting, event planning, books and retail therapy bring me immense joy!
Bryan Trieu, Accounting Representative
Work: University of California, Berkeley. Interior Motions, Inc. The ABD Team.
Love: My mom and dad, my sister, Christina, and my friends!
Play: Tennis, Basketball, Fitness, Concerts and Music Festivals, Spending time with family and friends
Megan Coen, Lead Employee Benefits Systems Consultant
8 years of experience in Human Resources, Benefits, and HR Technologies
Work: Undergraduate UC Davis, MBA San Jose State, The Bauman Group, KANA Software, Verint, The ABD Team!
Love: Friends who become my chosen family, my partner Chris.
Play: Geeky TV shows, board games, and as much time with good friends as possible.  Preferably while exploring a new city and discovering fantastic places to eat!
Nomi Ingram, Employee Benefits Account Coordinator
One year in Employee Benefits and many years in an assortment of other customer service roles.
Work: CSU Chico, Easter Seals Bay Area, Crystal & Company and now The ABD Team!
Love: My pup Nugget, fiancé Will and our friends and family.
Play: Recently I have become completely fascinated with succulents and have gone from a total black thumb to having our entire apartment over run with them.  Some other hobbies include brunch, yoga and cheering on the World Champion SF Giants!
Carmen Garza, Employee Benefits Account Manager
over 19 years insurance industry experience. I am coming from 5 years of experience with a number of the large international broker/consulting companies working with, individual and small groups to mid-size clients.
Work: International Missionary Studies, CBIZ/CMG Consulting, Aon, A.J. Gallagher, Andreini & Company with focus on small to midsize market in the Bay Area
Love: My sister, nieces & nephews, an incredible family and wonderful friends
Play: Enjoy reading, moves, live events and bike riding on the Bay Trail on bright sunny days. Am a Star Trek fan since my youth and enjoy comic and sci-fi conventions.
Eddie Gow, Global Benefits Account Manager
Experience: Graduated from SFSU with majors in Decision Sciences and Corporate Finance. I'm GBA certified from IFEBP and have six years of employee benefit experience. Throughout this time I've worked on captives, public entities and small-midsized groups. Super excited to work with Ed and support our client's international needs.
Work: Andreini & Company, Alliant Insurance, Burnham Benefits, The ABD Team!
Love: My daughter Lizzie and my wife Michelle.
Play: DIY projects, talk radio, bowling, SF Giants and 49ers.
Mike Winstanley, Executive Protection Services Account Assistant
Experience: 12 years of insurance experience.
Work: I was with AIG for four years in the Risk Management Group. I was involved with most operations of the Service Center from Customer Service to internal assignments. Moved over to the financing world of Imperial PFS for the past eight years.
Love: My girlfriend of 15 years Yvette and our two cats Maximillian & Miriya
Play: Originally from San Diego, I have no problems defending my love for all things Padres while simultaneously routing for the Oakland Athletics to get my live baseball fix. I'm still on the search for a good Carne Asada burrito in the Bay Area. Craft beer aficionado.
Gardner Jones, Property & Casualty Assistant Vice President and Producer
Experience: Joining The ABD Team after spending two and half years as a Property & Casualty Producer and Client Executive at Marsh & McLennan. Prior to Marsh, I spent over six years with Thomson Reuters advising and designing solutions for publically traded clients in their market and investor strategies, as well as navigating the evolving SEC compliance/disclosure requirements.
Work: Thomson Reuters, Marsh & McLennan, The ABD Team!
Love: My incredible wife, rock star family and friends, timely sarcasm, any kind of travel, and general discovery (restaurants, cities, you name it…)
Play: Golf trips, gardening, the entire process of BBQing, long weekends in Ojai, among other thing
ABD Insurance & Financial Services
We are the ABD Team. Our 155 risk and reward advisors are dedicated to helping you understand the relationship between risks and rewards—so that you can strike the right balance to achieve your goals. We partner with organizations of all sizes to help them develop strategies and tactics that fit their unique culture, taking care of the details so that they can stay focused on building success.  
Headquartered in San Mateo, with offices in San Francisco, San Jose, and Walnut Creek, ABD has a history that spans over 75 years. Many of our risk and reward advisors have been recognized as the best and the brightest in the insurance and financial services industries. Our practice areas include Employee Benefits, Retirement Services, Property & Casualty, Executive Protection, Private Client Services, and more.  To learn more, visit: www.theABDteam.com
---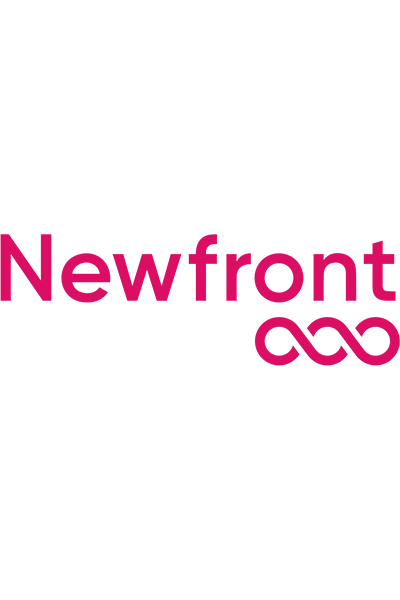 About the author
Newfront
A Better Day Starts Here
Newfront is transforming the delivery of risk management, employee experience, insurance, and retirement solutions by building the modern insurance platform. Transparent data delivered real-time translates into a lower total cost of risk and greater insights. Newfront makes insurance work for you.
---
The information provided is of a general nature and an educational resource. It is not intended to provide advice or address the situation of any particular individual or entity. Any recipient shall be responsible for the use to which it puts this document. Newfront shall have no liability for the information provided. While care has been taken to produce this document, Newfront does not warrant, represent or guarantee the completeness, accuracy, adequacy, or fitness with respect to the information contained in this document. The information provided does not reflect new circumstances, or additional regulatory and legal changes. The issues addressed may have legal, financial, and health implications, and we recommend you speak to your legal, financial, and health advisors before acting on any of the information provided.
Keep up to date with Newfront News and Events—