ABD Insurance & Financial Services, Inc. has been selected as one of the Best Places to Work in the San Francisco Bay area, by the San Francisco Business Times and the Silicon Valley Business Journal.  The 2013 Best Places to Work project involved surveying employees in Bay Area companies to find those companies whose employees gave them the highest ratings.
The ABD Team has been working around the clock to exceed client  expectations and provide superior levels of service. Our employees are able to provide white-glove client service thanks to a work environment at ABD that recognizes dedication, supports creativity and innovation, encourages work/life balance, and mixes in a fun-factor as well.
ABD employees happily shared why they believe ABD is one of the best places to work in the Bay Area.
"At ABD we share the heart and passion that clients find at start-ups, while having the talent of people with 25 years of experience.  This team is exceptional."
Ruben D. Reyes
Assistant Vice President, Lead Benefits Counsel
"Whether at work or at play, we demonstrate who we are as individuals and as members of the larger ABD team.  We share a similar commitment to our core values of trust, respect, excellence, authenticity and humor."
Robin Hendrickson
Senior Vice President, Claims and Risk Control Practice Leader
"I like working at ABD because we are totally encouraged and supported, in our desire to think outside the box, in support of solutions for our clients."
 Cris Christensen
Senior Claims Consultant, Executive Protection Services Group
"You know you're working at the right place when you wake up in the morning before the alarm goes off and it wasn't due to worry, but due to excitement to get back to what you were working on the day before. Seriously, you count your lucky stars when you find a place where you get to work with top-notch individuals; where you are encouraged to be innovative; and you really feel part of a team that is doing cutting-edge work in the industry."
Jennifer Conley RN, RD, MS, PHN
Vice President & Wellness Director
"ABD is a fun place to work and genuinely cares about its employees.  ABD empowers me to learn, grow and think outside the box."
Karen Hooper
Assistant Vice President, Sr. Account Executive
"ABD's culture represents the 'best of the best' working towards a common goal – to serve our clients. The company rewards innovation, continues to encourage employees to reach their full potential as insurance/risk professionals and, even more so as people.  And we even have a little fun along the way…."
Tom Whitenight
Senior Vice President & Founding Principal
 "I just started working for ABD in January, and I already feel like part of the ABD Family! Everyone is so helpful, enthusiastic and fun to work with. From birthdays, farewells and accomplishments… we are all included. It is no surprise to me that ABD has been recognized as such a wonderful place to work."
Doreen Stern
Client Service Representative
ABD Insurance and Financial Services
Headquartered in San Mateo, with offices in San Francisco, Redwood City and San Jose, ABD is a collective with more than 75 years of history in the insurance industry. ABD has 115 dedicated professionals, many of them recognized as the best and the brightest in the insurance industry. We provide companies with Employee Benefits, 401k Consulting, Property & Casualty, Wellness, Directors & Officers insurance, and other products.
To learn more visit www.theABDteam.com.
Media Contact:
Charles Goodyear
(415) 402-0222 or (415) 265-1545
Charlie@goodyearpeterson.com
---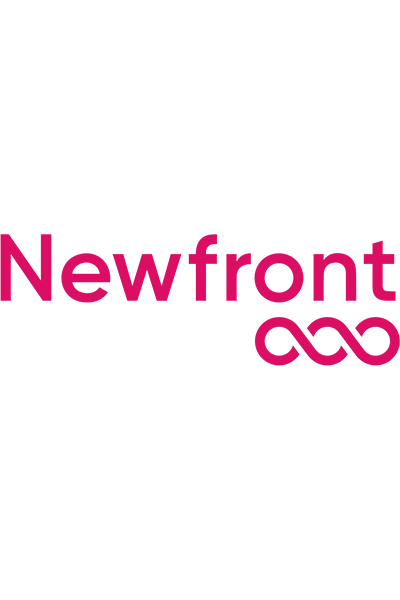 About the author
Newfront
A Better Day Starts Here
Newfront is transforming the delivery of risk management, employee experience, insurance, and retirement solutions by building the modern insurance platform. Transparent data delivered real-time translates into a lower total cost of risk and greater insights. Newfront makes insurance work for you.
---
The information provided is of a general nature and an educational resource. It is not intended to provide advice or address the situation of any particular individual or entity. Any recipient shall be responsible for the use to which it puts this document. Newfront shall have no liability for the information provided. While care has been taken to produce this document, Newfront does not warrant, represent or guarantee the completeness, accuracy, adequacy, or fitness with respect to the information contained in this document. The information provided does not reflect new circumstances, or additional regulatory and legal changes. The issues addressed may have legal, financial, and health implications, and we recommend you speak to your legal, financial, and health advisors before acting on any of the information provided.
Keep up to date with Newfront News and Events—