SAN MATEO, California – ABD Insurance and Financial Services (ABD) announced today the launch of the ABD Exchange, its new online health insurance marketplace and benefits shopping platform for fast growing technology and bio-tech companies. The ABD Exchange provides benchmarked plans, an integrated and industry-leading technology platform, and an exceptional team to help businesses scale efficiently.
Over the past three years, ABD has helped more than 600 companies evaluate risks and secure the appropriate benefits program tailored to each company's culture and requirements. The company designed the ABD Exchange for technology and bio-tech businesses who want to offer employees the very best health benefits at a competitive price. In partnership with Plansource, the ABD Exchange is built on a proven, cloud-based platform trusted by more than 8,000 companies, used by more than 3.5 million people, and with more than 12,000 data connections to carriers and third party systems nationwide.
"We recognize that keeping people healthy, happy and motivated is the key to success. However, with the high cost of benefits and reduction of coverage, companies often struggle to attract and retain the talent they need to grow," said Darren Brown, EVP and Founding Principal for ABD Insurance and Financial Services. "We are committed to helping our clients offer competitive plans, best-in-class technology, and ABD's exceptional service to their employees. With the ABD Exchange, our team does the hard work of finding the right providers and plans, freeing our clients to focus on their talent, business and growth strategies."
Providing benefits through ABD Exchange enables companies to control costs while allowing employees to choose from a variety of quality health care plans. ABD Exchange provides:Convenience: Benchmarked above industry standards, the ABD Exchange offers an exclusive bio-tech and technology pool with providers including Blue Shield of California, Kaiser Permanente, and MetLife. A variety of Medical, Dental, Vision, Life, and Disability plans are available that enable companies to stay competitive while saving time and money. It also offers turnkey services and programs such as FSA & HSA Administration, COBRA, Commuter Benefits, Wellness Programs, and Travel Assistance. At no additional costs, clients can also choose to offer One Medical, Identity Theft Protection, and Legal Assistance.
Simplicity: Integrated, scalable, and straightforward, the ABD Exchange platform allows employees to shop for plans, enroll, and manage benefits from one application. Benefits administration and open enrollment are easy, and HR administrators benefit from consolidated billing and simple HRIS and payroll integration. Employees can compare multiple plan benefits, premiums, and networks side by side and leverage decision support to enroll in the best program for their unique needs. And, this world-class technology comes at no extra charge.
Powerful: The ABD Exchange is supported by an expert team dedicated to helping its clients through implementation and providing ongoing support. Concierge level services include compliance and HR support, customized communications, wellness programs, benchmarking, claim and network analysis, support for global expansion, and more ensure that companies have the resources they need to scale painlessly.
"Private exchanges represent the evolution of benefits administration and online enrollment enabled by advancements in technology," said Kurt de Grosz, President and Co-Chairman, ABD Insurance and Financial Services. "Our vision with the ABD Exchange is to provide health plan choice, new benefit offerings, education, decision support, 24/7 access, mobile access from any device – all delivered through powerful technology at no cost –that dramatically improve the employee experience and result in happy, engaged team members and increased productivity."
Visit the ABD Exchange to learn more about how the convenience, simplicity and power of the ABD Exchange can deliver results for you.
ABD Insurance & Financial Services
We are the ABD Team. Our 180 risk and reward advisors are dedicated to helping you understand the relationship between risks and rewards – so you can strike the right balance to achieve your goals.We partner with organizations of all sizesto help them develop strategies and tactics that fit their unique cultures, taking care of the details so they can stay focused on building success.
Headquartered in San Mateo, with offices in San Francisco, San Jose, and Walnut Creek, ABD has a history that spans over 75 years. Many of ourrisk and reward advisors have beenrecognized as the best and the brightest in the insurance and financial services industries. Our practice areas include Employee Benefits, Retirement Services, Property & Casualty, Executive Protection, Private Client Services, and more.To learn more, visit: www.theABDteam.com
PlanSource
PlanSource provides the industry's most flexible and extensible health exchange and benefits engagement platform in the cloud. More than 8000 employers and 3.5 million consumers use the PlanSource Platform for benefits shopping, enrollment, billing and ongoing administration. PlanSource partners with leading insurance carriers, brokers and government entities to provide both exchange and non-exchange solutions to companies of all sizes. PlanSource – One Source. Many Benefits. Learn more at www.plansource.com.
---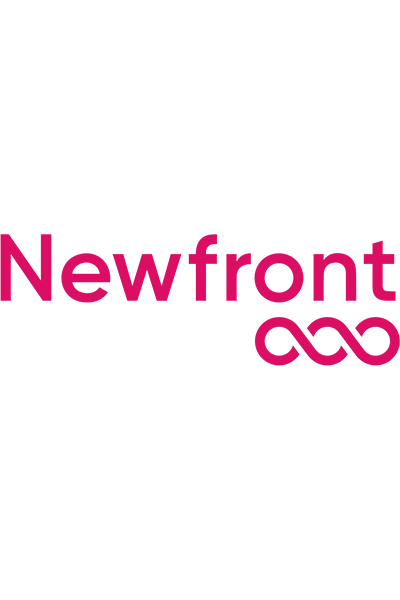 About the author
Newfront
A Better Day Starts Here
Newfront is transforming the delivery of risk management, employee experience, insurance, and retirement solutions by building the modern insurance platform. Transparent data delivered real-time translates into a lower total cost of risk and greater insights. Newfront makes insurance work for you.
---
The information provided is of a general nature and an educational resource. It is not intended to provide advice or address the situation of any particular individual or entity. Any recipient shall be responsible for the use to which it puts this document. Newfront shall have no liability for the information provided. While care has been taken to produce this document, Newfront does not warrant, represent or guarantee the completeness, accuracy, adequacy, or fitness with respect to the information contained in this document. The information provided does not reflect new circumstances, or additional regulatory and legal changes. The issues addressed may have legal, financial, and health implications, and we recommend you speak to your legal, financial, and health advisors before acting on any of the information provided.
Keep up to date with Newfront News and Events—