SAN MATEO, California, 2/11/14 –(BUSINESS WIRE) — ABD Insurance & Financial Services, Inc. announces the addition of 17 new hires since October 21, 2013.   As part of ABD's focus to earn our clients' business every day – we continue to invest in resources to surpass their expectations.  We seek to be nimble, innovative, and better than our competition.   Hiring exceptional people is the first step to delighting our clients, again and again.
Maria Alvarado, International Account Coordinator – Property & Casualty
Maria works alongside account executives to evaluate our clients' international exposure and determine what coverage – if any – is needed in each of our clients' countries. She works closely with our overseas partners to coordinate each placement and make sure our clients remain in compliance abroad.
"I am very excited to be at ABD, because this is the team that helped me start my insurance career six and a half years ago," says Maria. "I love the people and I love the company and am beyond thrilled to be working with everyone again."
Kristen Bagwell, Marketing Communications & Events Associate – Corporate
Kristen joins ABD with seven years experience in event & project development and implementation. As Marketing Communications & Events Associate, her primary role is to help manage ABD's events and support all marketing initiatives with projects including: branding, collateral, website, social media, lead generation, research, and content creation.
"I'm thrilled to be part of the rapidly growing ABD Team and to utilize my skills to help develop the company's events and marketing. The energy around ABD is infectious, and it's exciting to see everyone's hard work come together," says Kristen.
Barry joins ABD with more than 10 years of experience managing personal lines accounts and providing the highest level of client service. He comes from Wells Fargo; previously, he was with State Farm for several years and is a Certified Insurance Counselor. 
"I am proud to be a part of a firm that puts relationships first. It's a great time to join ABD's energetic and passionate team," says Barry.
Angelina Campano, Benefits Specialist – Employee Benefits
In Angelina's role as an Employee Benefits Systems Specialist, she is responsible for online services and system processes for assigned Employee Benefits clients.
"I am excited to be a part of the ABD Team and to work in an environment with a growing group of professionals who are passionate and committed to our industry," says Angelina. "I look forward to contributing to the continued success of the company, and am delighted to have the opportunity to work at one of the Bay Area's fastest-growing private companies!"
Jennifer Caselli, Account Manager – Employee Benefits
Jennifer's role is to assist our clients in product development, communication, and administration of their employee benefits programs. This includes monitoring client activities, including processing benefit claims, assisting in the renewal processes, and conducting open enrollment meetings. She will also work alongside the Account Executives to support them in their activities in fostering long-term relationships with new and existing clients.  
"The ABD team is top notch and I feel so very fortunate to be a part of this group. I look forward to working collaboratively with my EB team and using my skill set and background to develop strategies that better serve our clients," says Jennifer.
Melody started her insurance career with Mario L. Basso & Co., which has great connections to ABD's history. She joins ABD as a Senior Account Executive in Private Client Services. Melody's role is to work alongside Holly Long to develop and implement best practices, and service Private Client Services accounts.
"It's nice to be reacquainted with this team after nearly 20 years. I love the company's 'Work, Love, Play' concept," says Melody.
Mary Beth Downs, VP, Account Executive, Team Lead – General Business
Mary Beth's role as General Business Account Executive and Team Lead includes managing the service team and existing client relationships, supporting business development, evaluating policies and procedures, and keeping abreast of the changing market.  The General Business practice includes commercial lines (middle market and select) and personal lines.
"I am thrilled to be a member of the ABD Team. The opportunity to work in an environment that fosters such a high level of expertise, professionalism, and commitment to our industry is so rewarding. I look forward to being a part of the General Business success story in 2014 and beyond," says Mary Beth.
Junie Eustaquio, Accountant – Corporate
As an accountant for ABD, Junie is responsible for accounts payables and maintaining a great relationship with our carriers.
"I have strong admiration for my colleagues at ABD and feel grateful to have joined such an exceptional team," says Junie.
Ben Fico, Account Coordinator – Property & Casualty
As an Account Coordinator, Ben's job is to create documents, spreadsheets, and presentations for upcoming renewals and policy summaries. He also works with Account Executives to ensure the renewal process goes smoothly. 
"I am very excited to join the ABD Team in 2014 to learn and further my insurance career," says Ben. "Everyone has been very friendly and helpful at ABD."
Susan Gee, VP, Account Executive – Property & Casualty
As an Account Executive Susan is responsible for managing, servicing and developing her clients. She also works with other professionals in the ABD Team supporting business developments, like marketing to carriers, proposals, and changes.
"I am excited to be a part of the ABD Team, knowing that I can provide my clients with the level of coverage and support they deserve," says Susan. "I love having the ability to work with a dynamite group of professionals who have the same commitment, drive and goals, as myself."
Thomas Hendrickson, Compliance Assistant – Employee Benefits & Corporate
As a Compliance Assistant, Thomas will be assisting with internal human resource administration and compliance systems. His job is to conduct audits, prepare reports, or facilitate compliance measures. He will also be assisting internal Counsel with preparing, formatting, and updating compliance related documents for clients.
"I am excited to have joined the ABD Team because everyone has been welcoming from day one, and I feel as though it is a home away from home. The culture at ABD is always buzzing with excitement and makes you want to keep pushing for the best," says Thomas.
Callie Jaques, Client Services Representative – Employee Benefits
Callie is a Client Services Representative.  She supports the Employee Benefits service team by assisting with enrollment and claims issues, billing processes, service calls, benefit guides, and the updating of administrative and internal systems.
"I am ecstatic about being a part of the ABD Team. As an individual fresh out of college and fairly new to the corporate environment, it is refreshing to enter into a workplace that is full of entertaining, energetic professionals who are also fully committed to providing the best possible service to it's employees and our clients," says Callie.
Cameron Lock, Account Assistant – Property & Casualty
As a P&C Account Assistant, Cameron's job is to coordinate with the Account Executives, Account Coordinators, and Accounting Team to manage the internal service processes in a timely manner. These duties include invoicing, policy checking, and settling billing discrepancies. Cameron is also responsible for gathering information such as Loss Runs and MVRS for Account Executives to produce their renewal packets. He is also in charge of managing the certificates of insurance process, working with PATRA and Account Execs to make sure certificates get create and sent out as quickly as possible.
 "The most exciting thing for me about working at ABD is the fact that I get to learn and grow with a great company straight out of college," says Cameron. "I've met a bunch of great people already who are eager help me do well and really promote the sense of being a team."
Joe joins ABD as a Claims Administrator in the Property & Casualty Division. He is a graduate of San Jose State University with a Bachelor of Science Degree in Justice Studies and a Minor in Economics.
"I am excited to bring my six years of experience in Safety Management and Asset Protection Investigations to the P&C Claims team," says Joe.
Janet Reed, Associate D&O Broker – Executive Protection Services
Janet's job as an Associate D&O Broker includes managing the renewal process, creating presentations, and maintaining ABD's benchmarking data sources.
"Joining ABD has been a terrific experience – I'm surrounded by a friendly, highly capable and professional team with the same desire and drive to deliver an extraordinary experience to both clients and team members," says Janet.
Liz Skeels, Client Services Representative – Employee Benefits
Liz's role as a CSR is to provide simple service to our clients by assisting in the processing of assigned employee benefits clients to our internal systems.  She processes new enrollments, updates current clients, and takes care of any issues.
"I am excited to be part of the ABD Team because of the opportunity for growth and the resources to encourage that growth.  The unity and positive atmosphere made my choice to work at ABD an easy one," says Liz.
As a Client service Representative in Employee Benefits, James works alongside Account Coordinators and Account Executives to provide excellent service. His duties include ensuring that carriers get correct information, updating the agency management system, and setting up PlanSource – a website that allows employees to review their benefits.
 "As someone new to the industry, I'm very excited to work for a company where I can grow professionally and learn from some of the industry's leading talent," says James.
 ABD Insurance & Financial Services
We are the ABD Team. Our 150 risk and reward professionals are dedicated to helping you understand the relationship between risks and rewards—so that you can strike the right balance to achieve your goals. We partner with organizations of all sizes to help them develop strategies and tactics that fit their unique culture, taking care of the details so that they can stay focused on building success.  
Headquartered in San Mateo, with offices in San Francisco, San Jose, and Walnut Creek, ABD has a history that spans over 75 years. Many of our risk and reward professionals have been recognized as the best and the brightest in the insurance and financial services industries. Our practice areas include Employee Benefits programs, 401k and Retirement Services, Property & Casualty insurance, Executive Protection, Private Client Services, and more.   
---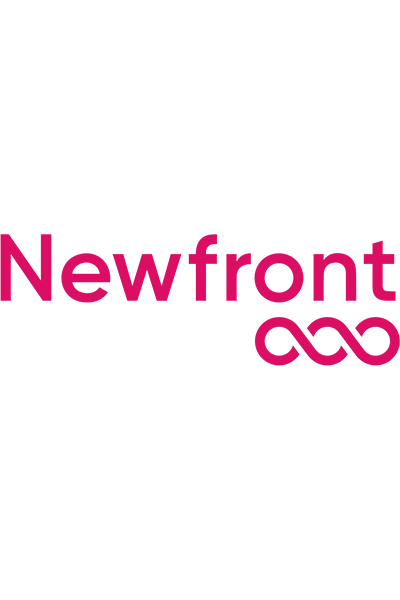 About the author
Newfront
A Better Day Starts Here
Newfront is transforming the delivery of risk management, employee experience, insurance, and retirement solutions by building the modern insurance platform. Transparent data delivered real-time translates into a lower total cost of risk and greater insights. Newfront makes insurance work for you.
---
The information provided is of a general nature and an educational resource. It is not intended to provide advice or address the situation of any particular individual or entity. Any recipient shall be responsible for the use to which it puts this document. Newfront shall have no liability for the information provided. While care has been taken to produce this document, Newfront does not warrant, represent or guarantee the completeness, accuracy, adequacy, or fitness with respect to the information contained in this document. The information provided does not reflect new circumstances, or additional regulatory and legal changes. The issues addressed may have legal, financial, and health implications, and we recommend you speak to your legal, financial, and health advisors before acting on any of the information provided.
Keep up to date with Newfront News and Events—