Dear Colleagues, Clients and Communities:
I am happy to share the message from our 4 Town Hall – the Sports Edition – during this Shelter-in-Place period. As we have done each week, I started by reiterating our guiding objectives and provided associated updates. Our guiding objectives are:
Continuity of client service and delivery
Fortifying colleague and client relationships
Sustainability of our work and company
Adjusting expectations and planning accordingly
Despite the disruption and distractions associated with working from home, our team is actively responding to client needs. The quality of our service delivery is coming through in feedback we are receiving from clients. In response to our last leadership message, one client sent the following thoughtful note:
Good Morning ABD Team,
During this difficult time, it was wonderful to see the commitment of ABD's leadership to genuinely share intimately and reinforce the cornerstone of your company's core values. I just wanted to take a moment to share that you have two employees that honor and exhibit those values.
First, Lennie Pe who has been one of the most professional, knowledgeable and kind individuals that I have encountered in my 30 years in HR. Also, Alaine Gallanosa has always responded professionally and timely to all of our requests, it has always been a pleasure working with them.
We are in this together, and I wish all of you and your families the very best of health, keep rising and reach for the stars!
We also heard from another client:
Dear ABD Team,
Thank you so much for this communication.  I am proud to be working with you.  You embody the values I wish to follow.
Kindest regards and stay healthy.
We are proud of all our employees true sense of purpose and taking care of our clients' needs, especially during these challenging times. Last week we discussed numerous examples of our value, EXPERT, and how, now more than ever, ABD can deliver value when we bring our experts together to support our clients, collaboratively, and seamlessly.
Our Steering Committee has conducted detailed analysis and planning to ensure we emerge from this crisis well-positioned to continue to serve our colleagues, clients, and communities. We cannot predict what will happen in the face of unprecedented uncertainty, but we can proceed with confidence knowing we have planned and are prepared.
This is directly in line with ABD's core value, FORWARD-LOOKING – WE ACT WITH THE NEXT GENERATION IN MIND. In launching ABD, we set out to build a company to last, to stand the test of time. Because we believe in our PURPOSE – to give our clients peace of mind so they can pursue their goals and dreams. Because we believe in a culture that puts colleagues and clients first. Because we know that, in delivering our unique brand of service, we are doing good. We want what we are building and what we have, to remain for the long term.
Our Operating Principles tell us that Forward-Looking means that we anticipate what's coming and act on it, together. In being forward-looking – planning for the future to emerge from this crisis as the strong and vibrant company we are today – we are ensuring our primary reward: That we get to continue to deliver our unique, preeminent advisory and consulting services, and that our culture continues to thrive.
We branded ourselves The ABD Team because we know we are better together, and that together is the only way forward. Together means shared purpose. Together means shared values. Together means shared sacrifice. Together means shared rewards.
We are The ABD Team! And our ethos is Work, Love, Play.TM One thing that will never pause is our ethos. Brian reminded us to reflect on the people and things we love. Today, we remind you of the importance of Play.
We hope your weekend was filled with love, family (I hear virtual egg hunts are the new rage), and, most of all, some laughter.
---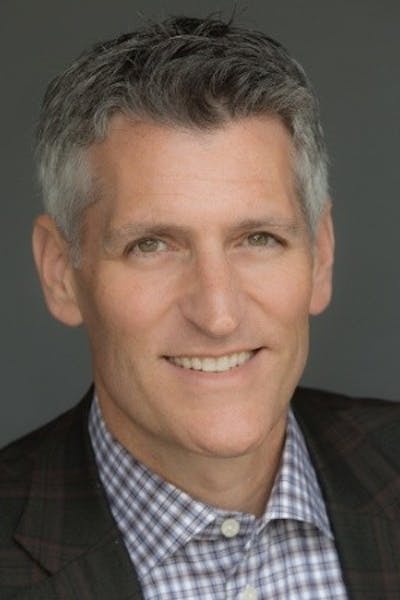 About the author
Kurt de Grosz
Executive Chairman
Kurt de Grosz is the Executive Chairman of Newfront. Specializing in team building, brand development, innovation, and customer acquisition, Kurt believes Newfront's people, ethos, and core values will build the next great independent insurance brokerage operation.
---
The information provided is of a general nature and an educational resource. It is not intended to provide advice or address the situation of any particular individual or entity. Any recipient shall be responsible for the use to which it puts this document. Newfront shall have no liability for the information provided. While care has been taken to produce this document, Newfront does not warrant, represent or guarantee the completeness, accuracy, adequacy, or fitness with respect to the information contained in this document. The information provided does not reflect new circumstances, or additional regulatory and legal changes. The issues addressed may have legal, financial, and health implications, and we recommend you speak to your legal, financial, and health advisors before acting on any of the information provided.
Keep up to date with Newfront News and Events—